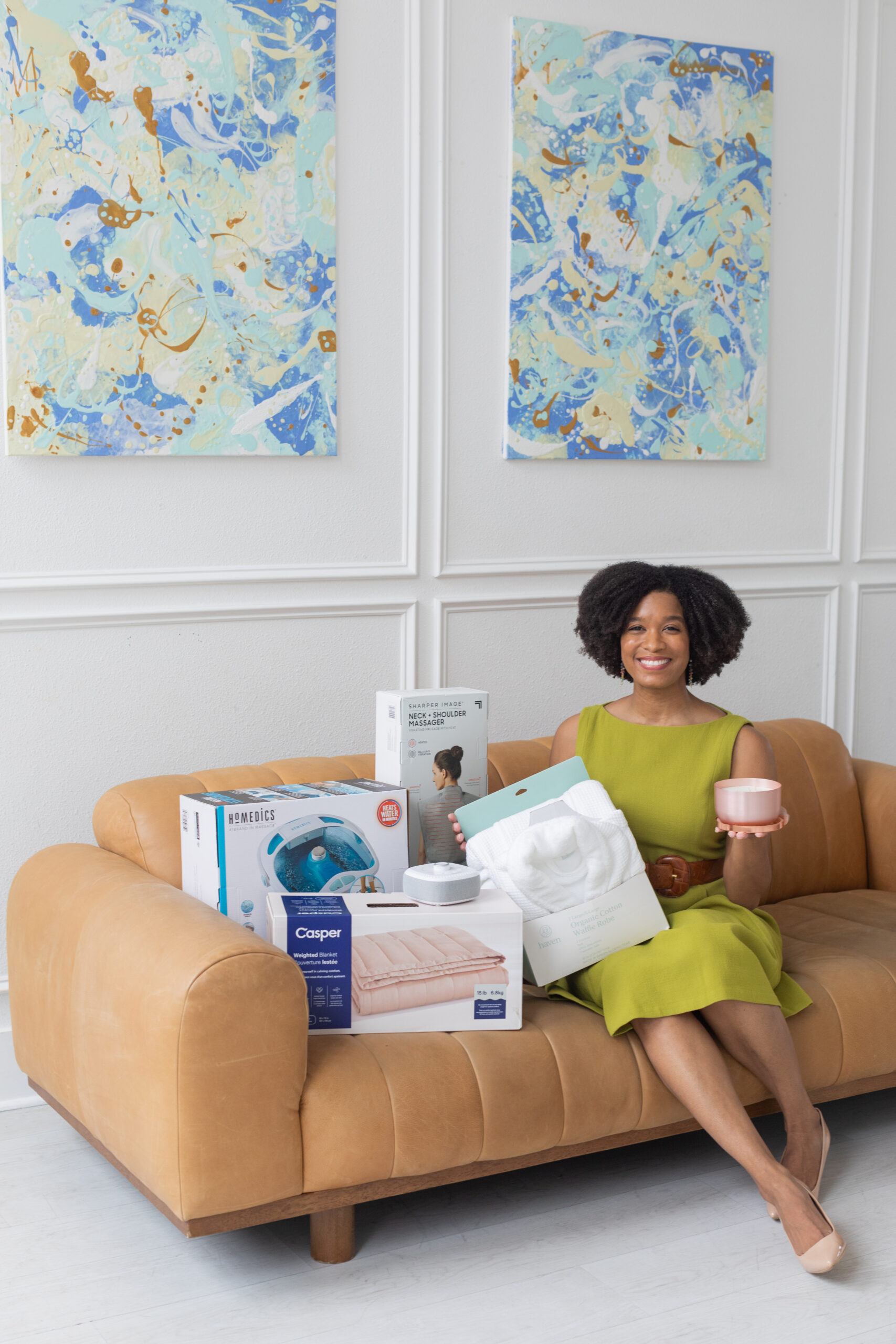 As the year comes to an end, I'm setting my intentions for 2022 and making plans to start my new year refreshed and ready for new adventures. I've partnered with Bed Bath & Beyond to try out out their range of products for wellness and relaxation. With Bed Bath & Beyond's extensive offerings I've been able to find a product for just about every relaxation need I can think of. Take a look at my curated round-up of products to bring in the new year refreshed and relaxed! Bed Bath & Beyond's amazing selection will not disappoint you. Let's get started!
(1) Therapedic Weighted Blanket – I've been wanting to try a weighted blanket for a while now after learning the impressive science behind this clever product. These blankets are known for their calming effects, and are extremely helpful in reducing stress and improving sleep. 
(2) Haven Organic Cotton Waffle Robe – This robe is incredibly luxurious! I personally like to make sure that any garment I purchase is made from a natural fiber, and this one is not only organic cotton, but it is also a nice thick material that feels substantial and comfortable. It will definitely make you feel like you're whisked away to a 5-star resort within the comfort of your home.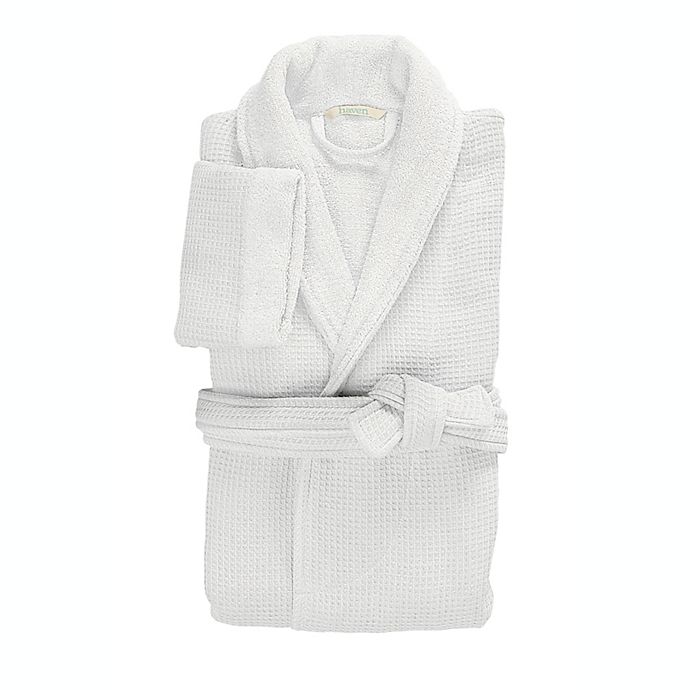 (3) HoMedics Bliss Foot Spa – You don't have to wait to go to the salon to enjoy a pedicure! If you haven't invested in your own foot spa at home, then I suggest you purchase one asap. After a long day on your feet it's such a nice luxury to soak your feet. It's the perfect addition to your self care routine.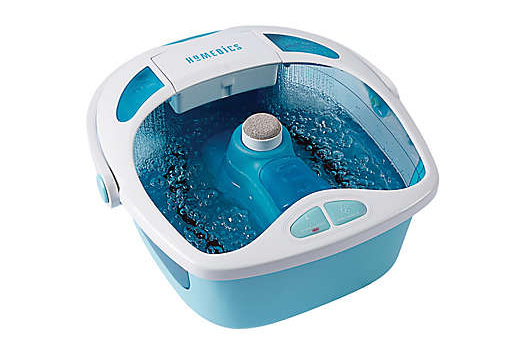 (4) Studio 3B Neroli Candle – This candle is heavenly! The neroli scent is rare in candles and perfumes, so I was delighted to find that Bed Bad & Beyond offered a neroli candle from their Studio 3B brand. 

(5)
Sharp Dreamcaster Alarm Clock
– This is not just an alarm clock, but it also plays ocean sounds, rain sounds, thunder, white noise and more. It's been great to play the rain sounds as I prepare to go to bed, and even better when you need to drown out the sounds of other noises.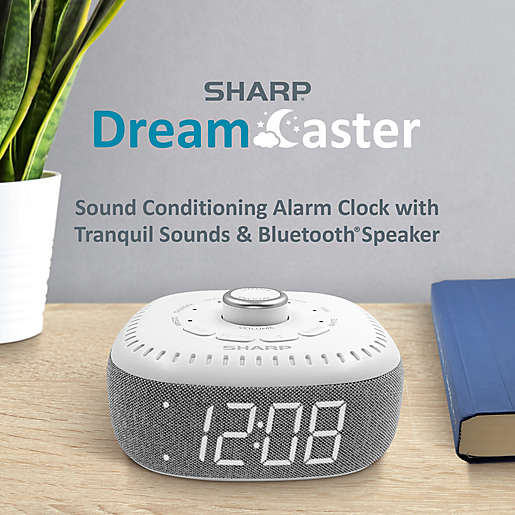 (6) Sharper Image Shiatsu Massager – I think we can all agree that a massage is a welcome addition to any day. Like with the foot spa system, you really don't have to wait to go to the spa to enjoy the benefits of a massage. A home massage system can be part of your daily routine and the price point is spot on with this option by Sharper Image!
I've jump started my 2022 plans to focus on self-care and launched my relaxation routine this December. Here I am trying out a few of my new Bed Bath & Beyond finds and I am loving them! Each product I've selected truly meets a need for me and makes putting my self-care first a breeze. Bring on the new year!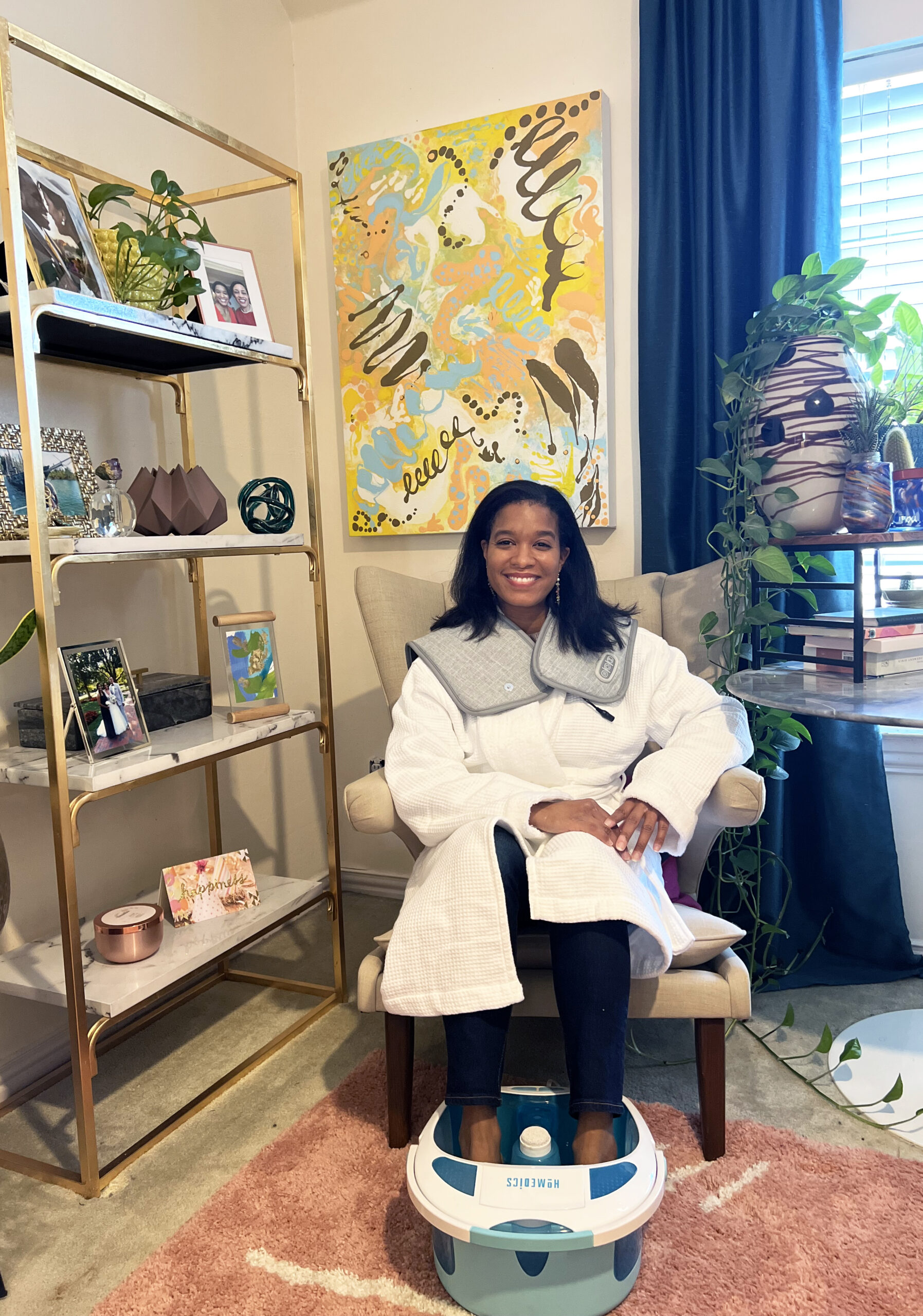 What are you planning to do to make self-care a priority in the new year? Which of these products from Bed Bath & Beyond are you most excited to try? 
This blog post is sponsored by Bed Bath & Beyond.