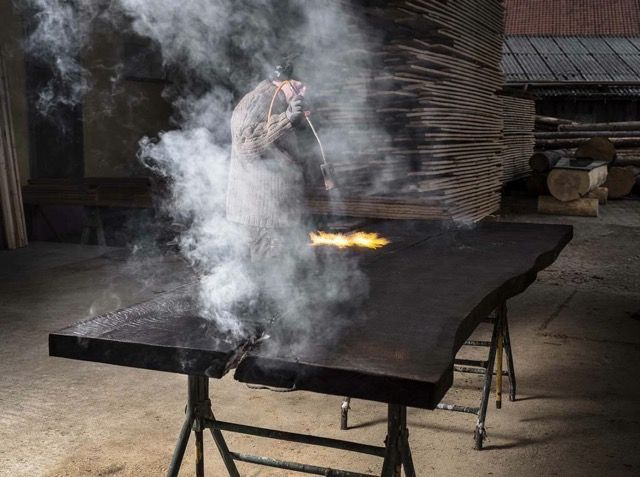 Shou Sugi Ban is the Japanese technique of burning or charring wood. It's a stunning wood treatment to consider for the modern and contemporary home, especially for those wanting to make an eye-catching statement. This charring technique creates a richly hued, dark color in wood that actually highlights the unique texture and grain of each piece of wood. It also happens to dramatically increase the wood's durability and strength, which is another noteworthy bonus to Shou Sugi Ban, and happens to be the main reason this technique was initiated in Japan centuries ago.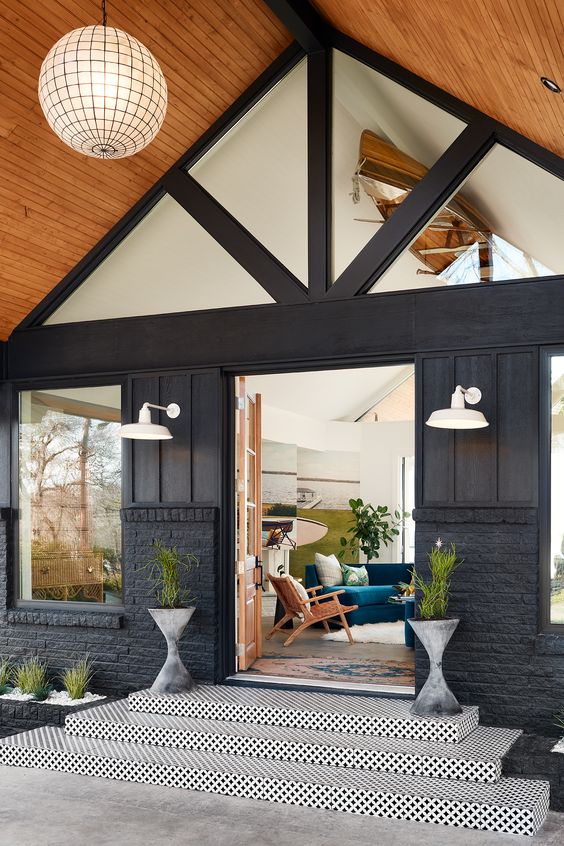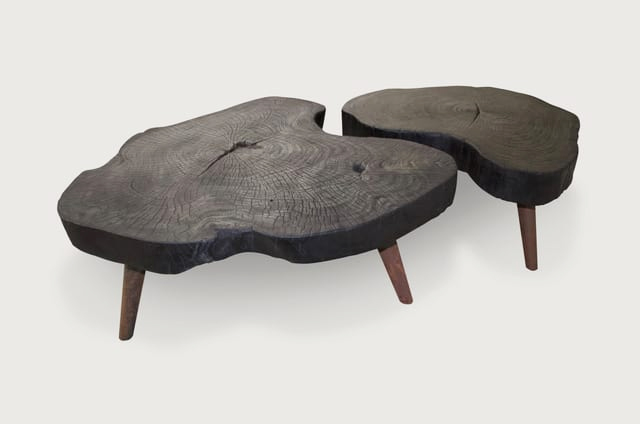 There are some cutting edge, contemporary designs being produced using Shou Sugi Ban techniques. The coffee tables shown and the furniture below are beautiful examples of contemporary Shou Sugi Ban furniture.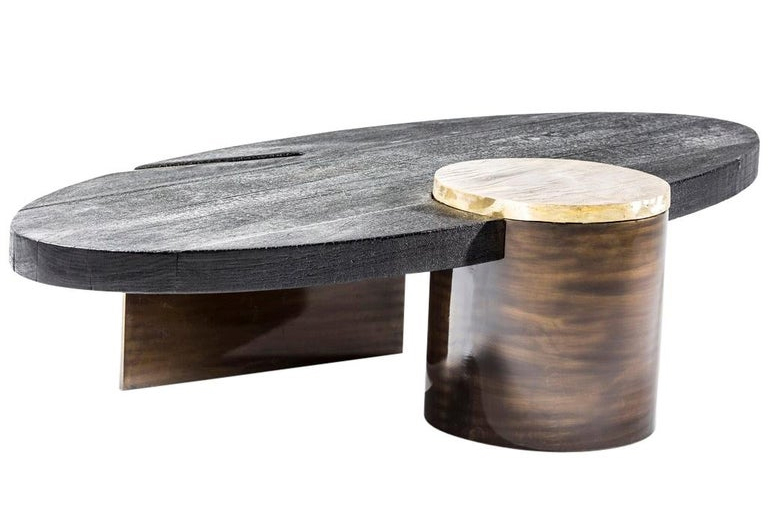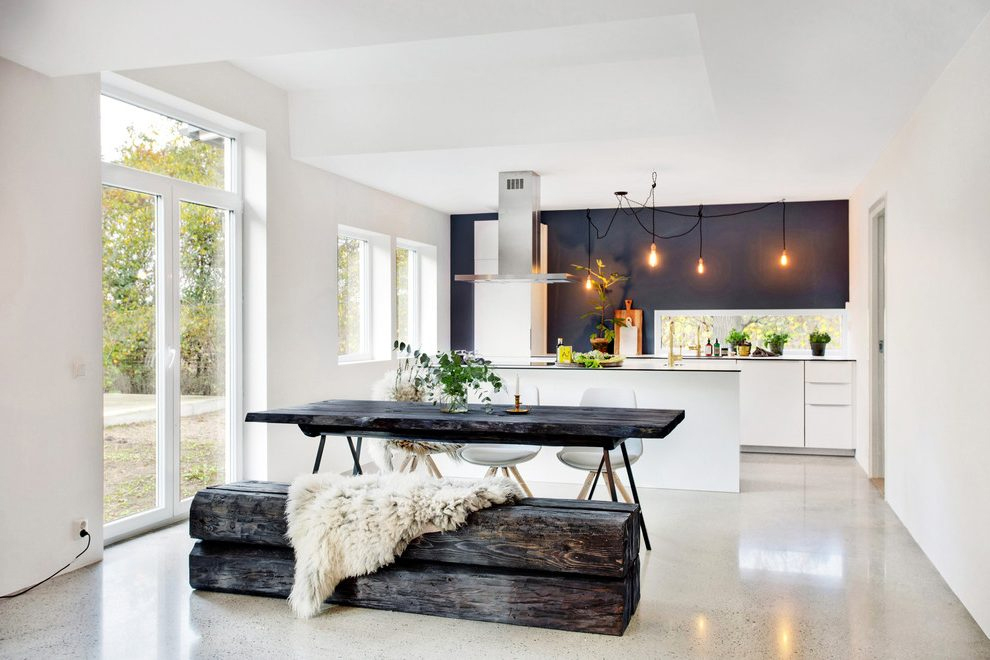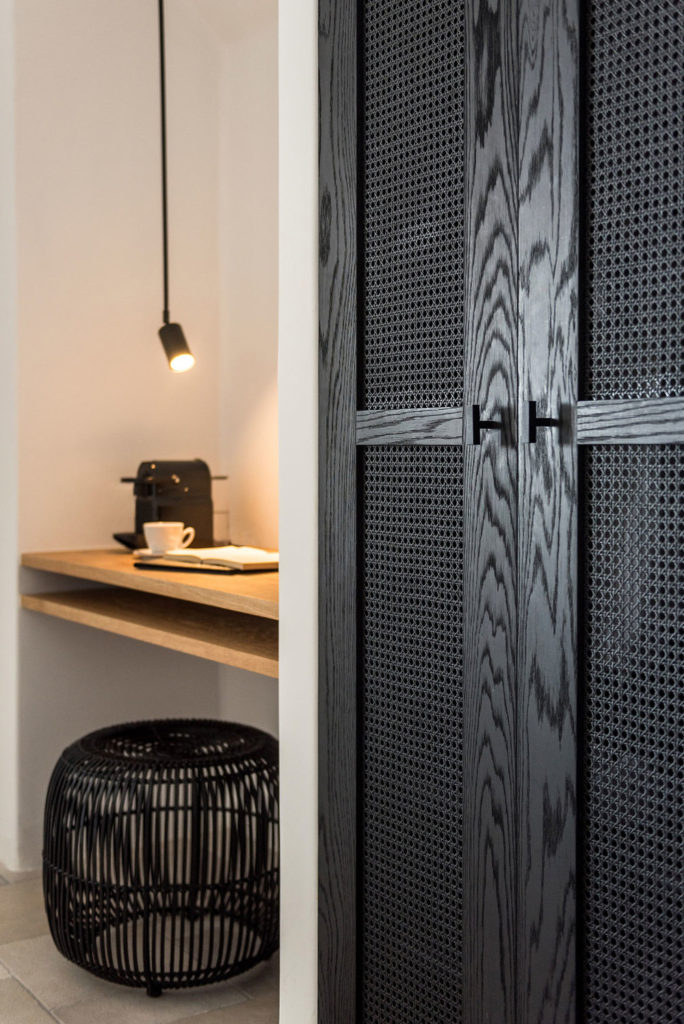 The steps necessary to accomplish a Shou Sugi Ban wood technique are actually relatively simple, but it still needs to be done with great care and safety. Of course learning how to build your own furniture with Shou Sugi Ban wood would be a feat, but simpler applications like a paneled accent wall could be more easily achieved by the average person.
Step-by-Step Shou Sugi Ban Process:
1) Burn the wood – Use a propane torch to char the wood. Add scorch marks to areas of the wood, without completely blackening the entire piece of wood. Make sure to be safe by wearing protective glasses and keeping water and a fire extinguisher near by.
2) Brush the wood – After you have finished burning the wood to your liking, then wet the wood and scrub it with a wire brush. The more you brush the wood with the wire brush, the lighter the finish will become. Stop at your desired wood tone.
3) Wash the wood – Thereafter you need to wash the wood to remove the dust and loose charred pieces. Then allow to completely dry.
4) Finish the wood – Seal and finish the wood once dried with Tung or Penefin Oil to preserve your Shou Sugi Ban'd wood long term.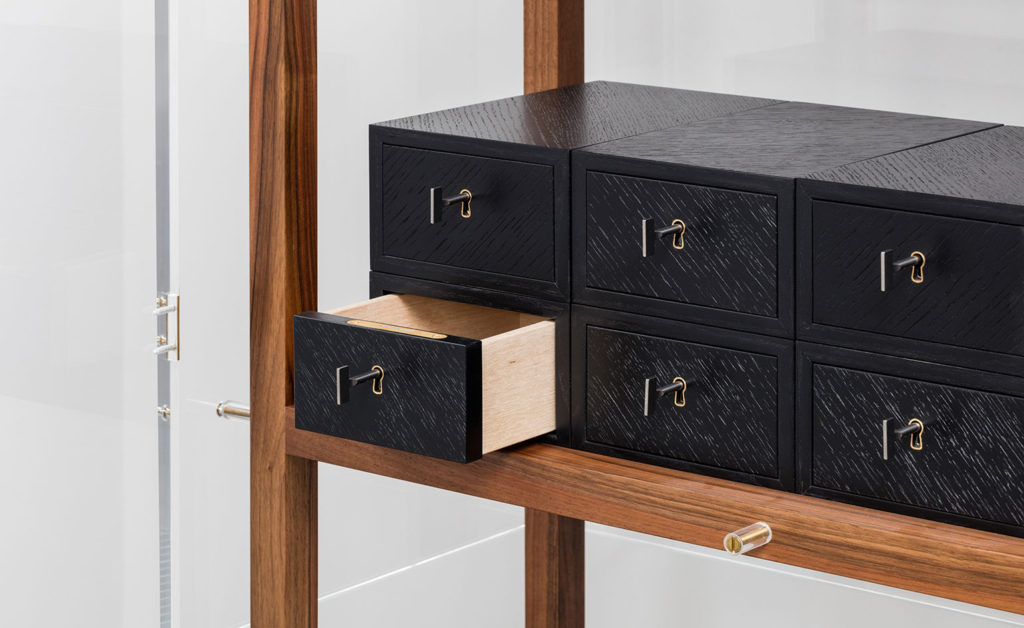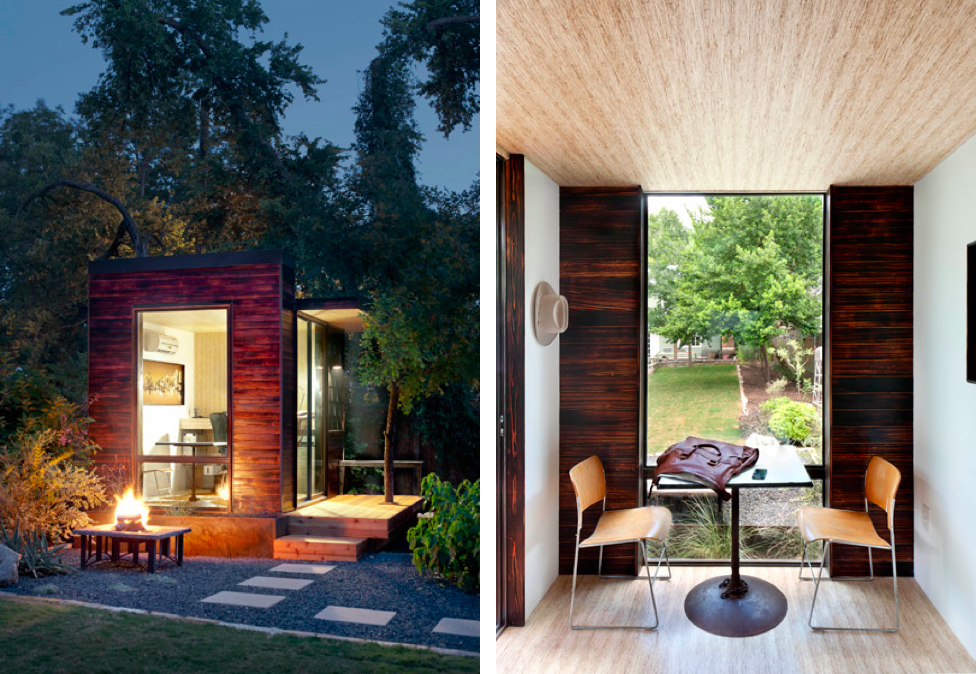 When charring wood you'll find that there are range of shades you can accomplish depending on how extensively you burn the wood. With a lighter hand, you will create variations of wood tones with some darker areas like in the wood above, but with a heavier hand you can create a completely ebony shade of wood.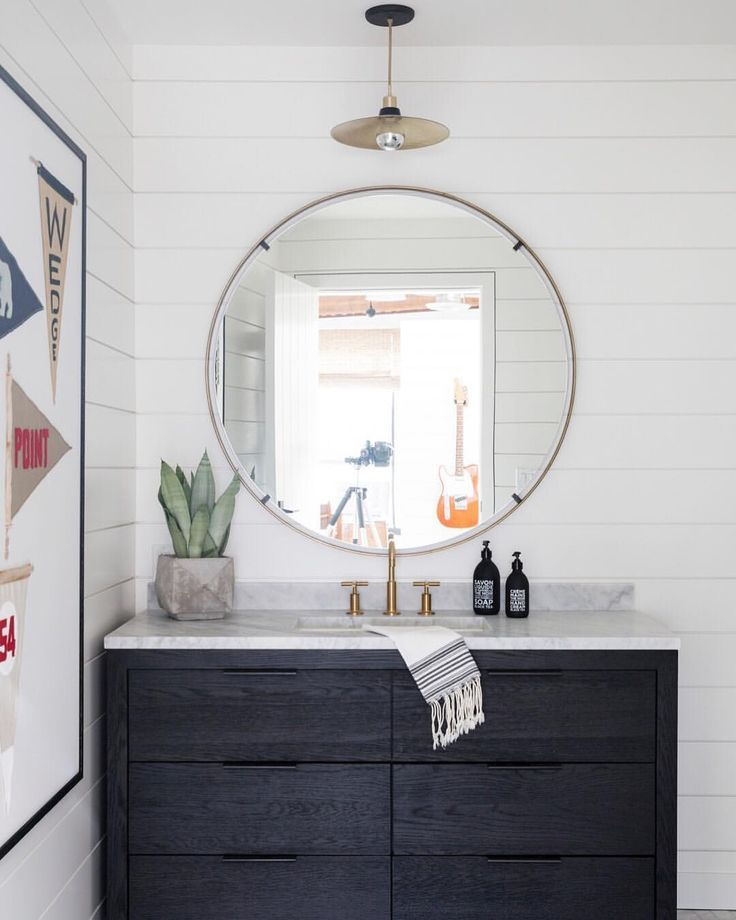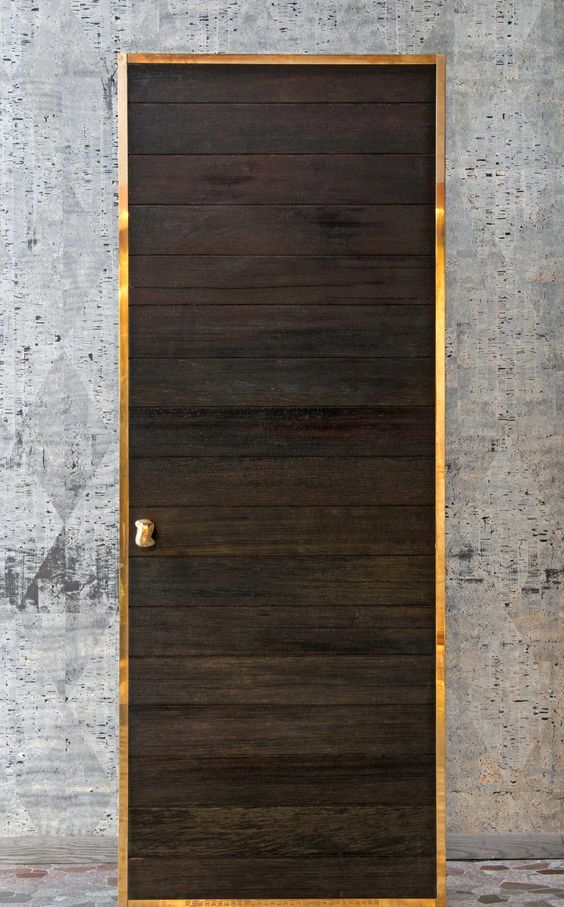 I personally love the idea of using Shou Sugi Ban wood for an exterior door or coffee table. While you can stain wood black, there is something special about the effect that charring wood creates. It's the kind of wood treatment you should select if you really want to make a bold statement. There are several companies providing Shou Sugi Ban wood planks for flooring and other uses ready to go! Check out Reclaimed DesignWorks, CharredWood.com, and Montana Timber Products to see their Shou Sugi Ban wood collections.
Below you'll see the design work of Stefan Bishop. After this designer's expert Shou Sugi Ban application, each ring within the interior of the wood pops out with dramatic flair. Truly a work of art!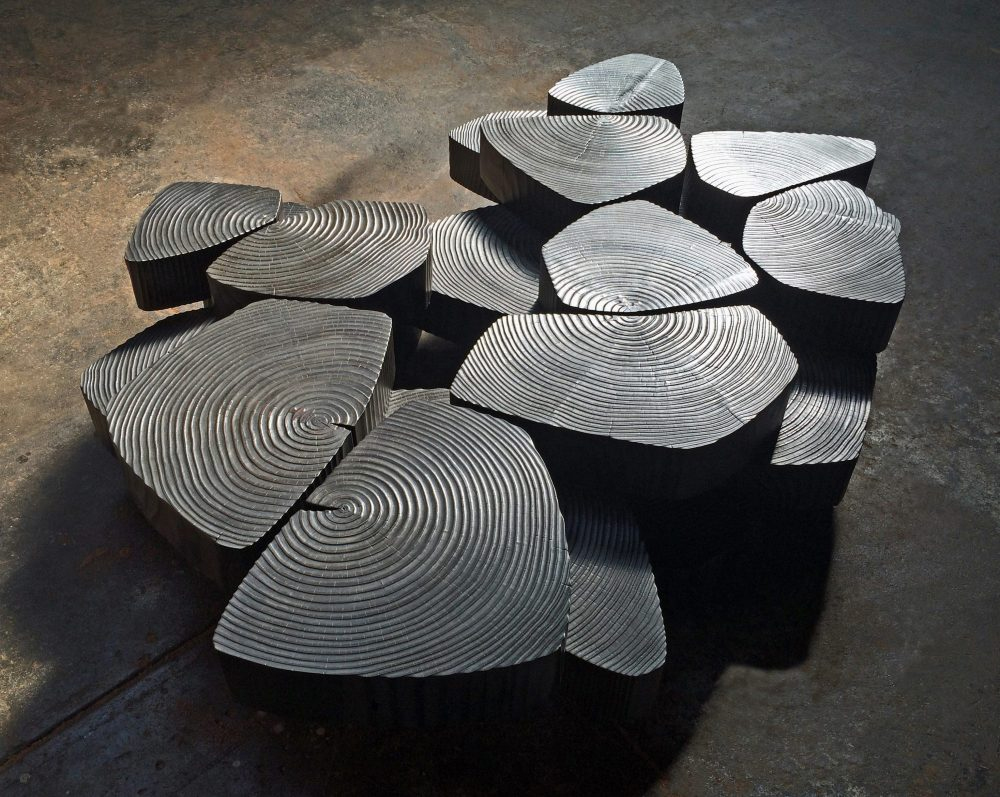 How would you use Shou Sugi Ban within your home? Would you give it a try for your home's exterior paneling, or perhaps your cabinets or a coffee table? Share you Shou Sugi Ban preferences in the comments below!