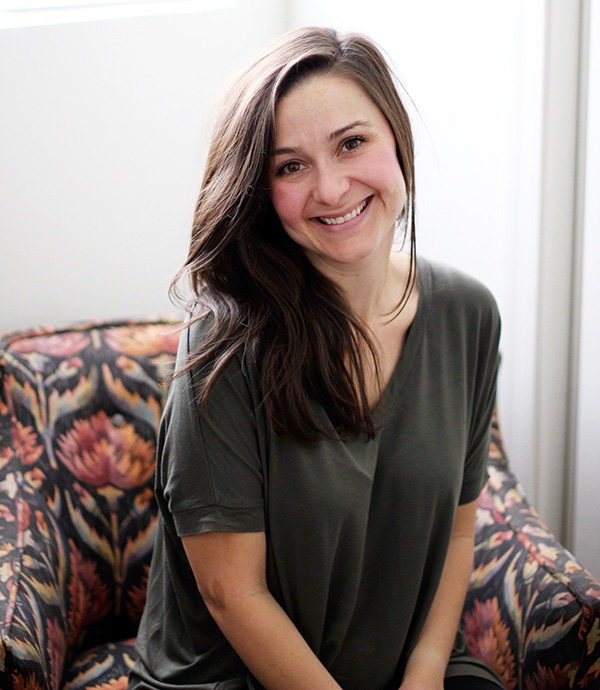 Meet artist Laurie Anne Gonzalez, a Southern artist with Alabama roots now living in Phoenix, Arizona with her husband Taylor. Laurie Anne's artwork showcases her exploration of fine art figure drawing as well as capturing her new Southwestern environment. Read on to learn more about Laurie Anne's artwork and to see her home tour!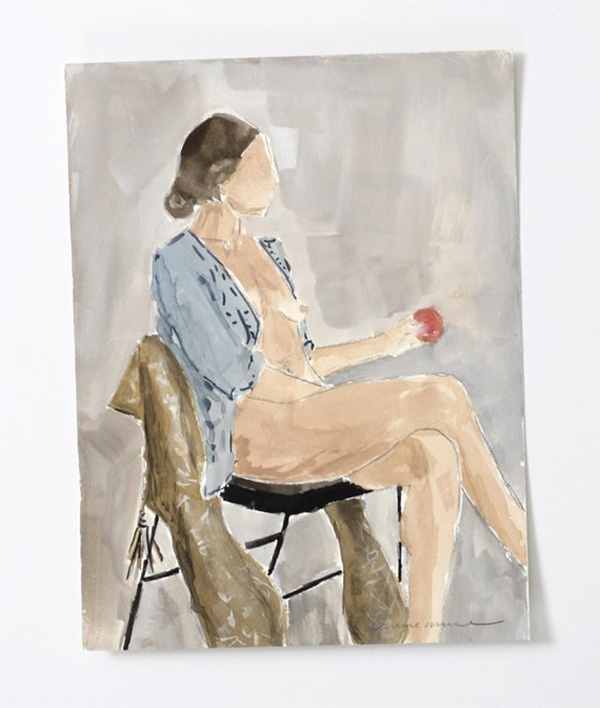 Jacquin: How would you describe your artwork? What are you currently working on?
Laurie Anne: If I had to put myself in a category for my style of art it would lean towards post-impressionism but my style can change drastically depending on what I am working on. Not only do I paint but I also design stationery which tends to be more meticulous and detailed artwork. Currently, I am working on exploring different mediums and sizes of artwork. I'm very excited to see what 2018 brings!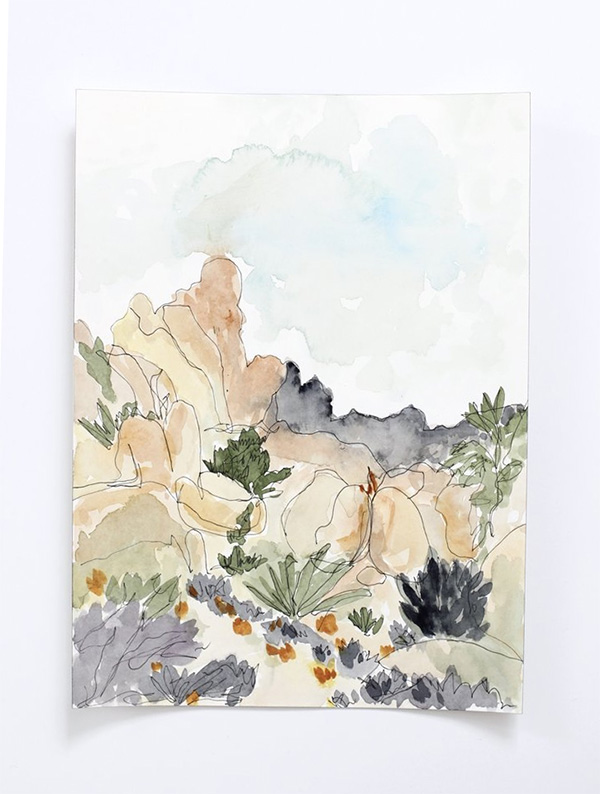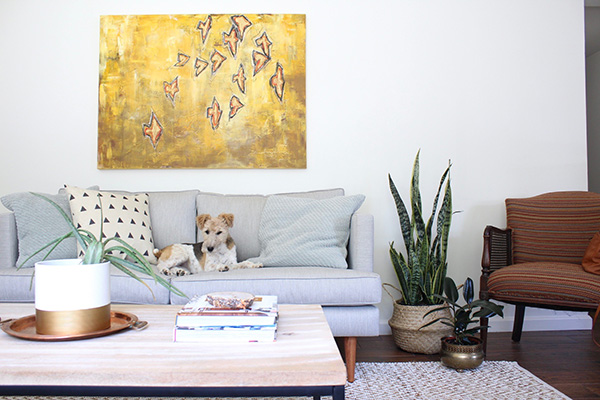 Jacquin: How has your artwork or your approach towards art evolved over the years?
Laurie Anne: My art has changed a lot over the years. Mainly in size. I used to paint very large oil paintings. I took about a 6 year break from painting and worked for Sweet Pea Designs stationery company and when I started my painting business back up, I starting working on smaller watercolor paintings.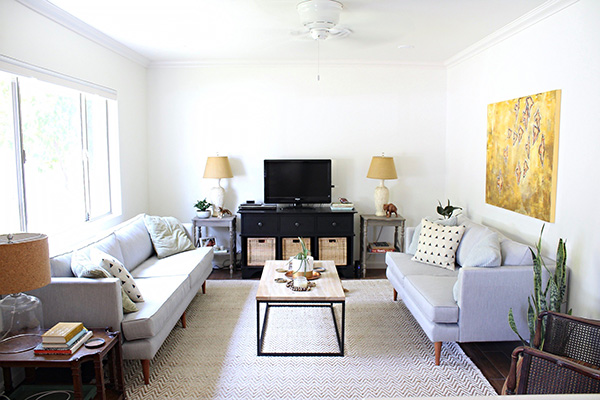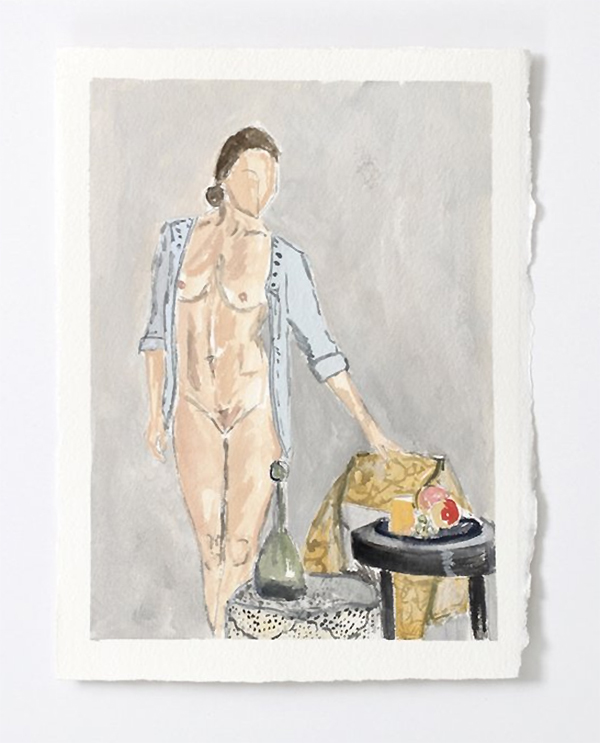 Jacquin: How does your love of antiques & vintage come out in your style at home? Also, tell us about your vintage home decor shop, Laurel and Co.
Laurie Anne: Laurel and Co. was started by me and my friend Lauren out of a mutual love of Emily Henderson. My favorite part of our business is finding really good vintage art. When my husband and I go on trips, we try to find a piece of art from a thrift store or estate sale to remember our trip by.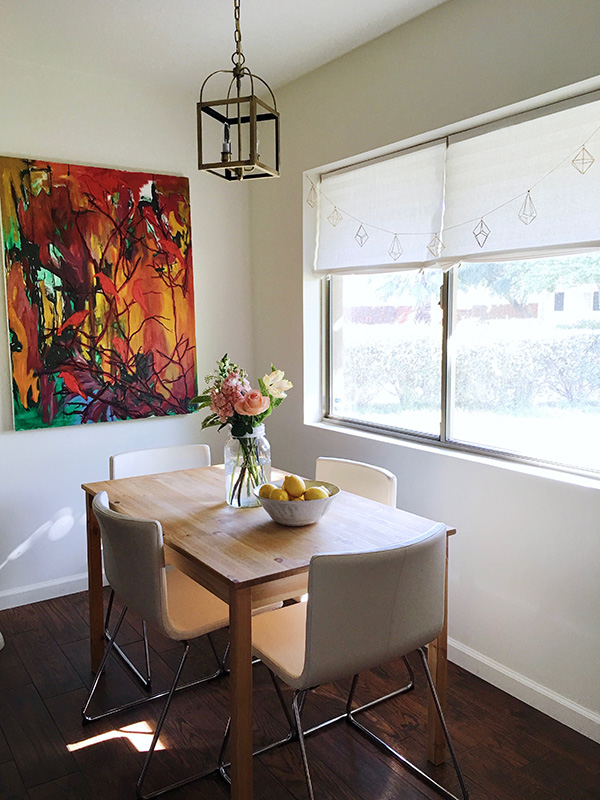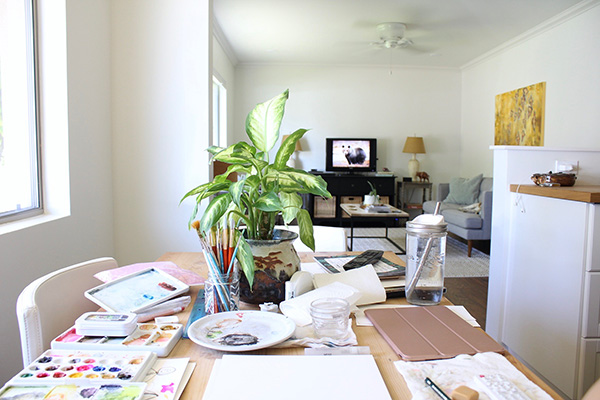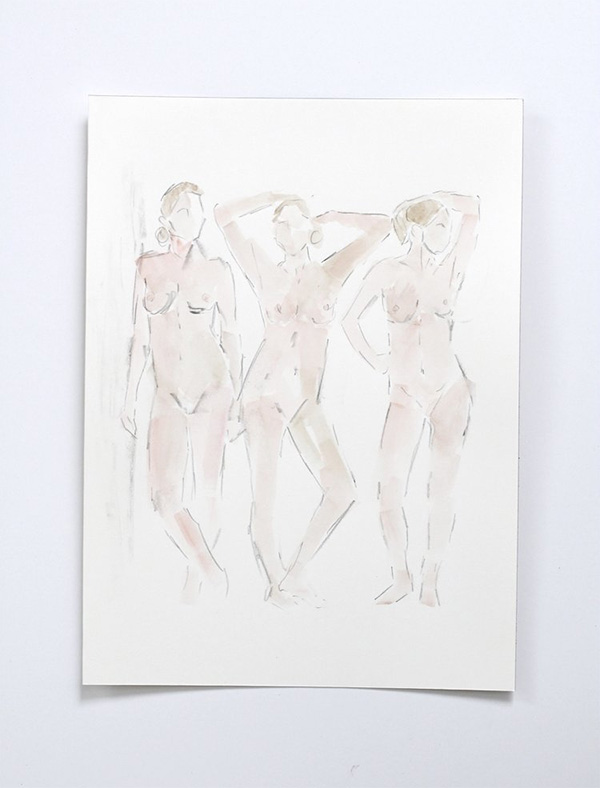 'Dancing Ladies', gouaches, Laurie Anne Gonzalez.
Jacquin: What is your favorite hobby when you aren't creating artwork?
Laurie Anne: When I'm not working, you can find me hanging out with my husband and puppy or traveling! I love to travel and try to as much as possible.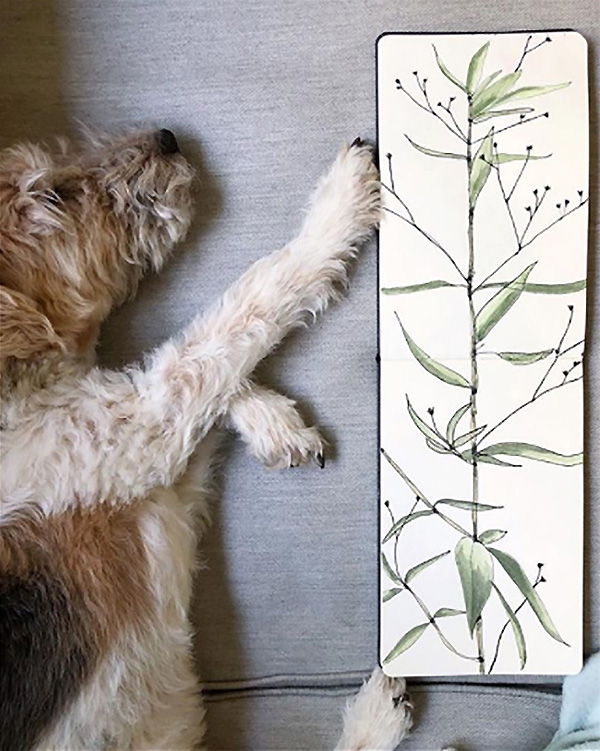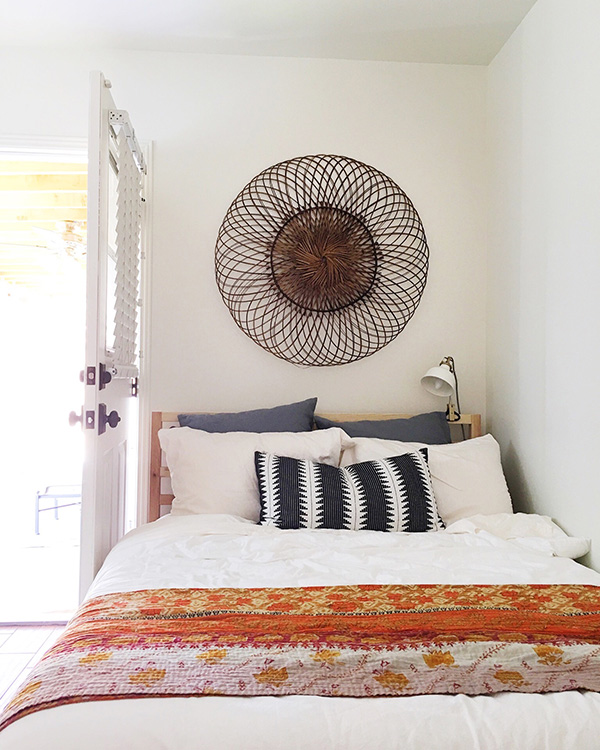 Jacquin: What artists are inspiring you right now?
Laurie Anne: I'm currently digging Richard Claremont, Dylon Mierzwinski, and Kate Waddell.
Jacquin: What is on your creative bucket list?
Laurie Anne: To teach online Art classes! That's one of the fun things I am going to explore this year!