Burlington Design Gallery is a 5 acre showroom and warehouse filled with all the materials you may need for your next home renovation. I was truly impressed by just how unique all of their selections are. There is absolutely no reason a customer couldn't create a one-of-a-kind design with their broad range of selections. I had the opportunity to tour this enormous showroom when invited by owner Simi Kapoor. While this shop has newly launched its Irving, TX location just outside of Dallas, they provide materials for customers across the United States. Learn more about this exciting design showroom in our video tour below!
One of many unique finds at Burlington Design Gallery is their range of mosaic tile options to choose from. You don't often see mosaic work in home interiors, but I think it adds a special touch for the customer looking for more artistic materials to work with. You can see a sampling of their mosaic wall below.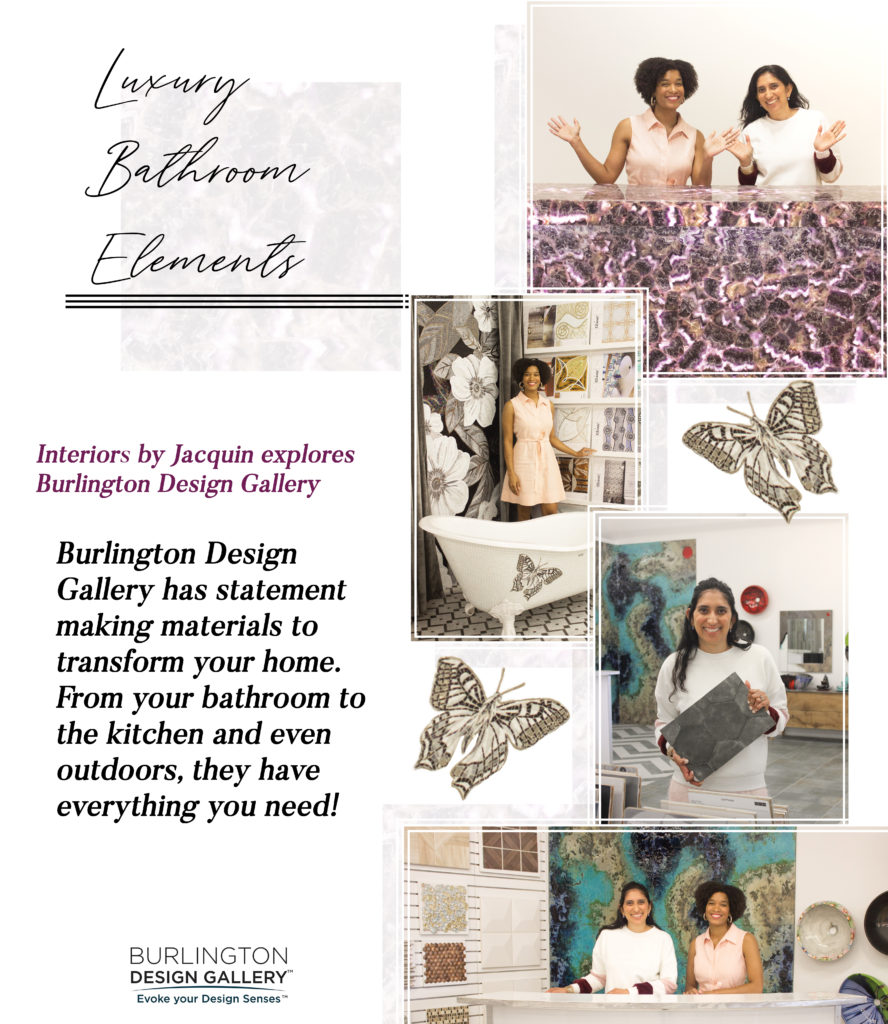 As you browse Burlington Design Gallery you will become inspired by their options for your kitchen, bathroom, outdoors and beyond. Everything is curated in a way to give you an idea of just how nice each selection could look in your home. The beautiful tile backsplash below is a showstopper! Just another fantastic option available at their showroom.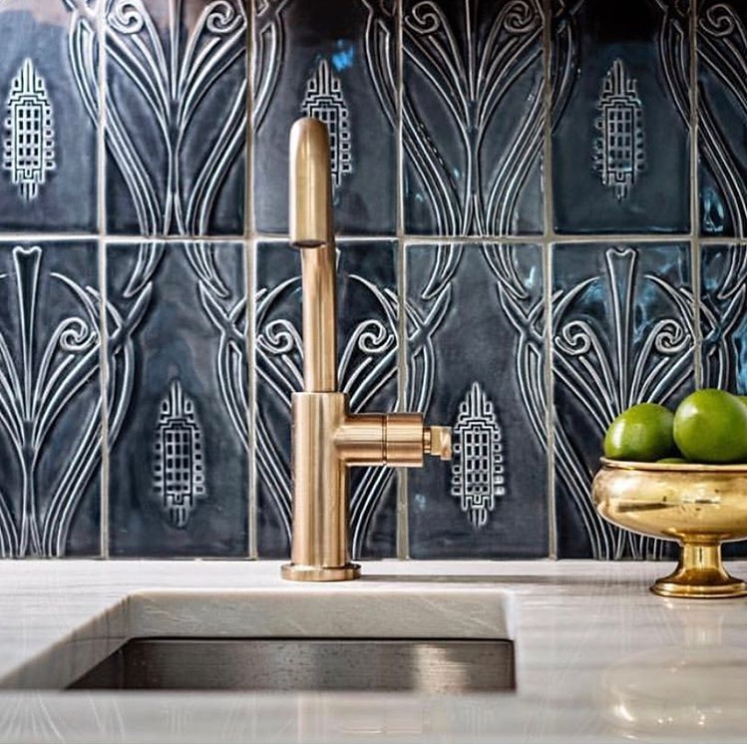 Burlington Design Gallery also houses a huge warehouse for its selection of stone slabs. Their inventory is changing constantly and there are always beautiful options to choose from. Their Instagram page is a great place to see what stone options are available at a particular time. I love that they offer the book matched stone varieties for that added touch of drama.

Another exciting fact about Burlington Design Gallery is that they are the exclusive distributor of Domiziani products for the United States. Domiziani provides artisan ceramic sink basins and surfaces that are all one-of-a-kind works of art. Each piece is customized to your color preferences and size requirement, allowing you to add a piece of artwork to your home in a non-traditional way.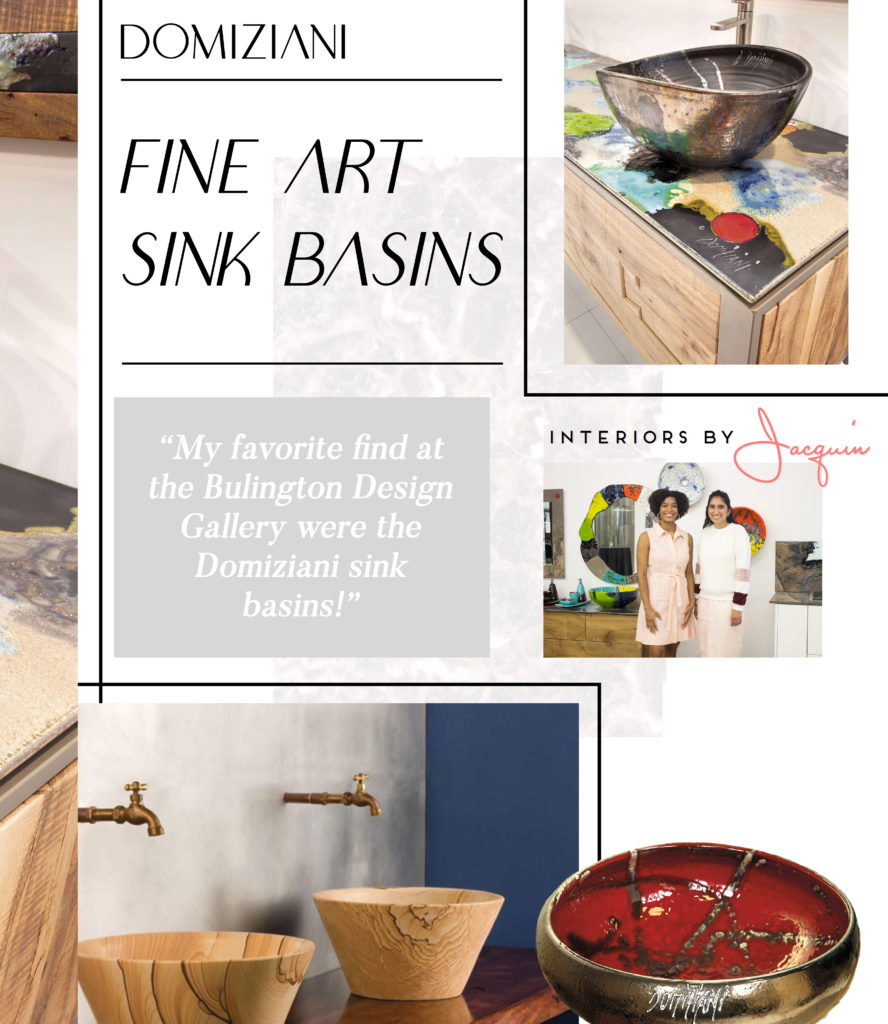 Be sure to visit Burlington Design Gallery's Irving, TX location to shop their stunning materials for your next home renovation project. If you are not local to Texas, their unique selections are still available to you. Follow along on Instagram or subscribe to their newsletter for up to date details on their products and events. When you next visit, tell them that Interiors by Jacquin sent you!