Brighten up your space with a warm, vibrant hue.
If you perceive to decorate with orange as difficult, then this blog post is a great opportunity to change your mind. The color orange is very versatile and always adds the perfect pop of color. The key is pairing orange with the right colors and in the right proportions. See for yourself how to decorate with orange to transform a room design.
7 Ways to Decorate with Orange.
1. Mix orange with purple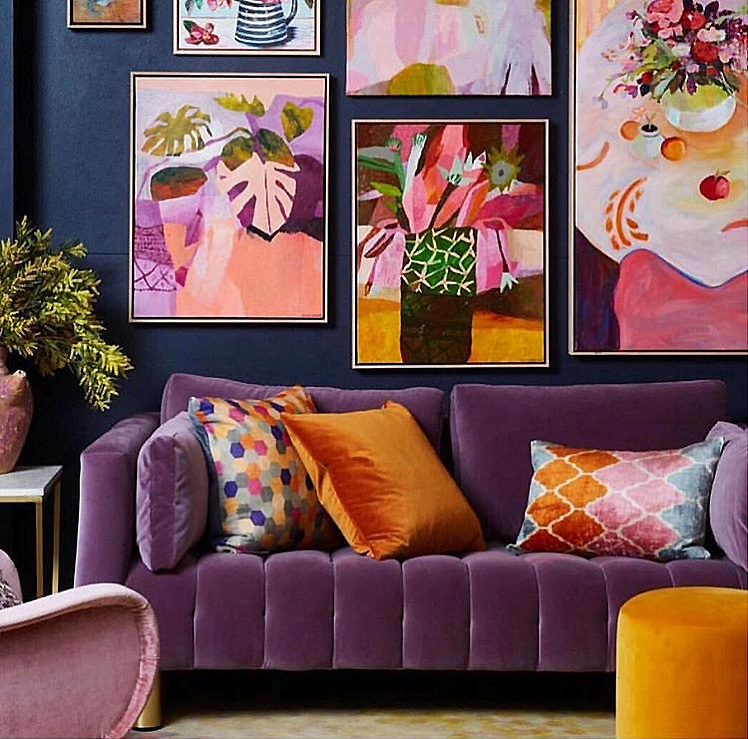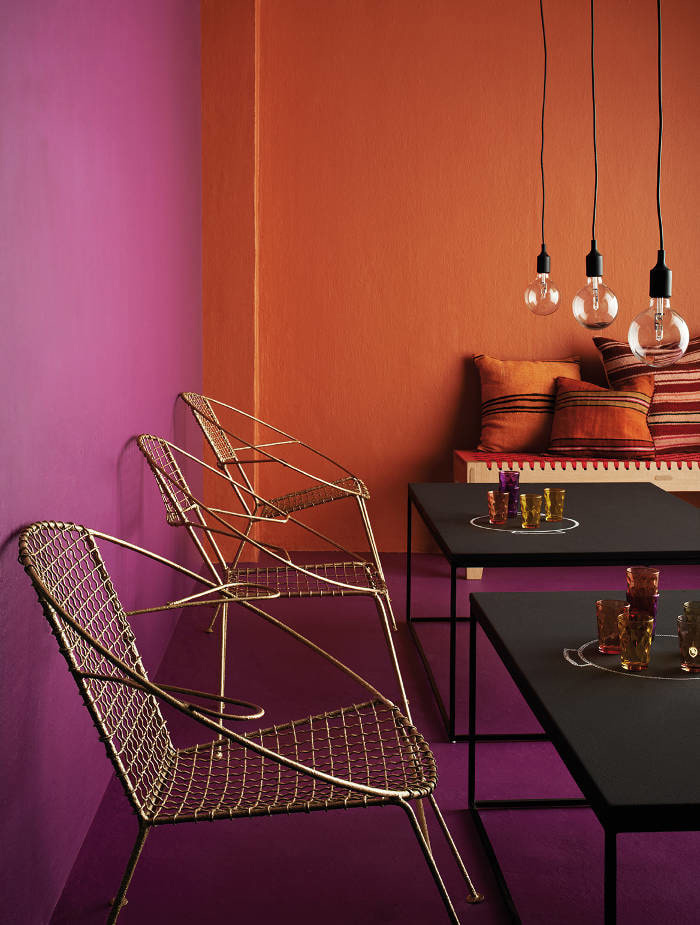 Orange actually works well with several colors. One of the more unusual color palettes worth trying are orange and pink. This atypical color combination is sure to turn heads, especially for those wanting to make a bold statement with their decor!
2. A pop of orange with white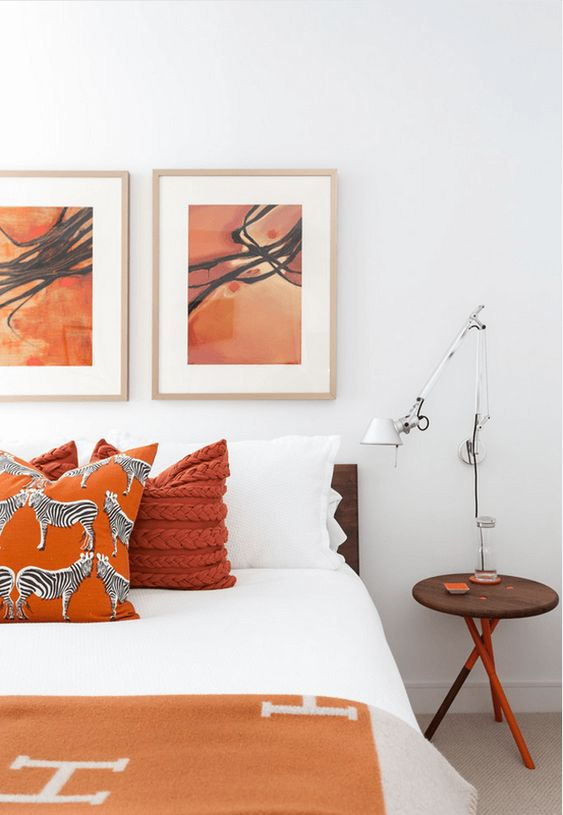 Pairing orange with white simplifies the process of finding the perfect color palette to pair with orange… and this color combination always looks fresh and contemporary!
3. Decorate with an orange rug!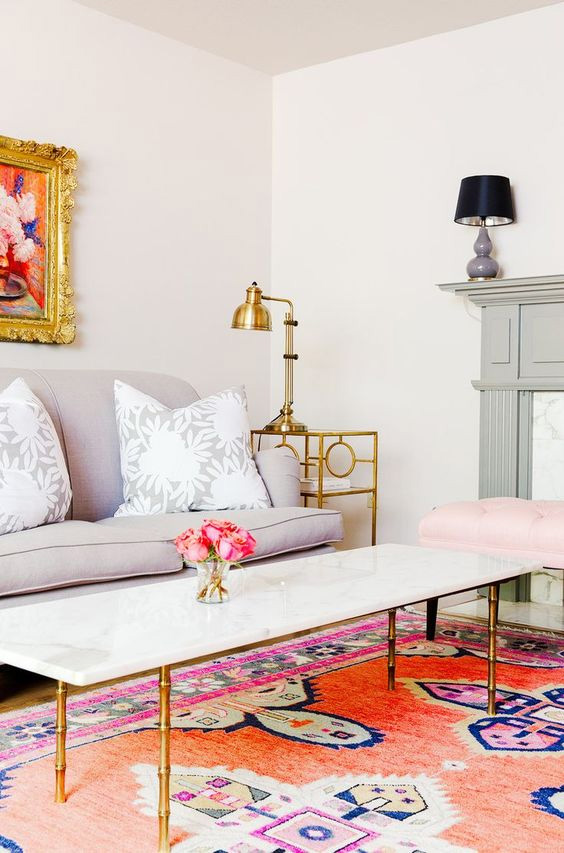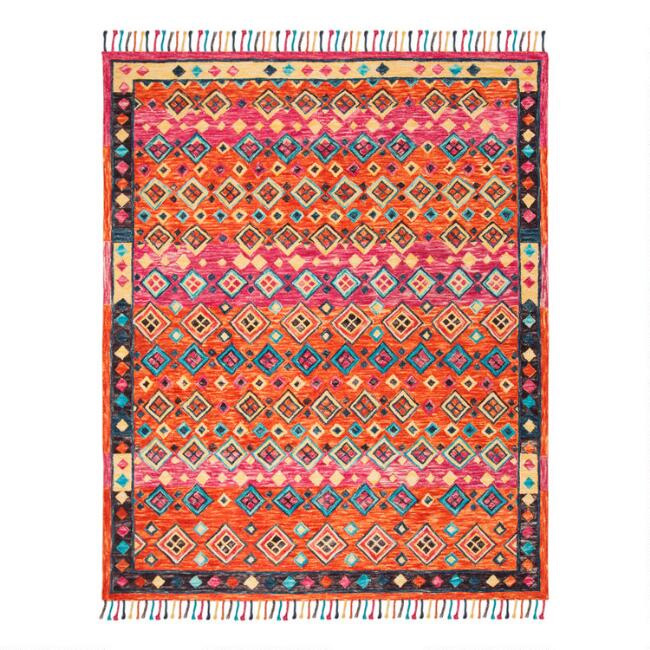 Choosing a rug with a pop of orange is a low-maintenance way of giving orange a try at home. If you aren't ready to commit to an entirely orange accent wall, or if you're feeling nervous about an orange upholstered piece of furniture, you'll find that a rug with orange tones will be a welcome addition to add warmth to your space.
4. Be bold with an orange sofa!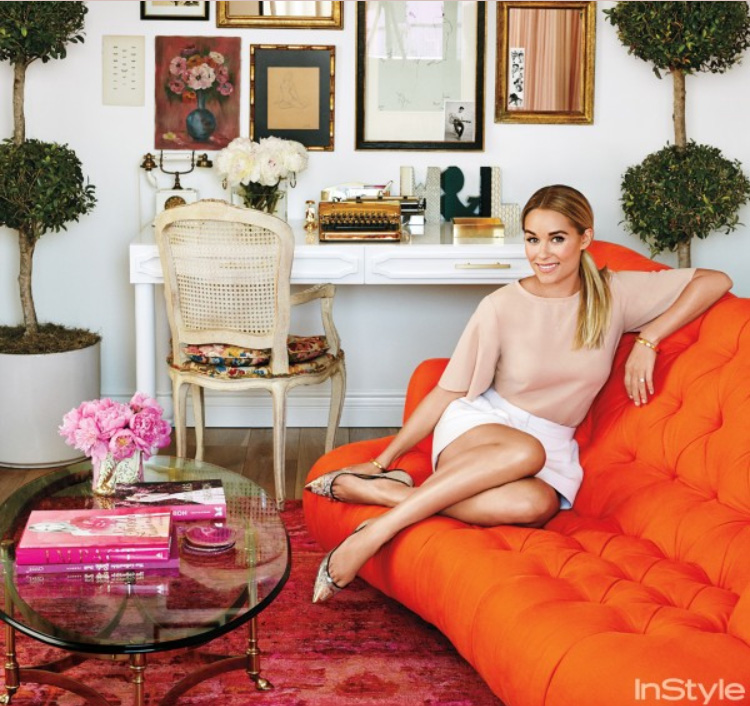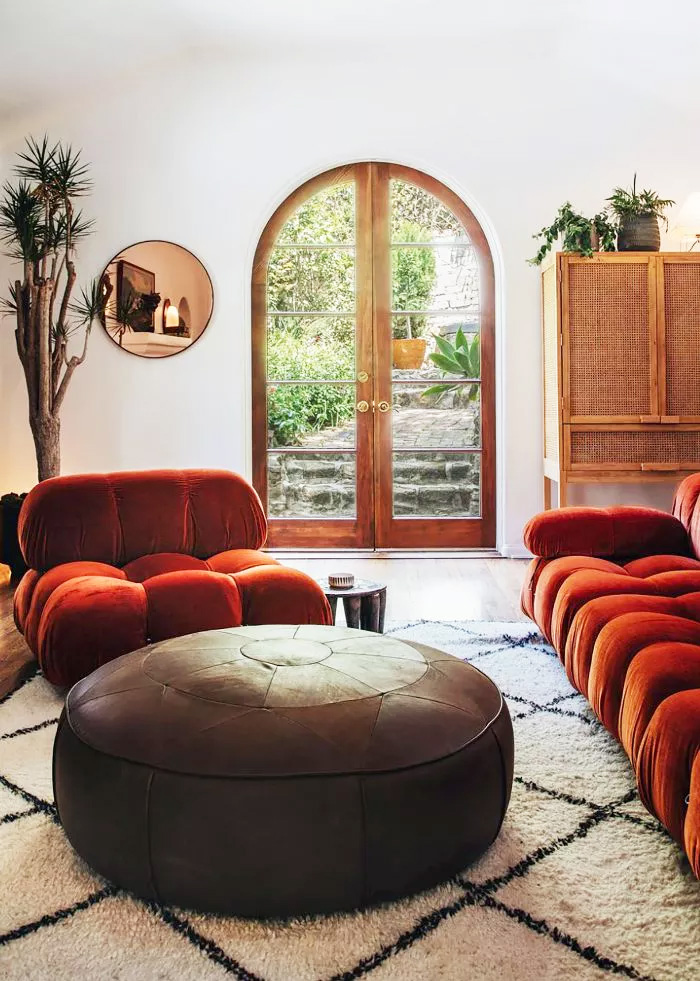 If you want to go full bold, then having a piece of furniture upholstered in a luxe orange fabric will meet your design needs. I suggest a rich fabric choice like velvet or linen for your orange sofa. Your sofa will definitely become a conversation starter!
5. Pink and orange are fab!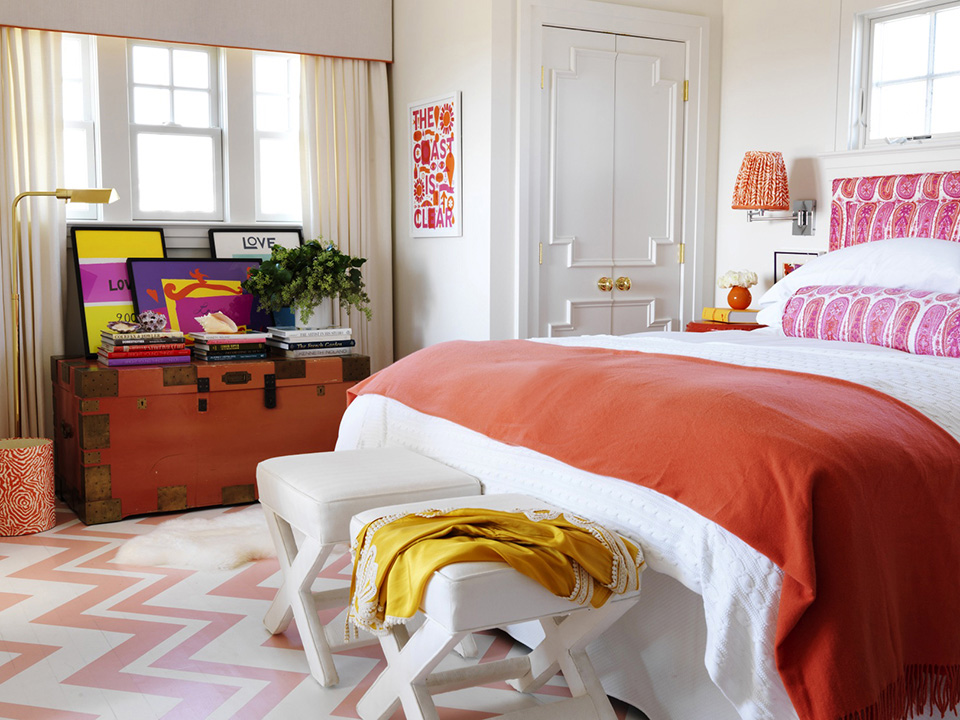 Orange and pink together is another fun color combination that adds a youthful touch to a space. This House Beautiful bedroom shows how this color palette can add a fresh perspective to your home.
6. Paint an orange accent wall
Choosing a specific space in your home to paint an orange accent wall can be very gratifying. I actually had a deep orange accent wall in my previous living room for years and received so many compliments. It was an unexpected yet sophisticated addition alongside my decor and furniture.
7. Decorate with an orange arm chair!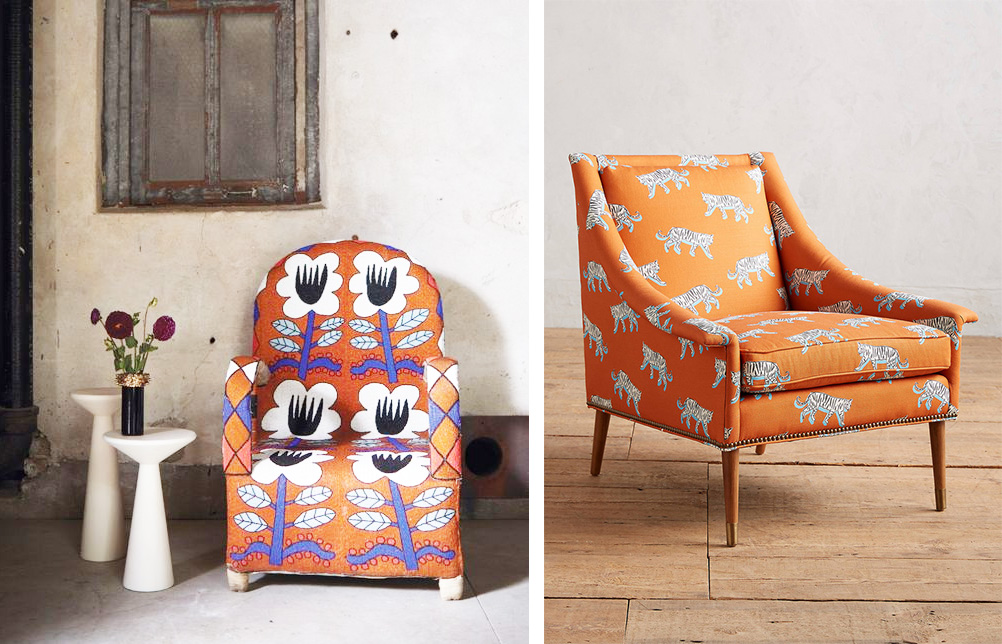 Lastly, an orange arm chair is a high-impact purchase for your home or office's decor. This addition will add a bold punch to your space, without the commitment of an entirely orange sofa or accent wall. An orange arm chair is almost always a stylish addition!
Follow Interiors by Jacquin on social media: Twitter and Instagram