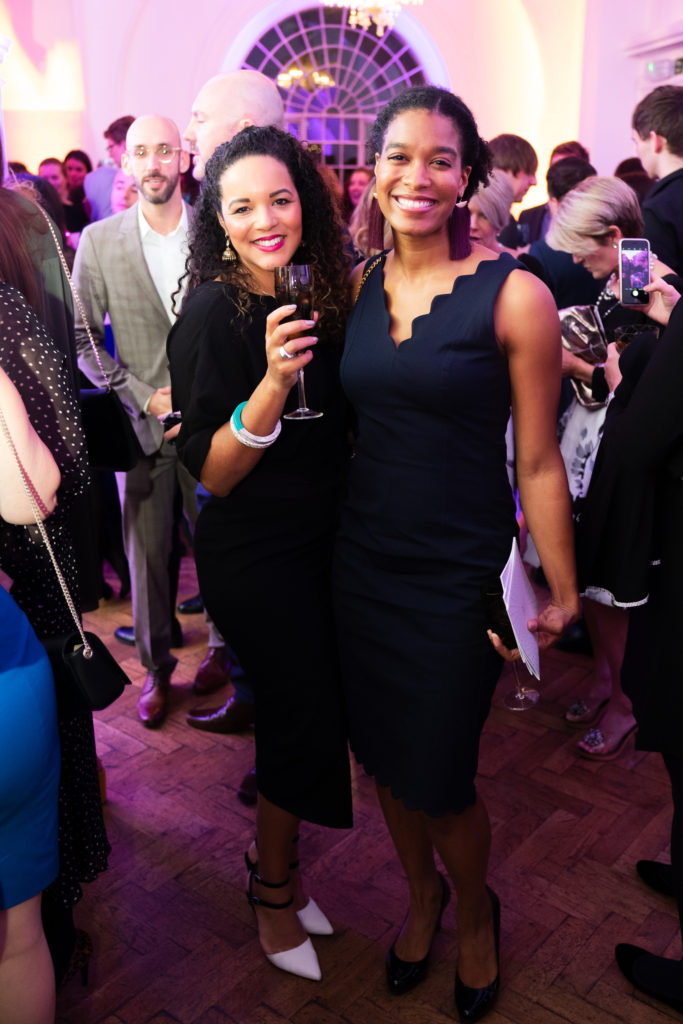 After working on the Interiors by Jacquin blog for nearly 5 years, it was incredibly exciting to be nominated as a finalist at the Amara Interior Blog Awards. I can't believe I hadn't shared about the experience on the blog until now, but I suppose better late than never. I was selected as a finalist for their "Best Interior Designer Blogger" category which landed me at their London awards event this Fall. I was only able to stay in London for 2 nights due to a speaking engagement in Dallas immediately upon my return (I had to teach a negotiation training workshop!), but the trip was absolutely worth while. So many great memories and new friends made!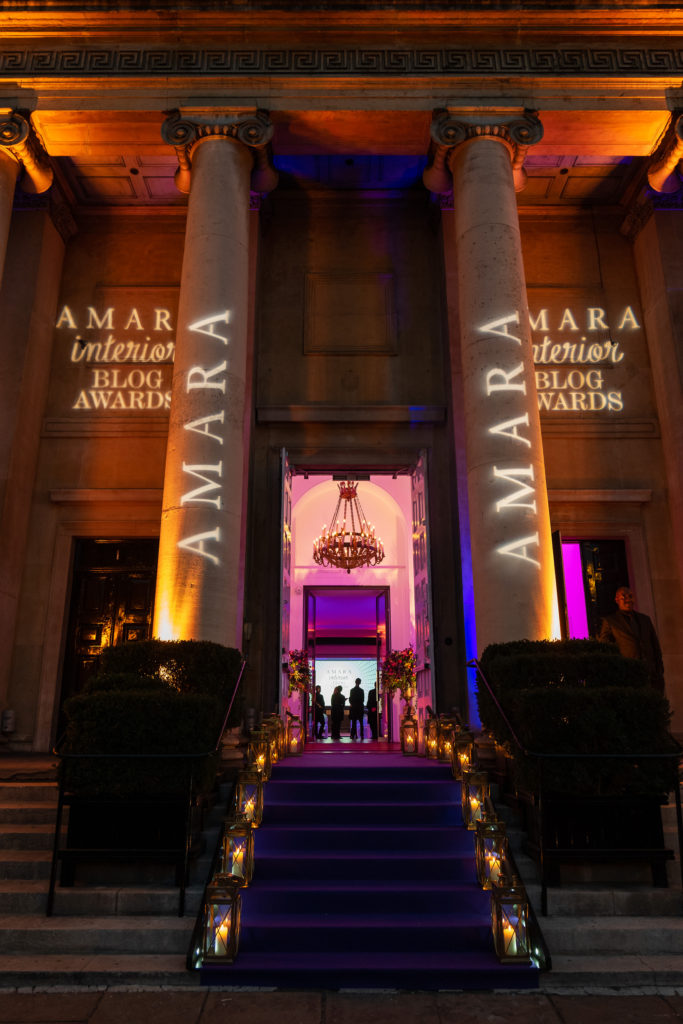 Walking up to the venue at the Marylebone Hotel in London was quite grand and set the tone for a fabulous evening. There were passed hors'd'oeuvers, custom cocktails, and networking galore. They really went above and beyond to make us feel special for a fun night of celebration. One of my favorite parts of the night was seeing my name on the big screen during the awards event, which I had to capture on camera of course!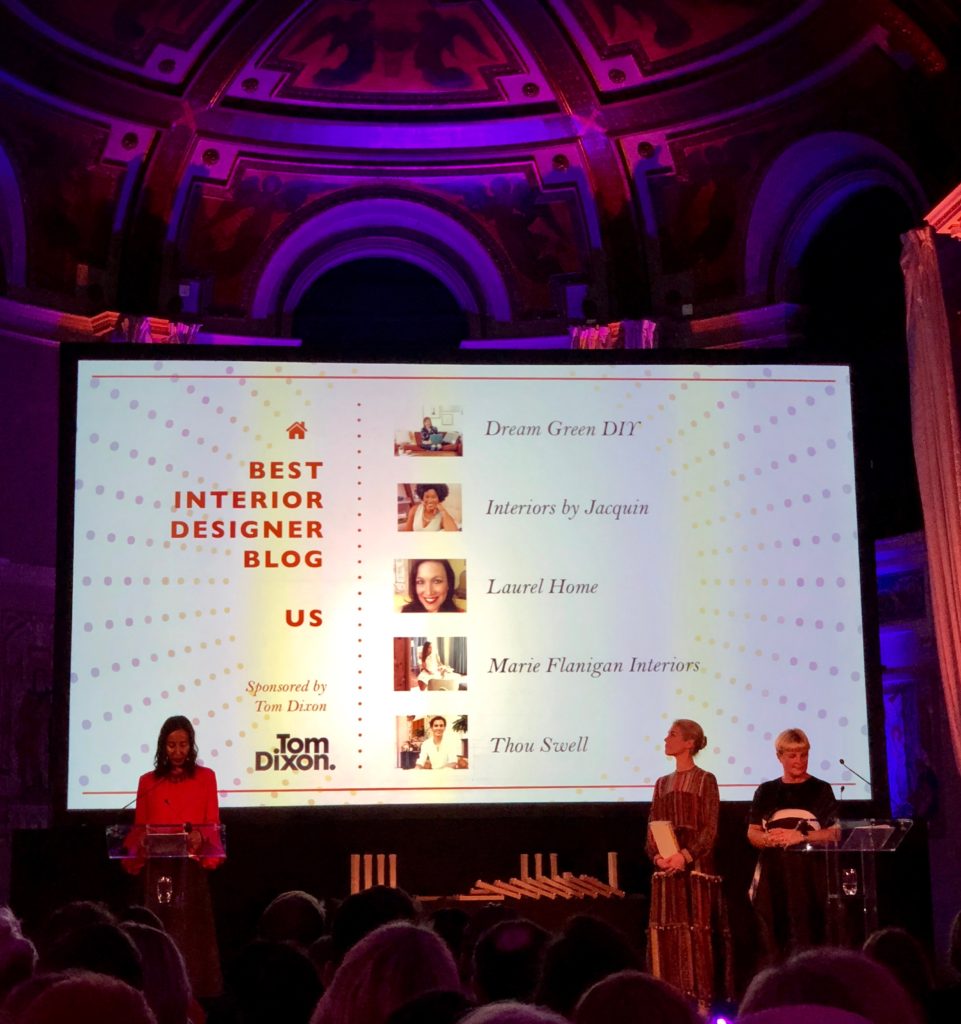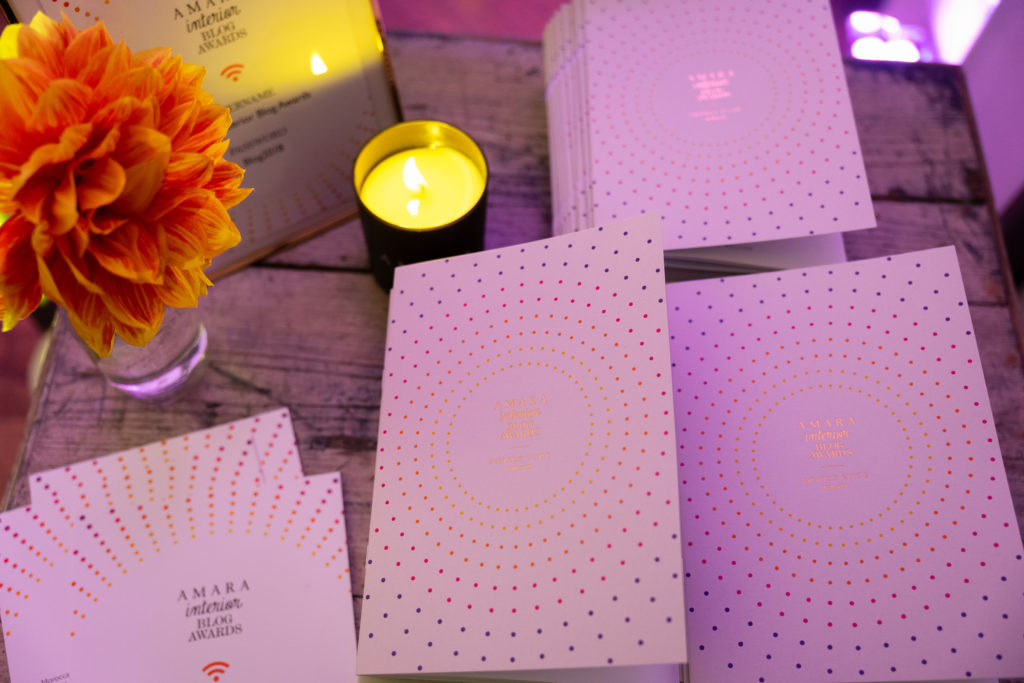 While I did not win the final award, attending the event was still a wonderful opportunity to reflect on what I've accomplished with my business over the years. Also notable, I had never before been in a room with so many designers and design lovers at once! Sharing in our accomplishments and exchanging experiences was truly the highlight of the night. These lovely ladies and I hit it off so well that we ended up being the last ones at the event! Congratulations to new friend Simone Baur (shown far left, below) for winning in her category for her inspirational work at blog Global Inspirations Design. I also had the pleasure of meeting Siobhan Casey of Casey & Fox and Chantelle Purcelle of Amar Gallery. Interestingly I connected with Chantelle via the Shapr networking app before I even landed in London and she was my amazing plus 1 for the night. On a sidenote, Amar Gallery in London features some truly impressive artists! (Interiors by Jacquin will be doing an entire feature on this gallery soon so look out for that!)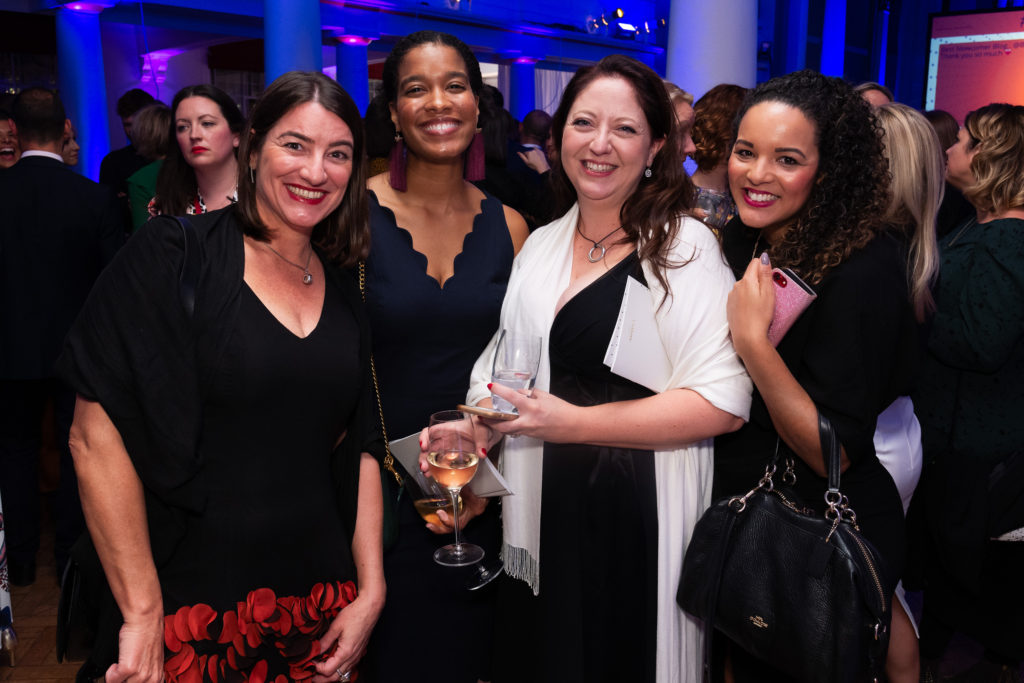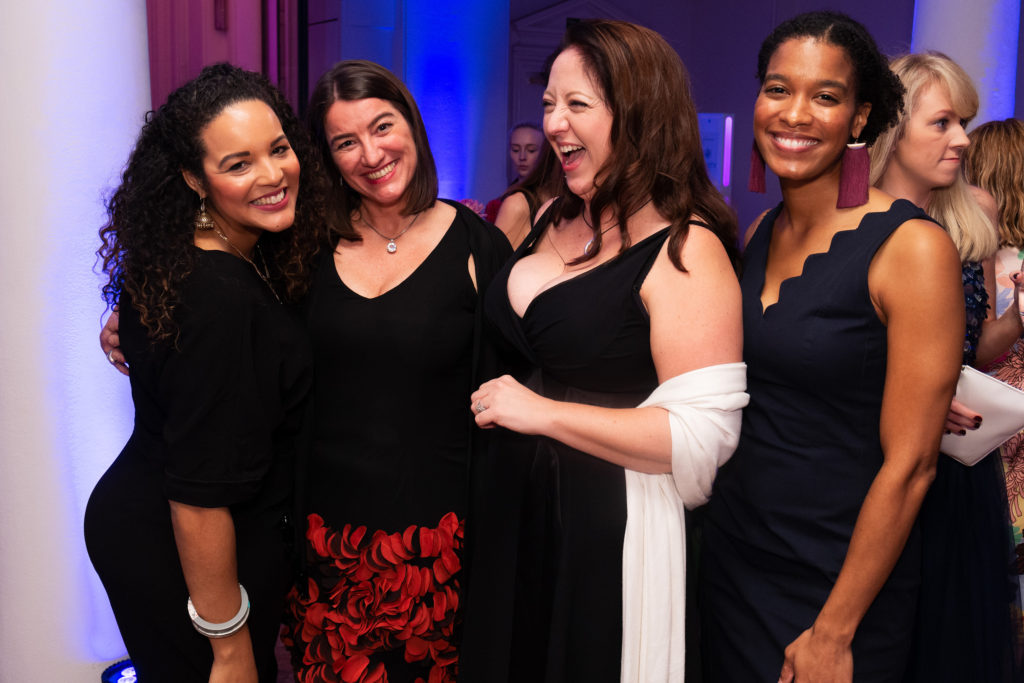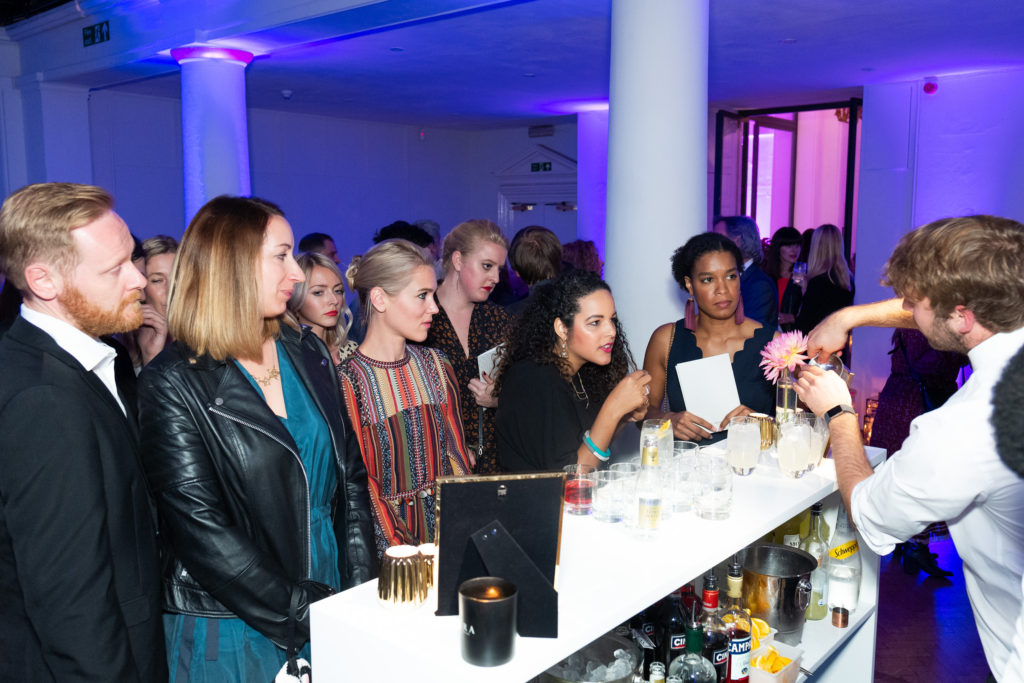 The gift bags were also spectacular and seemed to weigh a good 20 lbs. each! They were filled with small home decor items ranging from Tom Dixon, to Missoni and beyond… pretty great!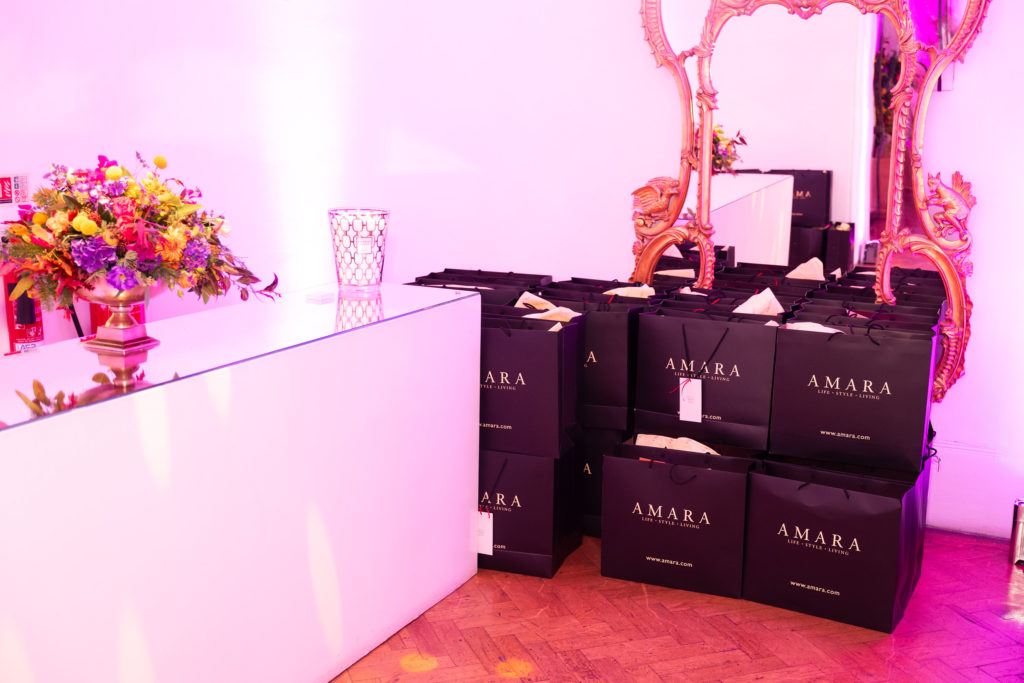 Meanwhile back at my hotel in London, I enjoyed the best fish & chips EVER in addition to enjoying a casual selfie with my giant gift bag post event. 🙂 I stayed at the Corus Hotel right in the heart of the London and the customer service and restaurant cuisine were excellent. They also had an amazing breakfast buffet and are walking distance from the V&A museum and Hyde Park gardens. Now that I'm back home in Dallas I'm enjoying my souvenir program, party Polaroids, and amazing luxury home decor freebies. Not a bad trip at all! London always has so much to offer. Thanking Amara for their hospitality and the amazing memories!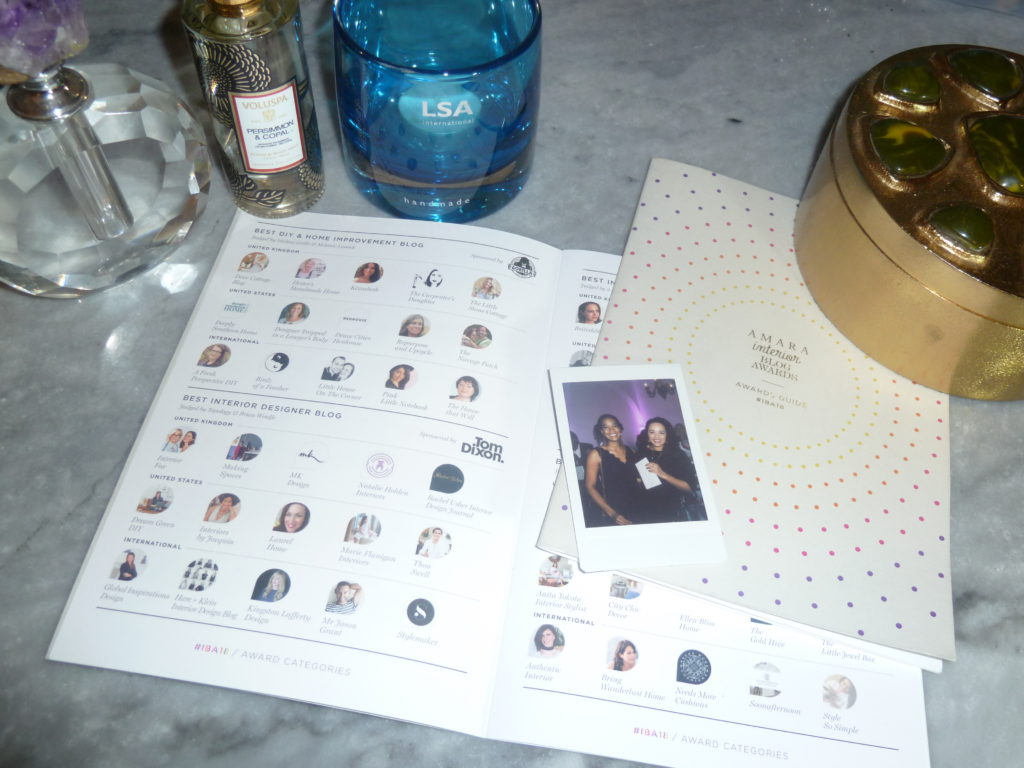 Follow Interiors by Jacquin on social media: Twitter and Instagram