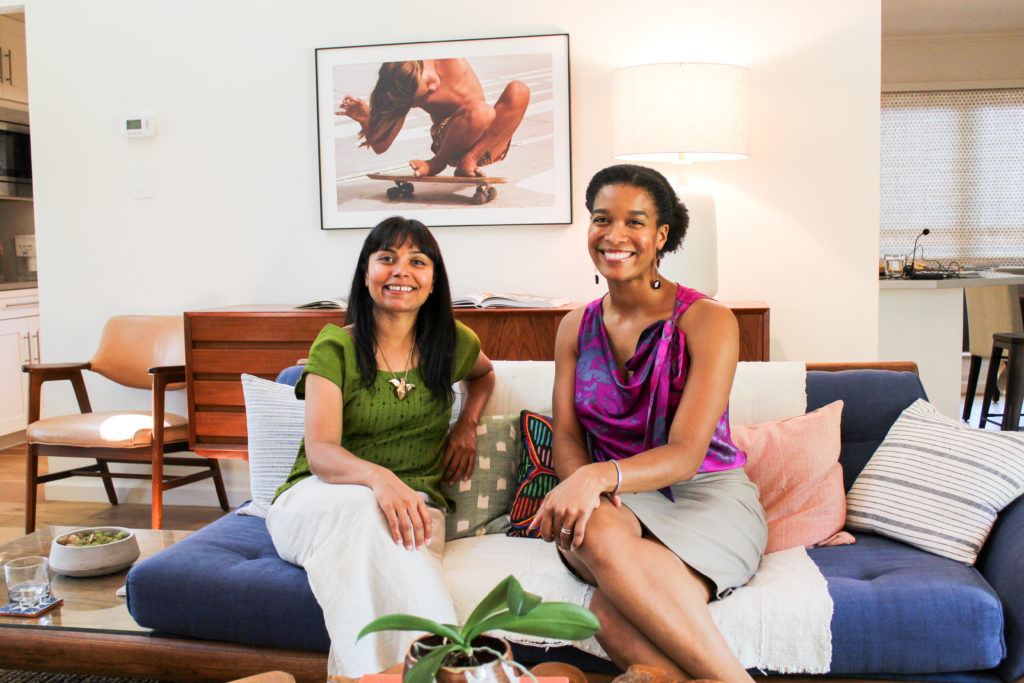 Today we venture into the world of slow textiles with Dallas brand KUFRI, owned and created by the talented Mili Suleman. The term "slow textiles" captures the essence of a fully handmade, woven fabric created in a slow, artisanal manner as has been done for hundreds of years. Powered by handlooms, Mili Suleman's company KUFRI is keeping alive the traditional weaving techniques of India with a contemporary spin for the modern design lover. Mili was kind enough to welcome me into her home for an interview where I learned about her foray into entrepreneurship, her creative spirit, and the process behind her one of a kind textiles.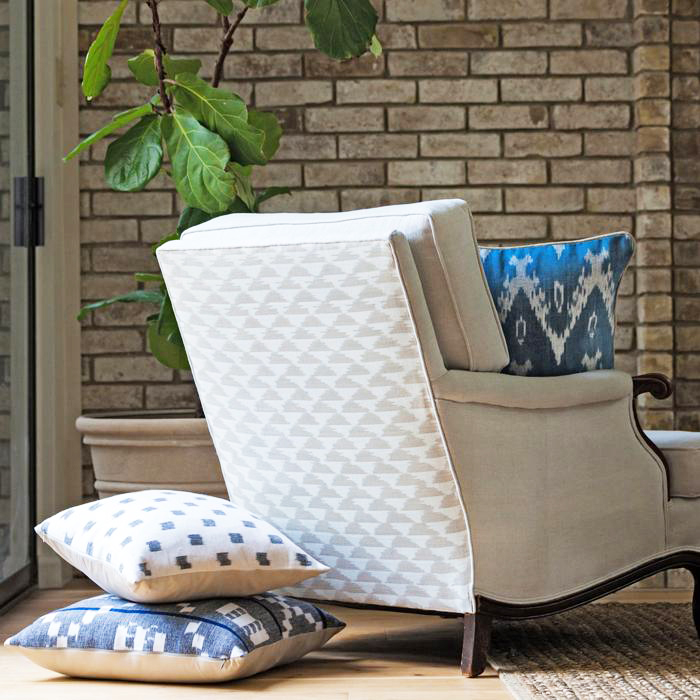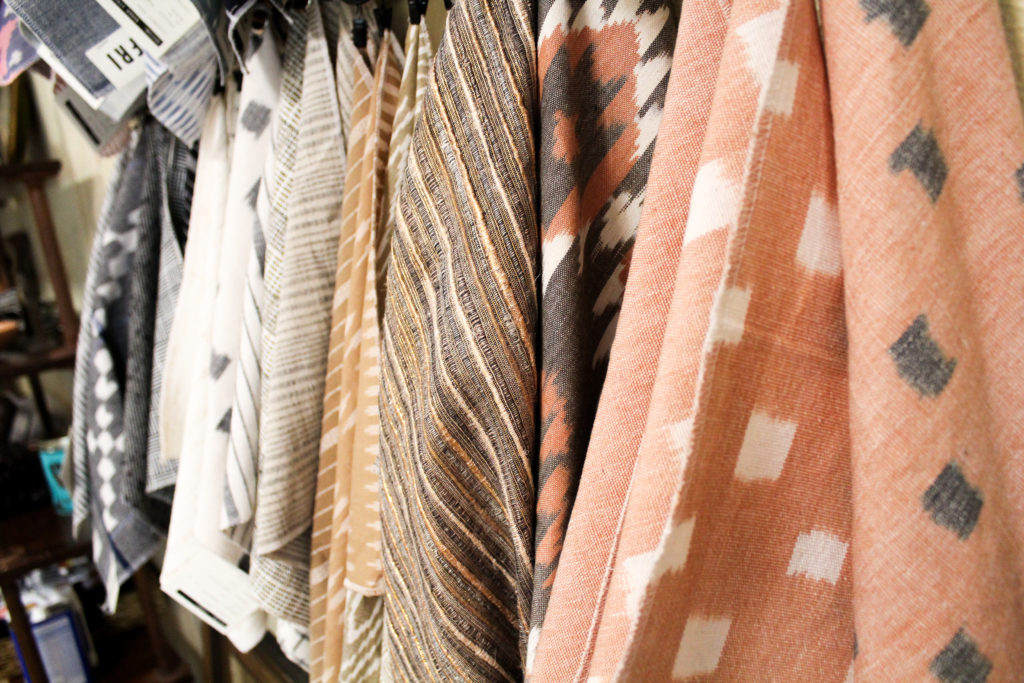 Founder and designer Mili Suleman was born in Mumbai, India and raised in Oman. A graduate of Texas Christian University, she sees KUFRI as an amalgamation of her multi-cultural background, her explorations in design, writing and art, and her passion for natural spaces.
At the core of the KUFRI textile brand is the idea that your home's textiles should compliment the other items in your home, which is best accomplished with a neutral textile palette. However, when it comes to Mili's textile designs, you'll find that KUFRI's neutral textiles are anything but boring and in fact, are quite exciting! The textures truly POP, which she accomplishes through the handwoven process.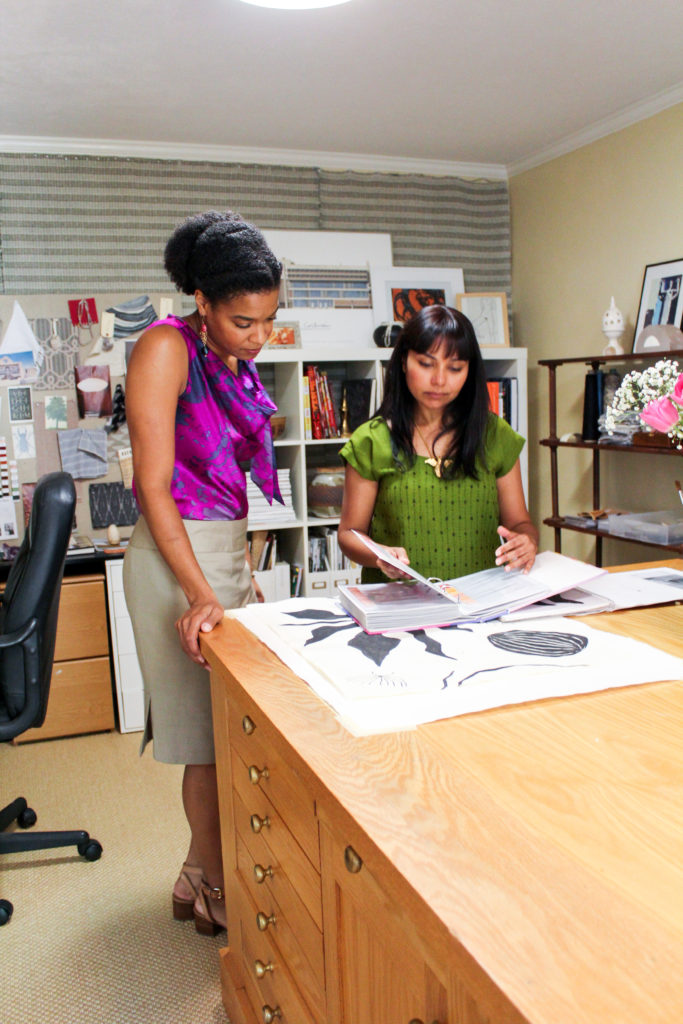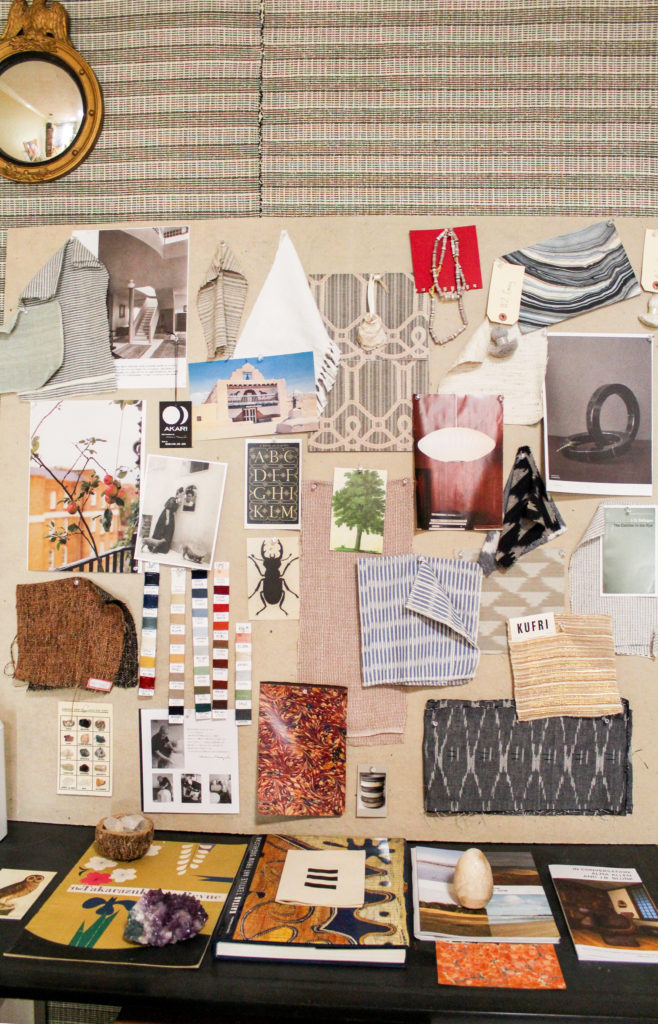 Throughout Mili's home you'll find evidence of her vast creative inspiration. She shared with me that she is creatively inspired by the visual arts, travel, books, and ceramics, all of which you will find interwoven among her home's decor. I had to snap a photo of Mili's inspiration board in her home studio (shown above) because it truly captures Mili's aesthetic and creative interests.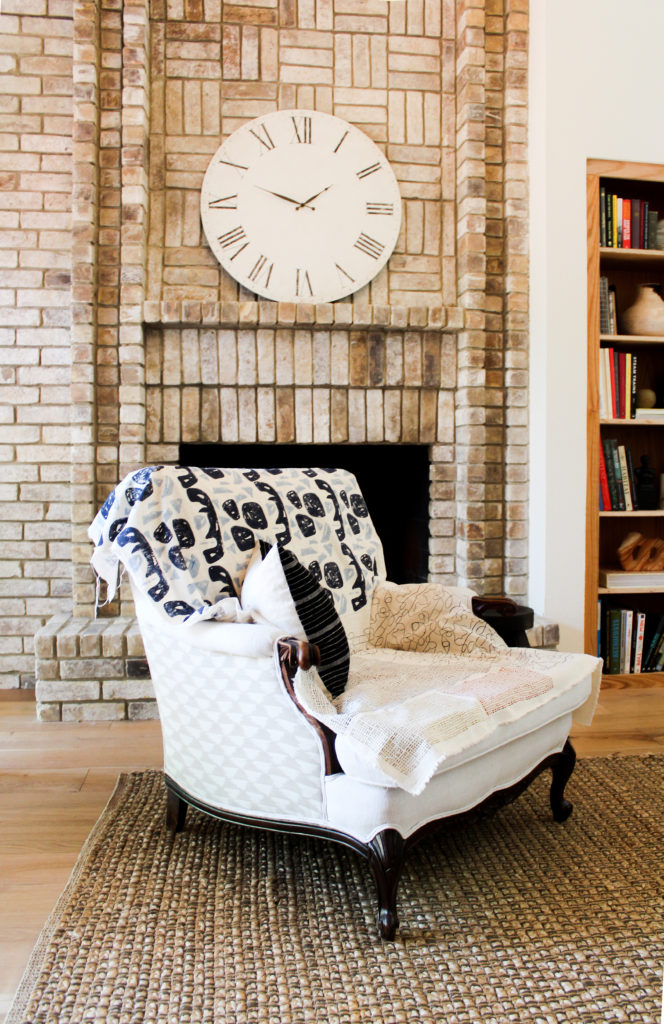 When Mili isn't working on the KUFRI brand, one of her hobby's is oil painting and browsing her collection of inspired books. I had the opportunity to see one of Mili's latest paintings (below), placed above the dining table in her home. It's the perfect pop of color to complement the KUFRI textiles in her home!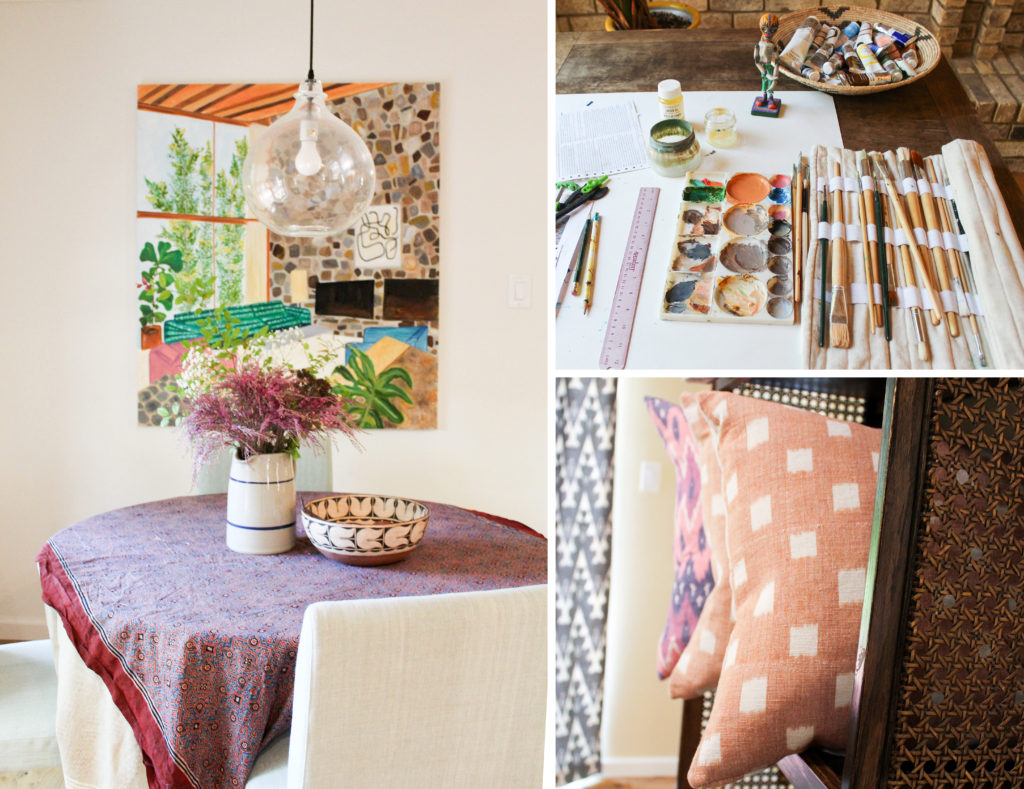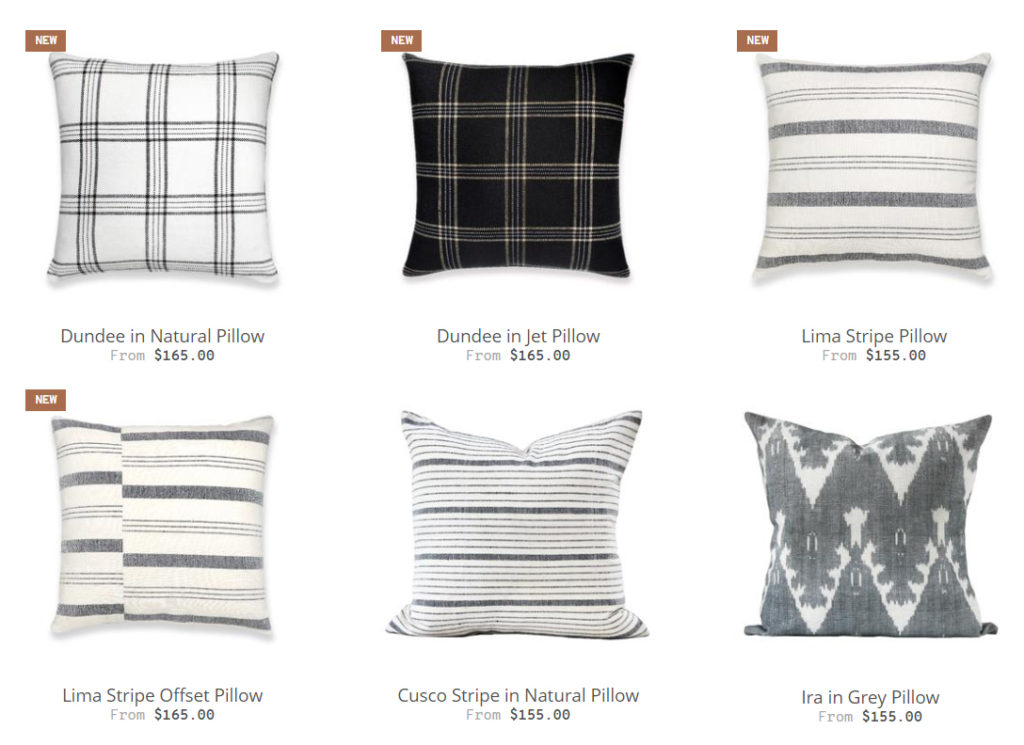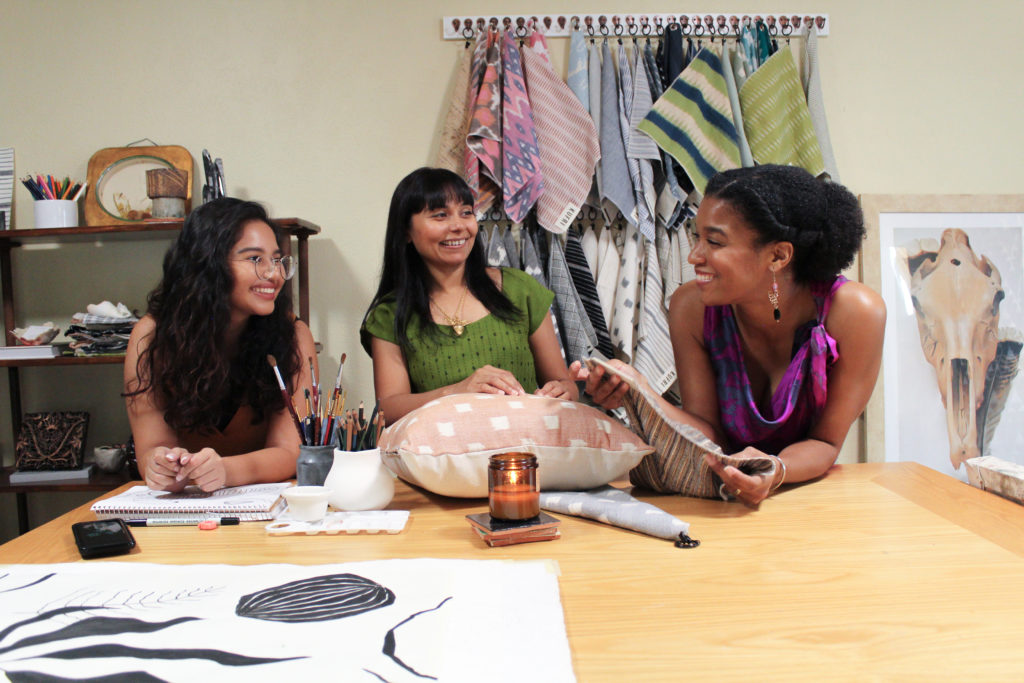 The KUFRI mission is to help preserve handloom weaving, to provide employment to women and aging weavers, and promote a conscious, beautiful life at home through their products. When you buy KUFRI textiles you're supporting an amazing cause that is both mindful and sustainable, while adding a touch of timeless beauty to your home. Visit the KUFRI website to shop their amazing textile selections!
Follow Interiors by Jacquin on social media: Twitter and Instagram