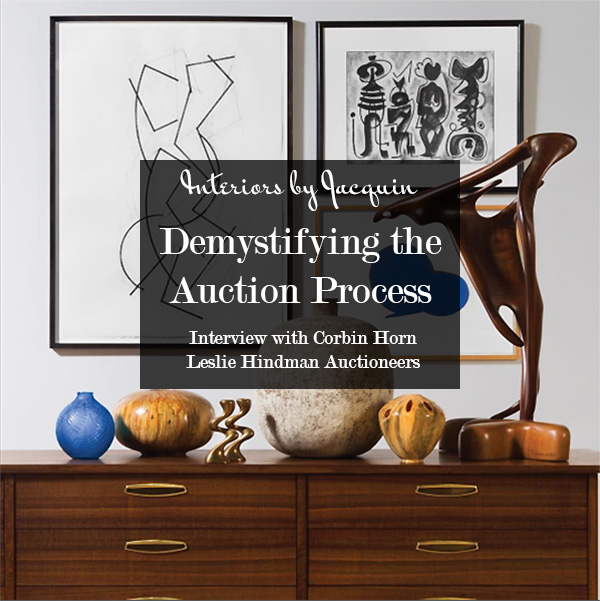 A sneak peek of Leslie Hindman Auctioneer's upcoming Modern Design auction.
I have been curious about the world of auction houses for some time now, so when I had the opportunity to chat with the team behind Leslie Hindman Auctioneers I was eager to learn more. Leslie Hindman Auctioneers is one of the nation's foremost fine art auction houses. With more salerooms in the United States than any other auction house, Leslie Hindman Auctioneers conducts over 60 auctions annually in categories such as fine jewelry and timepieces, furniture, contemporary art, 20th century design, rare books, decorative arts and more.
Read on for my interview with Corbin Horn, a Leslie Hindman auctioneer and expert on antiques, fine furniture, and decorative arts.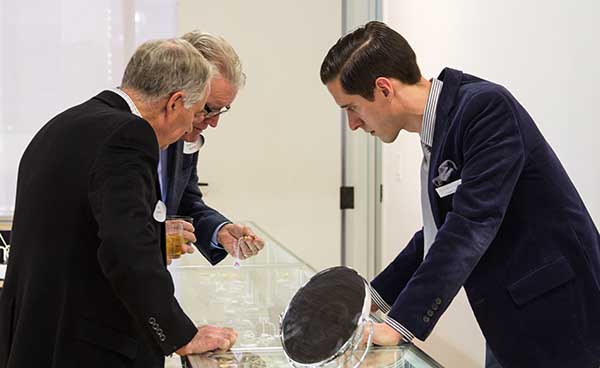 Antique expert Corbin Horn of Leslie Hindman Auctioneers
Jacquin: With Leslie Hindman Auctioneers providing amazing opportunities for sourcing one-of-a-kind additions for the home, it's important that design lovers know how to engage in the auction process. What do individuals new to participating in auctions need to know?
Corbin: New buyers at auction should know that while the bidding process can seem intimidating, it is actually pretty simple. Anyone can register for one of our auctions online and follow the sale live, clicking a button to place a bid.
People can also leave absentee bids in their online accounts or by submitting a form ahead of the auction. This is a more hands-off approach where you determine what you're willing to pay for something in advance. You'll get an email after the sale, no matter how you bid, outlining what you have won, how to pay and how to get the property shipped.
One of the most important things to remember about buying at auction is that all auction houses charge a buyer's premium. This means that a certain percentage is added to the "hammer price" or what an items sells for during the live auction. Remember this when determining how much you are willing to bid on something.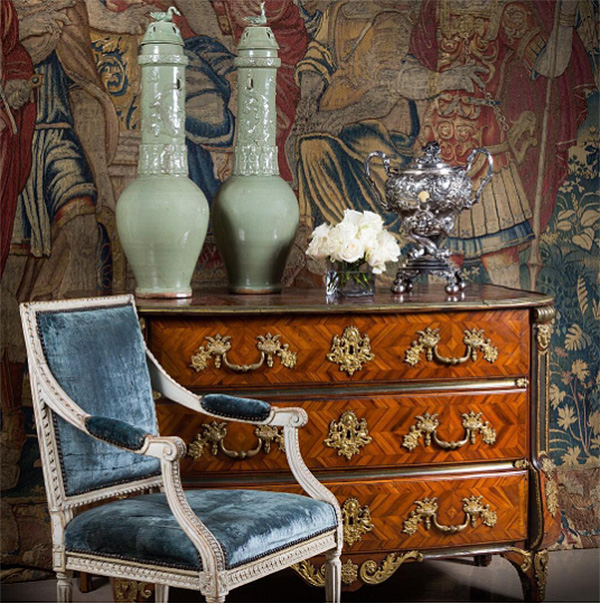 The work pictured is from the home of renowned collector Mary Griggs Burke.
Jacquin: What is the average day like for you working on the Leslie Hindman Auctioneers team?
Corbin: Working at Leslie Hindman Auctioneers is never dull because we never know what we'll see from day to day. If we aren't traveling to appraise a collection or a single item, we're in the office researching and evaluating consigned objects, building our auctions and selling on the phone or via e-mail to eccentric collectors all over the world.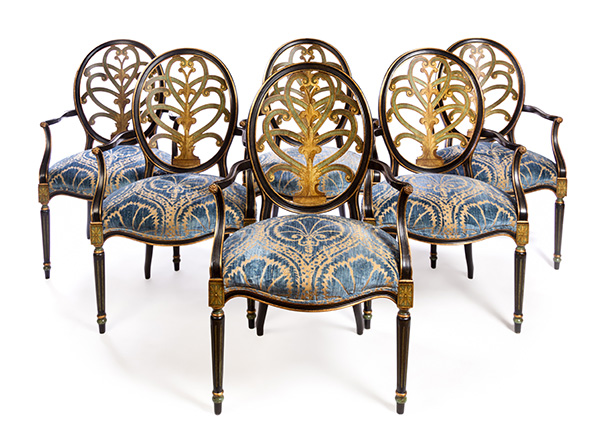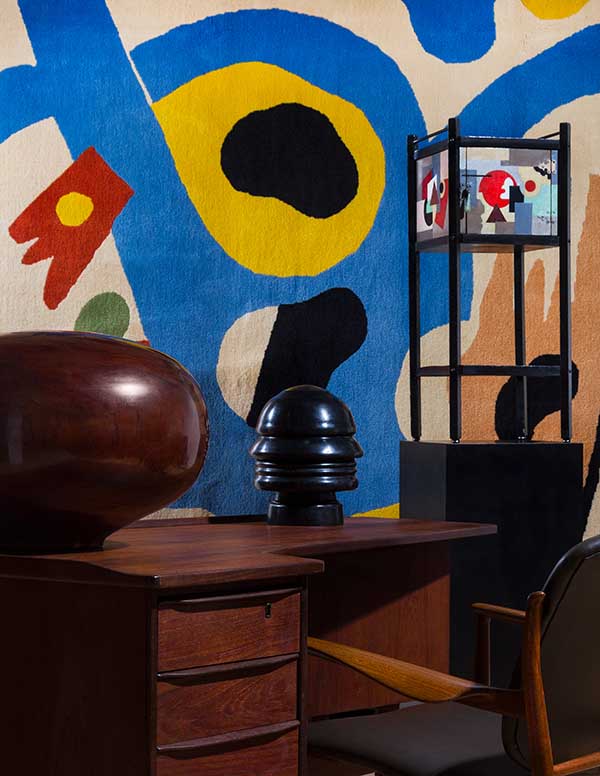 As a result of the firm's outstanding reputation, it was acquired by Sotheby's in 1997. Since reopening in 2003, Leslie Hindman Auctioneers has handled the Estates of Lilly Pulitzer, Leona Helmsley, the Gary Pepper collection of Elvis Presley memorabilia and more.
Jacquin: What type of items can interior design lovers expect to find at Leslie Hindman's Auctioneers? What has been two of your most notable home decor and furniture sales this year?
Corbin: Our Fine Furniture and Decorative Arts department really offers a bit of everything, and you know that you are buying something historic and one-of-a-kind. We have both traditional 17th – 19th century furniture along with an entire department devoted to modern design. Within these categories you can expect to find furniture, decorative objects, paintings, silver, mirrors, rugs, lighting fixtures and antiquities from Greco-Roman and Middle Eastern civilizations.
In March of this year we held a very fun auction of the David and Gail McRorie collection. The McRories had homes in the mountains, at the beach and in the city, and they filled each home with décor to suit the spirit of the region. We sold everything from Italian furniture to antique Serapi rugs.
We are so excited to announce that in 2018, we will be selling the contents of Villa Massei, a hunting lodge near Lucca, Italy that was built by the Counts Sinibaldi around 1500. The house's gardens have been meticulously recreated in correct Renaissance style by the consignors with whom we are working.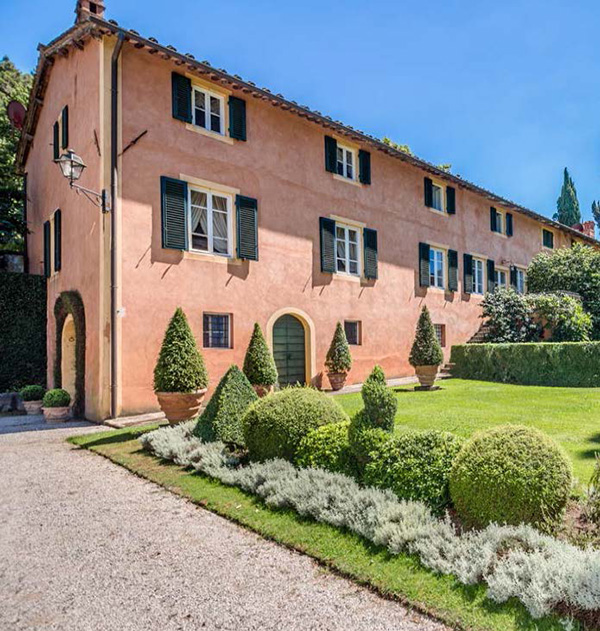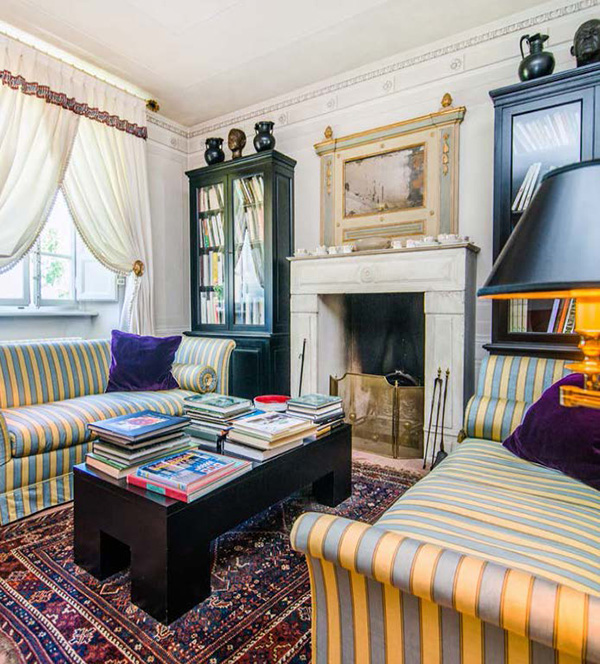 Jacquin: How did you become interested in a career working with auctions and antiques?
Corbin: I have always been interested in antiques, history and material culture. The auction business is a perfect parallel between those studies and interior design.
Jacquin: Are there any distinctions people need to know regarding participating in your auctions online versus in-person?
Corbin: Things have really changed as the industry globalizes, like most everything else. We have just as many people, if not more, participating online and via phone as there are in the auction room. That being said, it's still exciting to be at a live auction and the floor is given priority when multiple bidders are bidding at the same time. However, the convenience of bidding remotely keeps many people on the phone and plugged in online. There is always something going on. You can view upcoming events and auctions on lesliehindman.com.