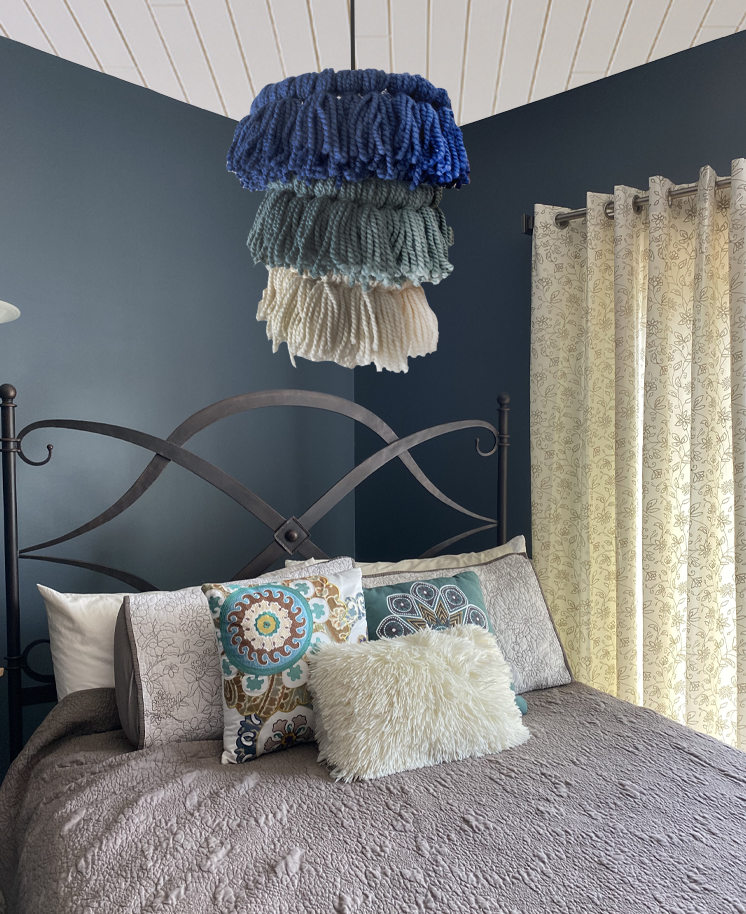 Looking for a great addition to your space? This tassel chandelier is just the project you need in your home to add just a touch of boho! This chandelier can be personalized based on yarn choice and embroidery hoop size so you can really enhance this and make it your own!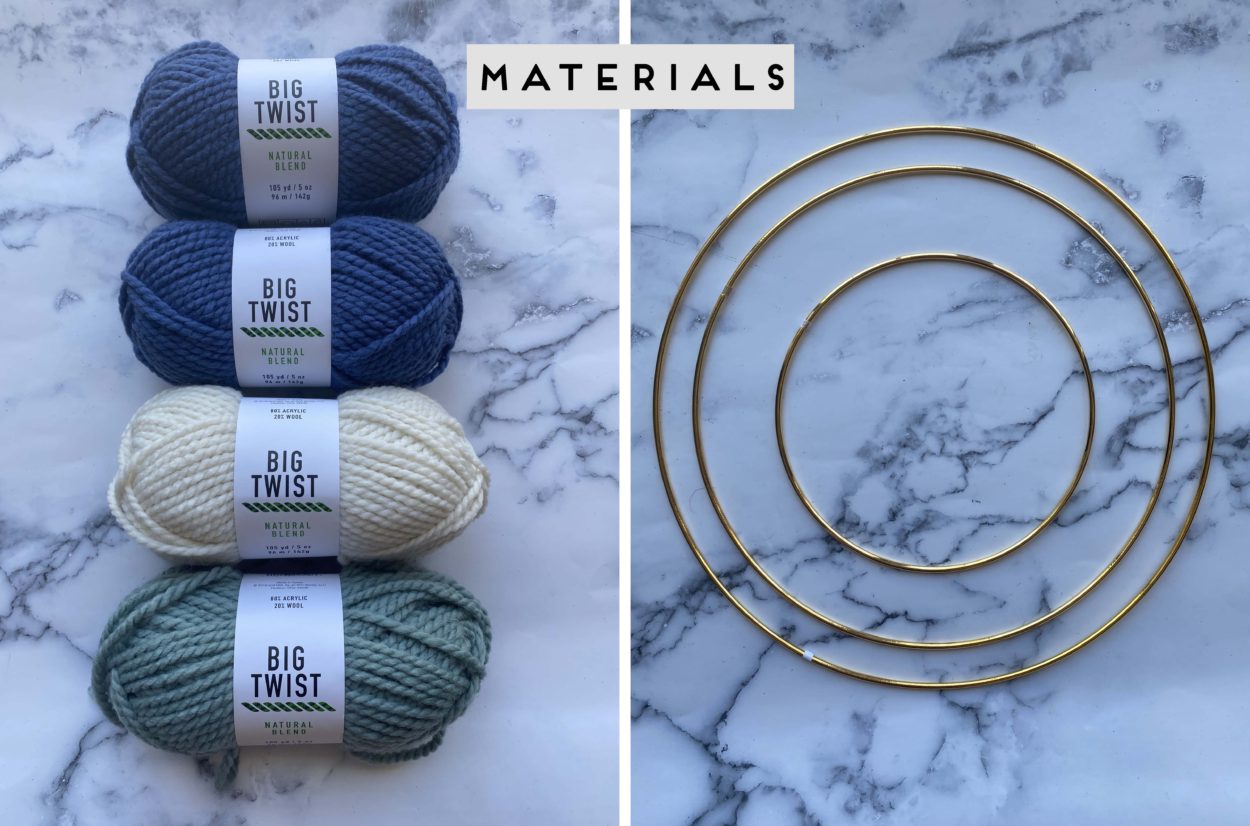 Here's what you will need:
3-4 balls of yarn (color and thickness up to you)
Scissors
Gold chain pack
3 embroidery or gold hoops (Large 14', Medium 10' and Small 7') (Varies based on how big or small you want your chandelier to be)
Small flat nose pilers
Translucent string (Extra Strength)
Regular size hardcover book or 4×6 picture frame
Here's how you'll do it:
Step 1: Depending on thickness of your selected yarn, wrap the yarn around the book or frame about 12 times. (For thinner yarn wrap more: about 24 times)
Step 2: After wrapping, cut yarn at end and fold cut pile of yarn in half and place first cut portion of yarn around circular embroidery wire before securing your tassel with another piece of string tied around the top. See photo.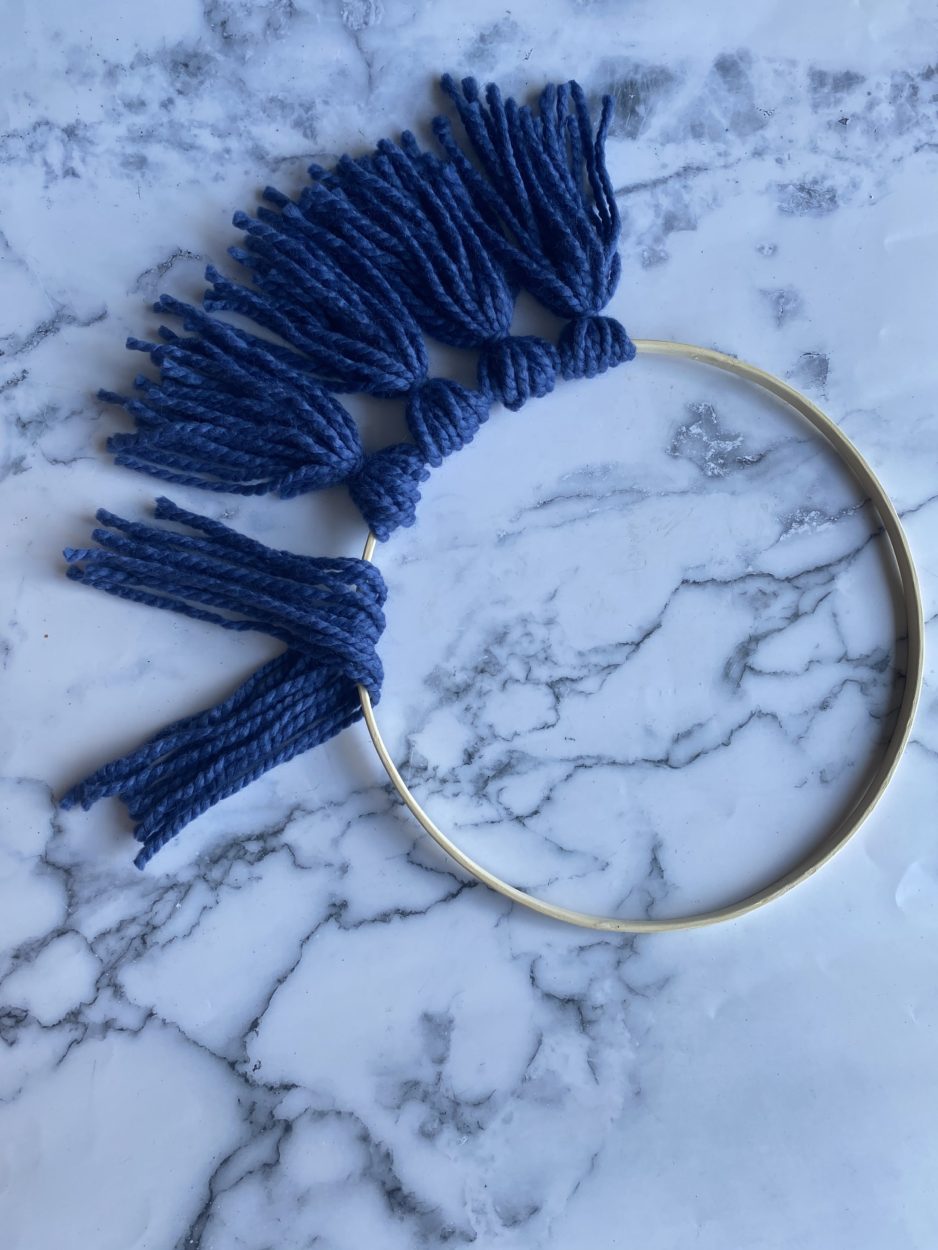 Step 3: Cut a shorter piece of string and tie it around the top of the folded yarn to secure the tassel on the embroidery ring, as seen in photo below.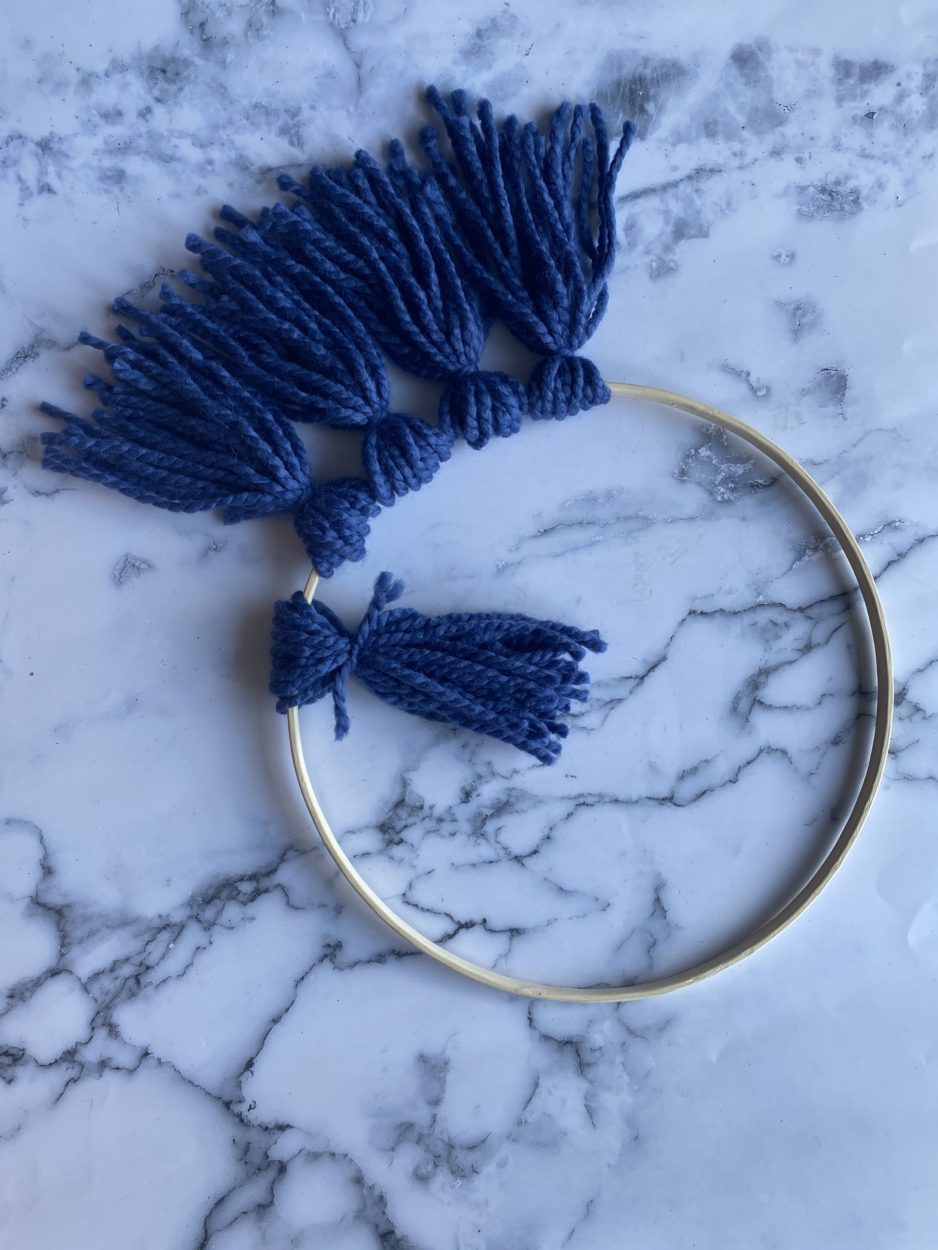 Step 4: Continue steps 1-4 until you have an entire ring filled with secured tassels.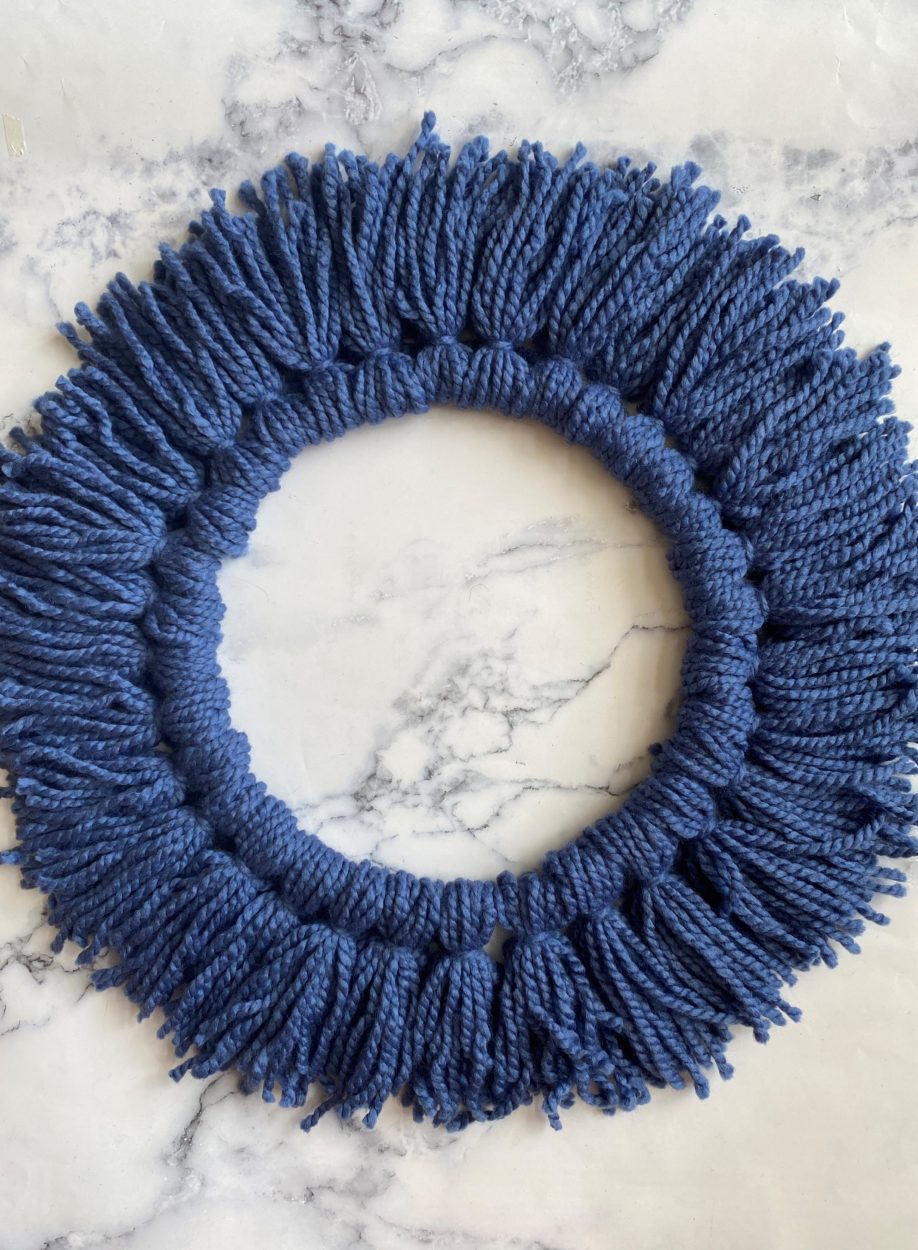 Step 5: Repeat this with the two smaller rings using yarn colors of your coice.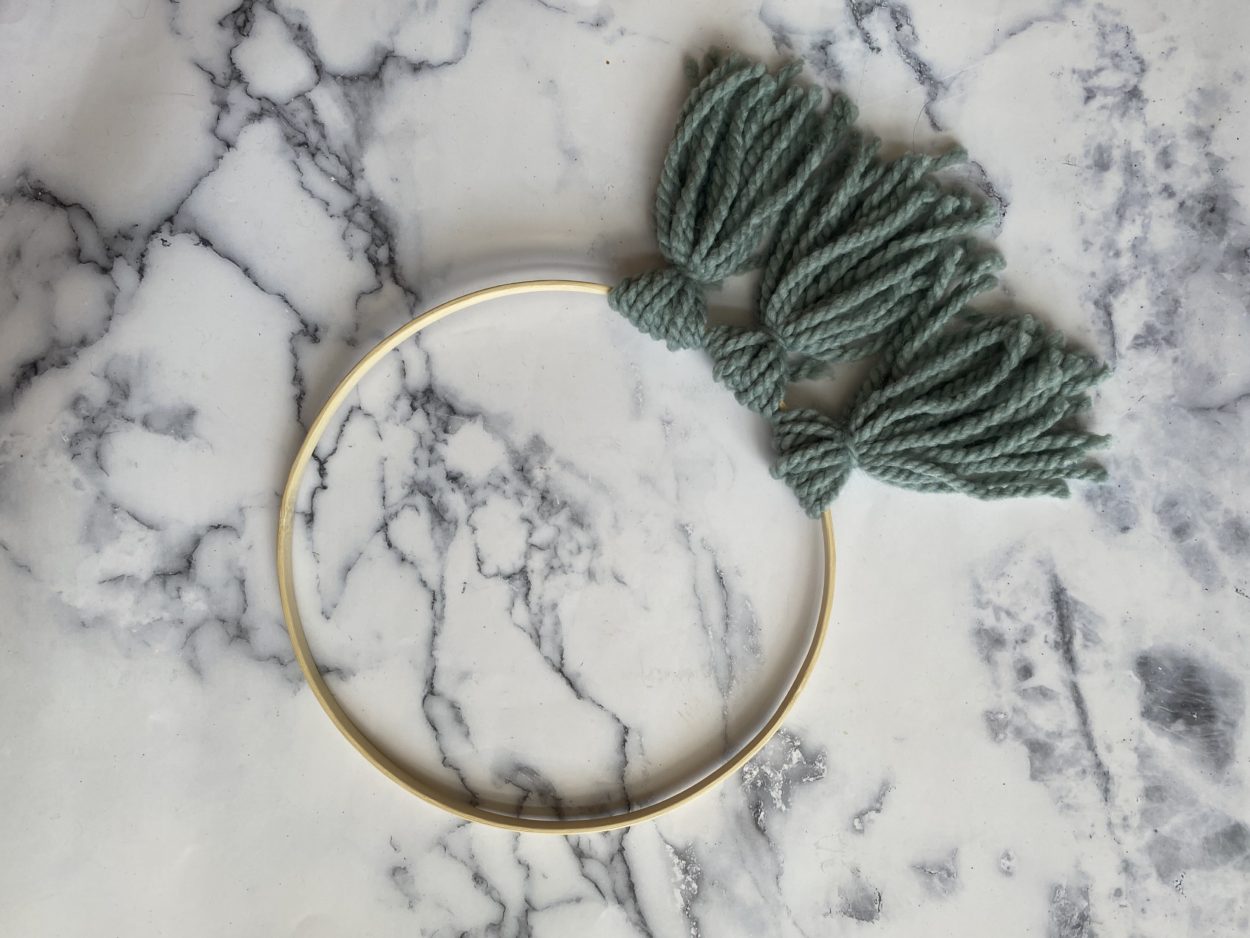 Step 6: Once all three rings are covered in tassels, you will need to use the translucent string to tie the small ring to the medium ring in three evenly spaced places and then the medium ring to the large ring in three evenly spaced places. For the length of string, I wrapped the translucent string around a book (or picture frame) in order for the string length to be the same length every time.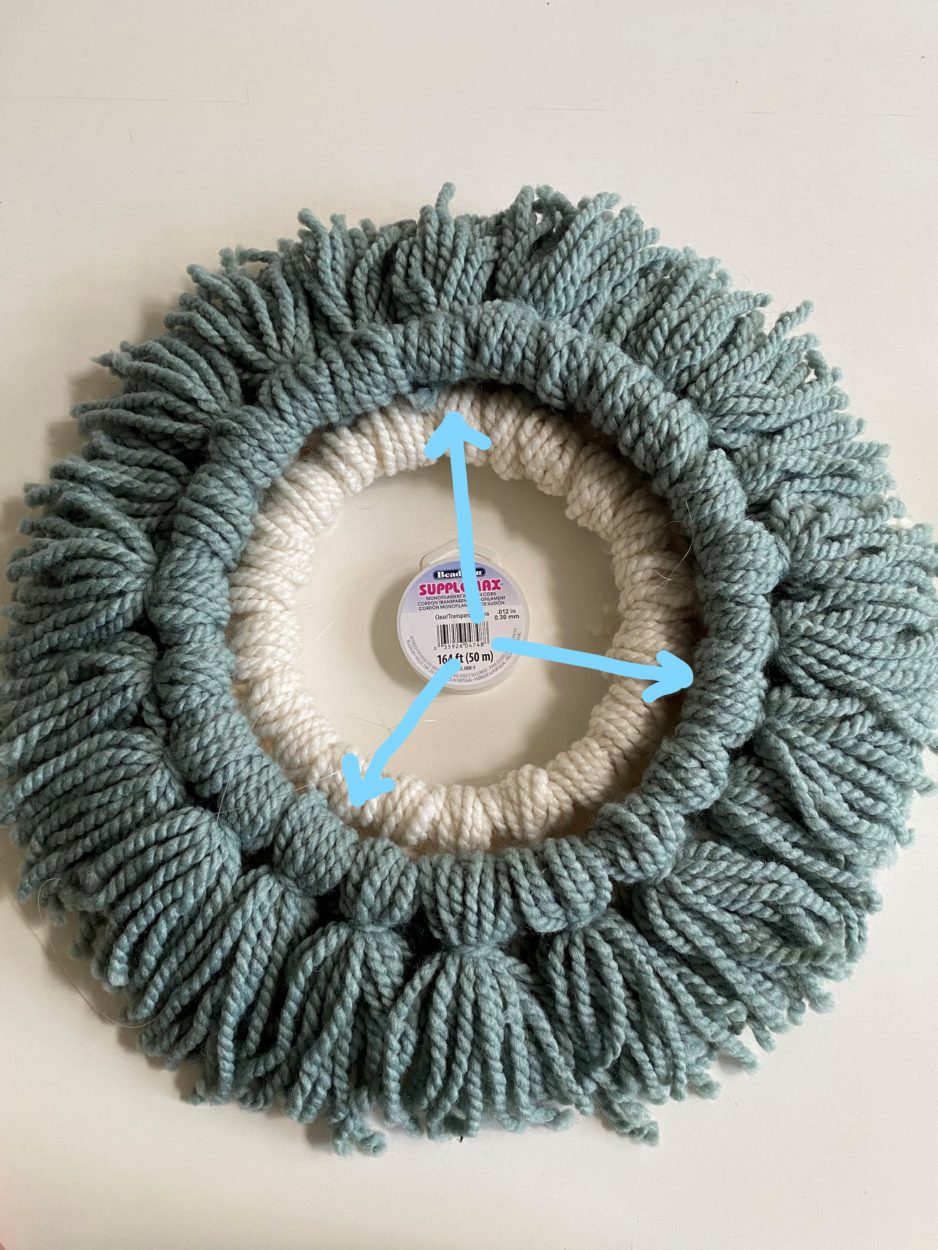 Step 7: Once all three rings are connected, grab the gold chain. Cut four equal pieces that will be connected to one another at the center.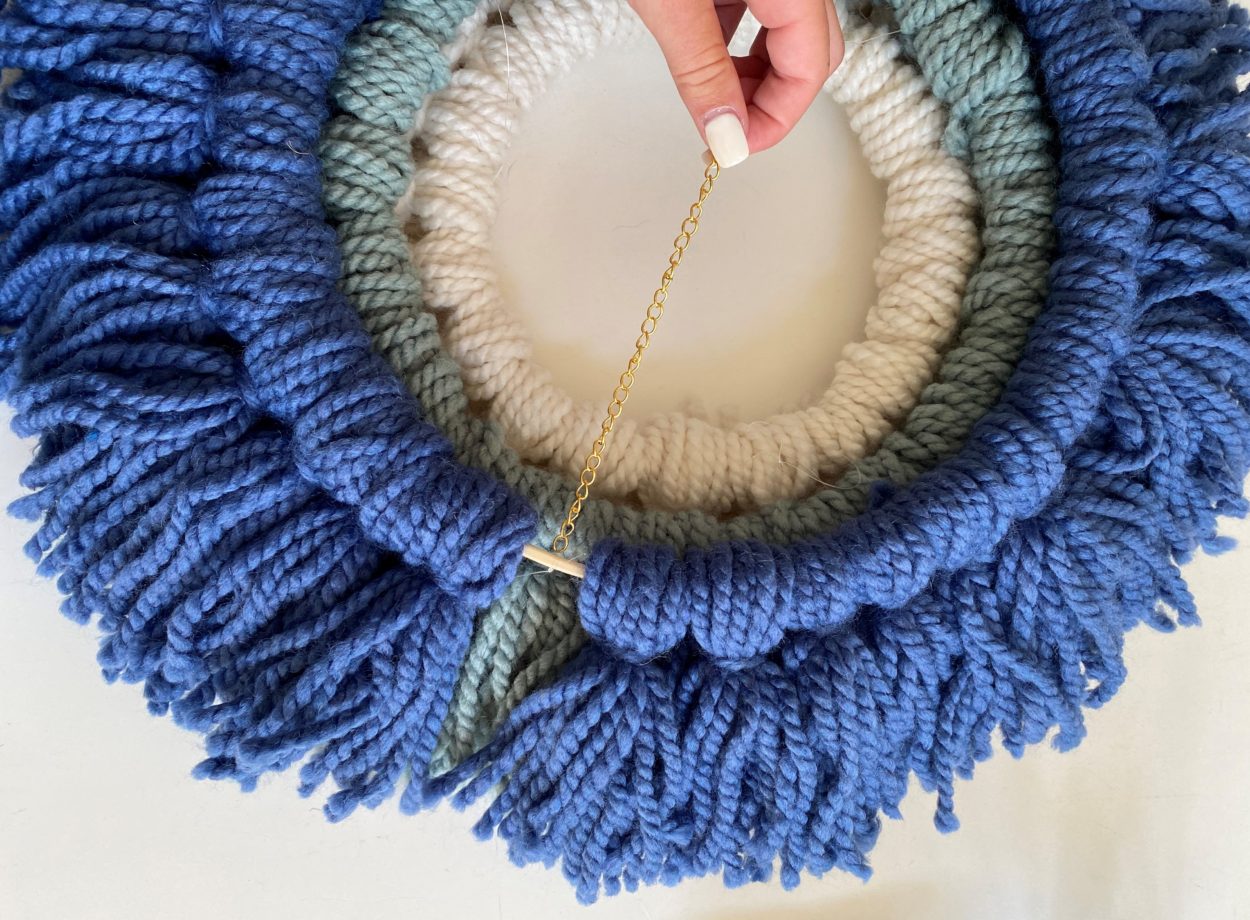 Step 8: Connect all four chains in the middle, with a long piece of chain to suit your desired hanging length.
Step 9: Connect the longer hanging chain to the middle to hang your new chandelier from a hook in the ceiling . Then it's ready to display!