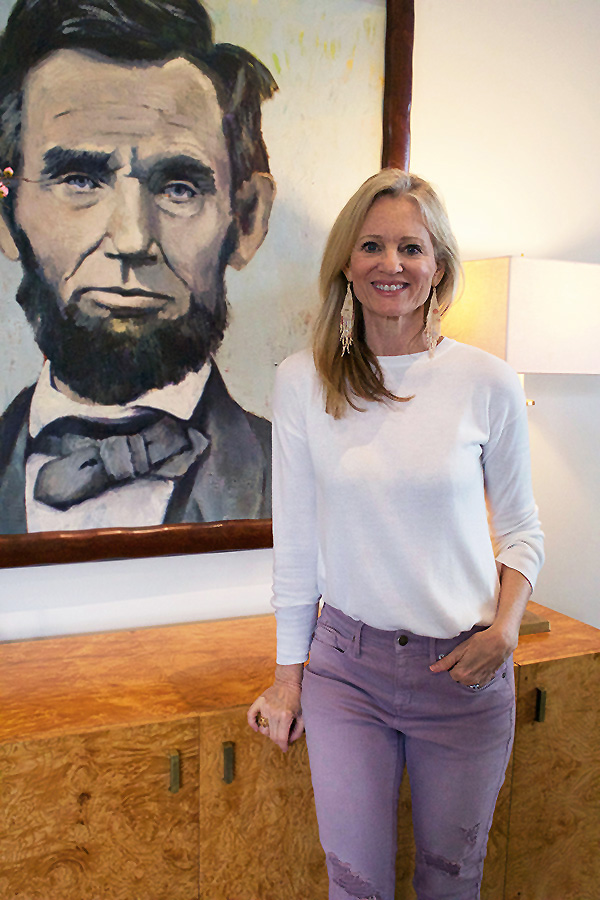 Brenda Bogart is a Dallas-based artist with a fascinating background. I had the opportunity to visit Brenda's home to interview her and learn more about her artwork recently, and I was beyond impressed. Brenda has worked multiple careers over the decades, ranging from operating a children's clothing business to working as an interior designer for decades before picking up a paintbrush in 2006. She is a testament that the artist inside doesn't just fizzle out because you may be working in another profession but simply re-emerges in your life when the time is right. I had the opportunity to chat with Brenda Bogart on this particular topic and more as she welcomed me into her stunning home for this video interview. (You can watch the video at the end of this post.)
Brenda Bogart's Artwork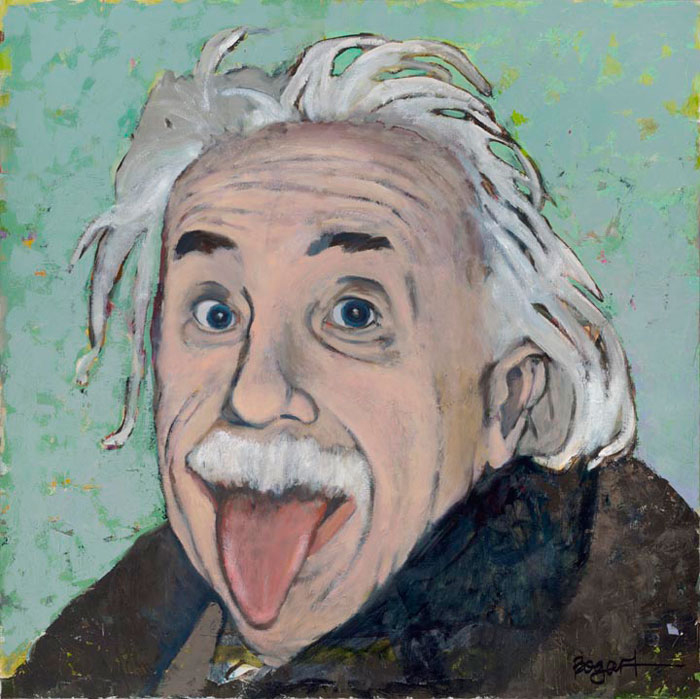 "Big Al," Oil on canvas, Brenda Bogart.
Brenda Bogart, collage (2013).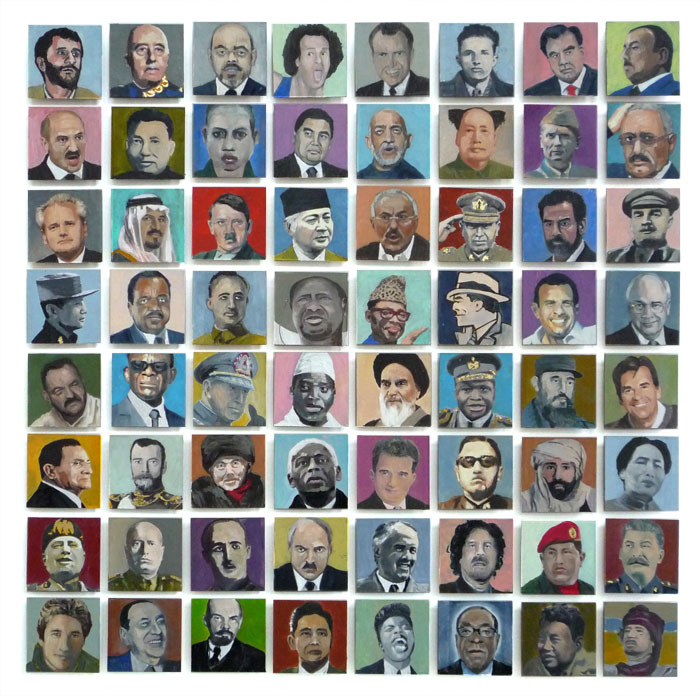 "Dictators and other dicks" series. (Discussed in our video interview!)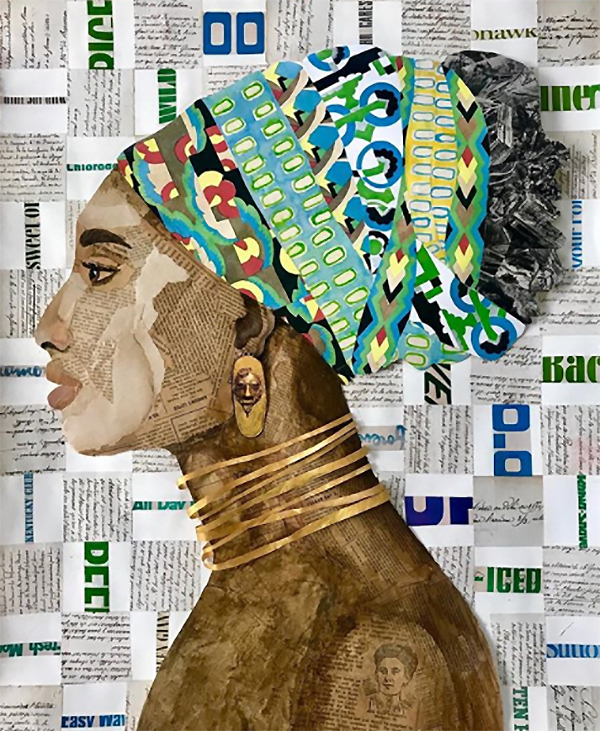 From the "Peace," "Patience," "Kindness" collage trio, Brenda Bogart.
Brenda Bogart's art forms include painting and collage primarily, which she executes with great creativity and precision. You'll find that she does not shy away from controversial or political topics but rather tackles these difficult topics through her own creative perspective. Brenda Bogart has featured subject matters ranging from politics to current events and even history throughout her art career. My favorite works of Brenda's are her collages which contain so many layers within the created image.
Brenda Bogart's newly constructed home
A contemporary masterpiece
After watching my video interview with Brenda, I'm sure you'll be convinced that Brenda's home is just as interesting as her artwork. Brenda worked with seasoned architect Bentley Tibbs to convert her newly constructed home into a contemporary masterpiece. Tibbs' attention to detail is evident throughout Brenda's home, with architectural gems featured in each homeroom. Brenda's background in interior design takes her home to the next level with her curated selection of art and sculptures around the home. Look closely at the video to catch all of the amazing design features. I absolutely love how Brenda installed a sculpture on her oversized kitchen island; such a nice design surprise that I don't typically see!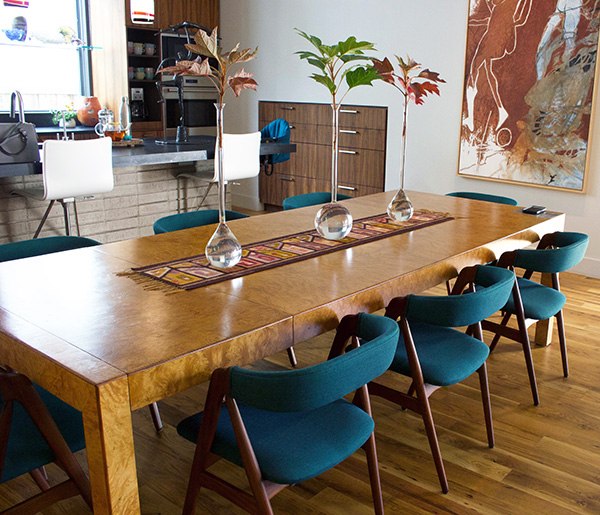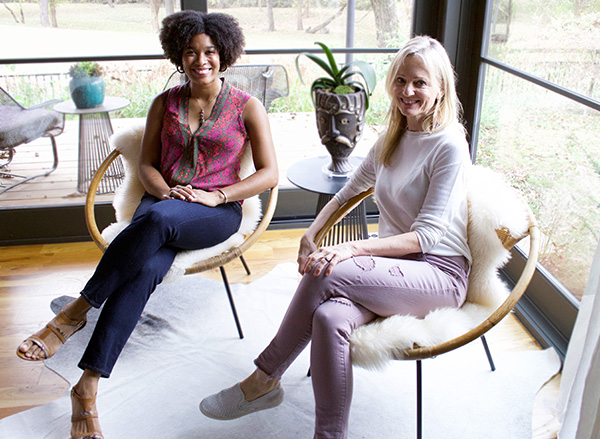 Visiting the home of Brenda Bogart.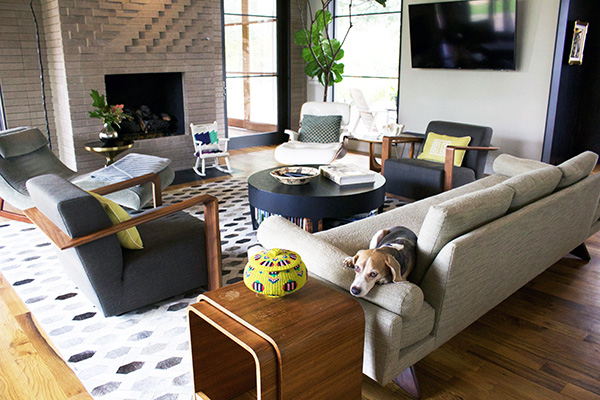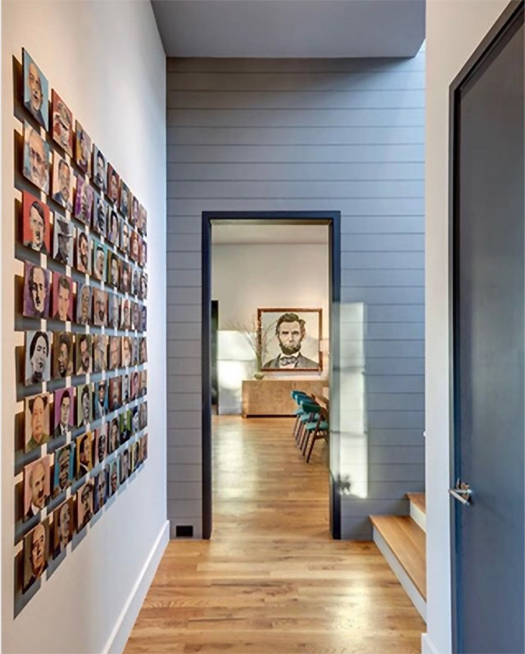 It was truly an honor to interview Brenda Bogart and tour her newly renovated home for this project. I was incredibly encouraged to hear Brenda share her life story about starting her career as an artist later in life. If anyone out there is looking for encouragement to resume their artistry seriously, let Brenda Bogart's story be an encouragement to you. She has built a thriving career as an artist after working in 2 other careers while pushing the envelope with innovative ideas. Brenda Bogart is certainly an artist worthy of our Artist Spotlight. You can visit the Blue Print Store in Dallas (exclusively) to purchase an original Brenda Bogart piece to add to your art collection.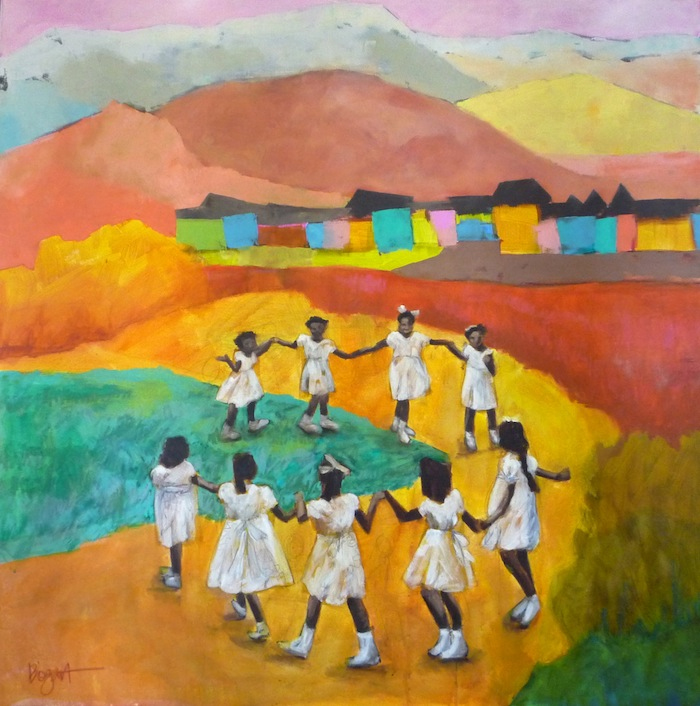 "Ring around the Rosie," Oil on canvas, Brenda Bogart.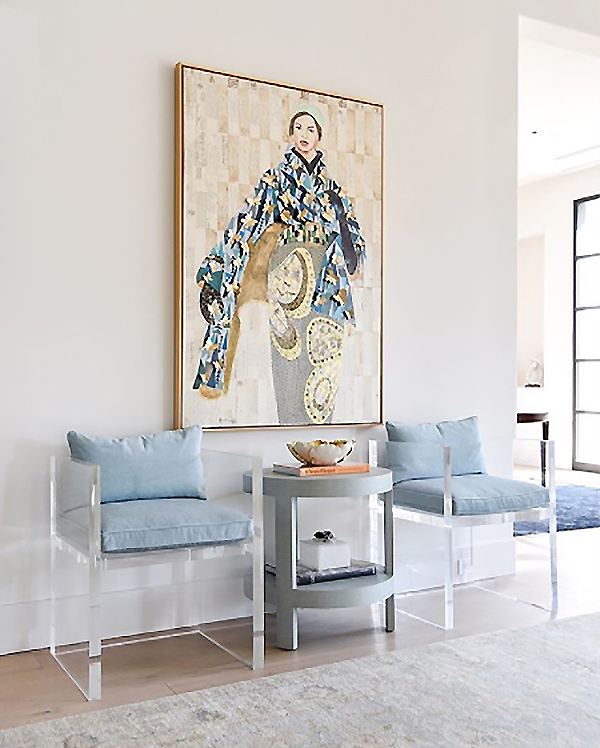 "
Brenda Bogart collage art on display – from the Blue Print Store.
To keep up with Brenda Bogart's latest artwork and upcoming events, follow her on Instagram. Also, be sure to stay up to date on Blue Print Store's art shows for an opportunity to catch Brenda Bogart's artwork in person. You can learn more about the BluePrint Store here, where I tour the store for myself. I hope you enjoy Brenda Bogart's artwork as much as I do! Watch our video interview and home tour below:
For more artist interviews, browse the Interiors by Jacquin "Artist Spotlight" series!