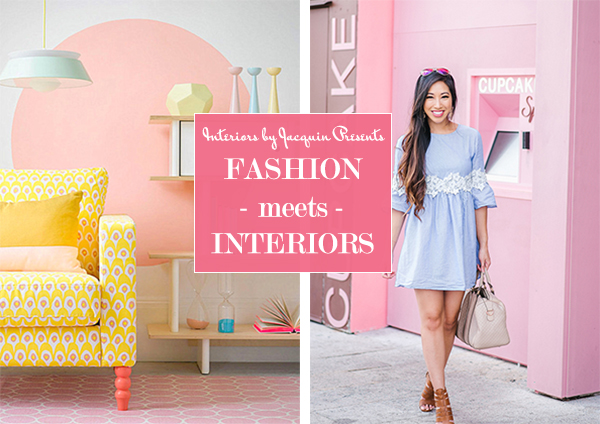 It may be cold and icy outside, but I have a warm and sunny Fashion meets Interiors feature for you today! Today style blogger Lan Vo of The Lan Line dazzles us with a chic, pastel-inspired outfit & photoshoot based on the vibrant interior design shown below. I really love how it all came together! Read on as style blogger Lan shares her inspiration behind this fabulous outfit:
Hey Y'all! My name is Lan Vo and I am so excited to be featured on Jacquin's blog series! I am the creative director of the fashion and lifestyle blog, The Lan Line, where I display my versatile style and lover-of-life attitude!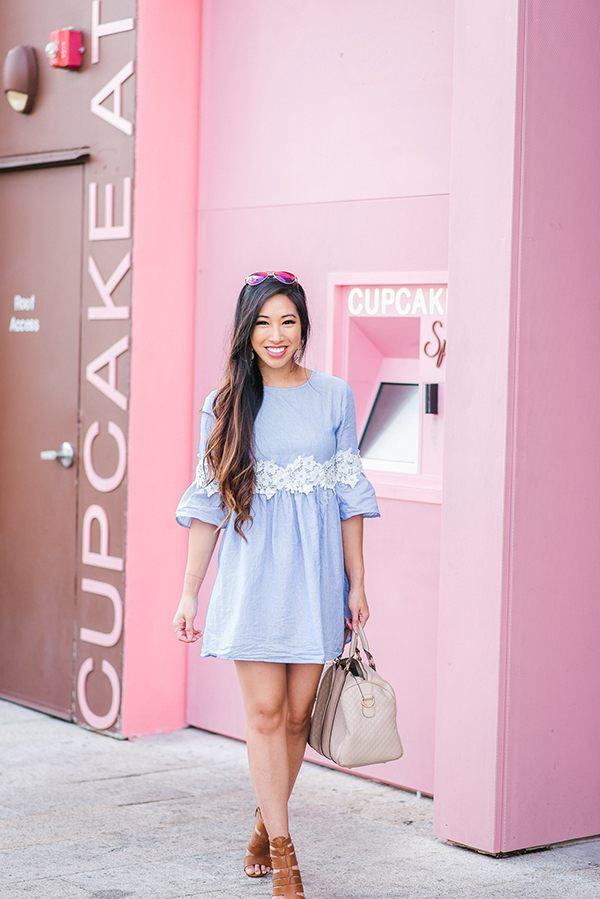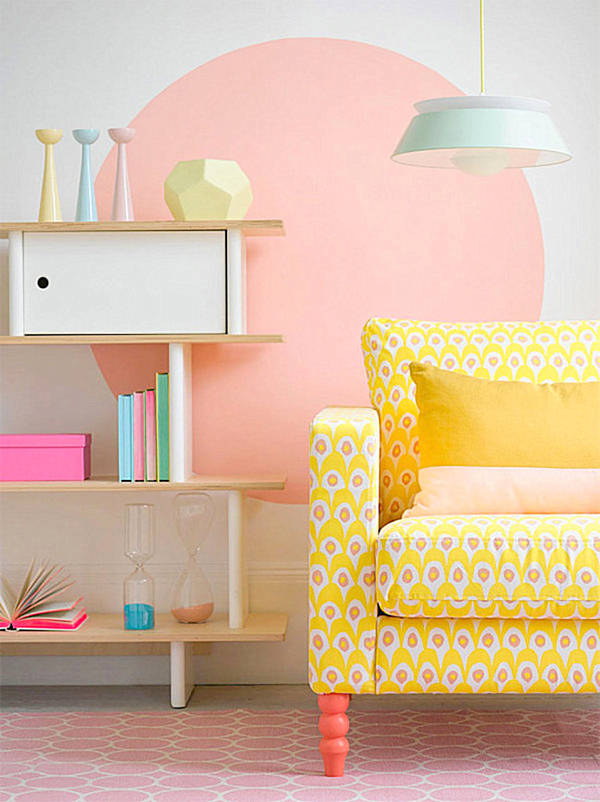 The space I chose is full of pastels and fun colors! Although it is winter, and these colors don't really go with the season, I still was drawn to the room and how fun it would be to be in it.
I've chosen this room because I felt that it matched my bubbly personality. Pastels in interiors are not very common and that is why I love this space. I love trying styles that are not common and going out of my comfort zone.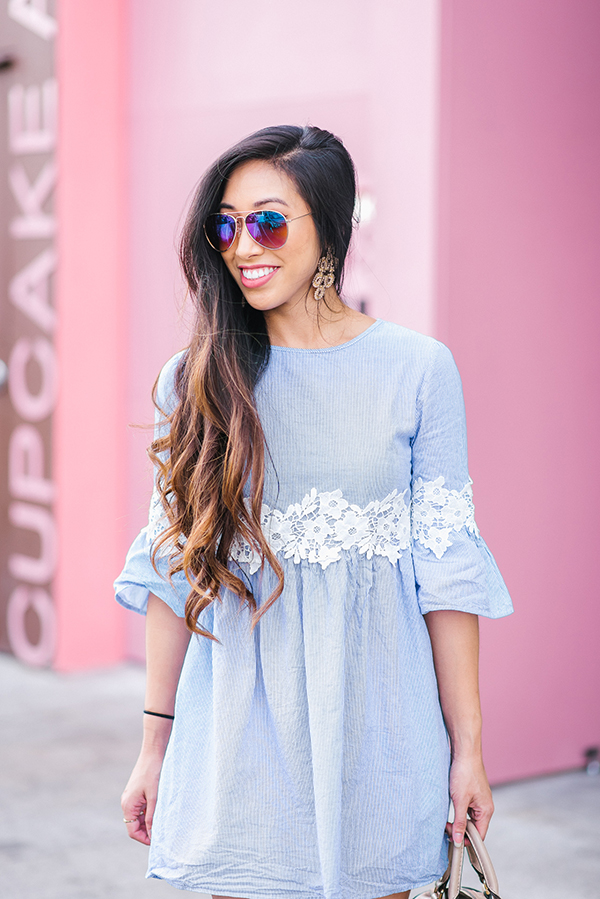 When I looked at the interior design inspiration, the room reminded me of this particular dress' fun floral embroidered details. Additionally, the dress' shade of blue complemented the room perfectly! I also love the yellow couch and how it adds a pop of color and pattern to the room without overdoing it. It's so smooth, yet edgy and that's how I feel about my dress and the details of it.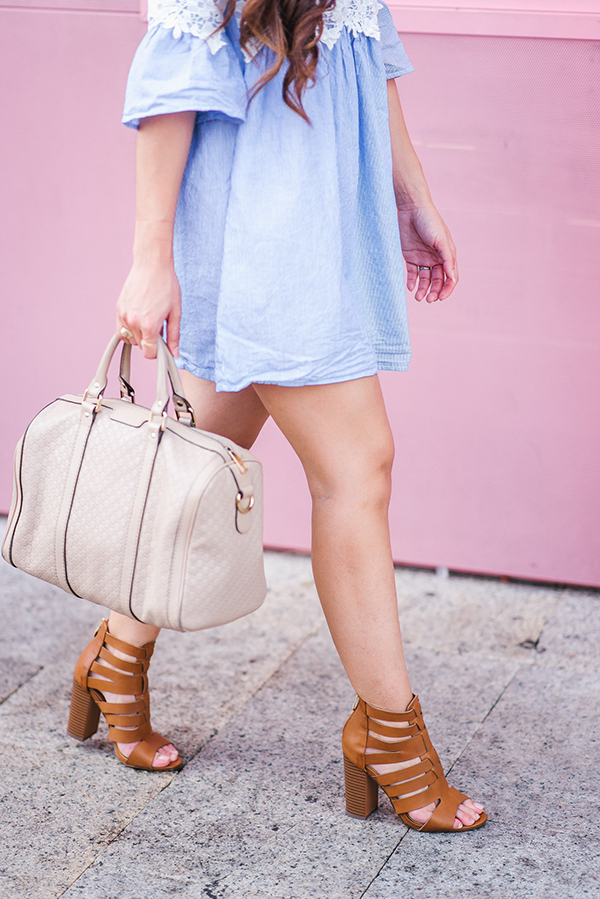 Of course blush is a perfect pastel shade that can be worn in any season, so naturally I had to add it to my ensemble. I wore my blush statement earrings to accent the pastel blue tones. I think the simplicity in my combination of pastels, makes a big impact in the overall appearance itself, just as pastels do in an interior space.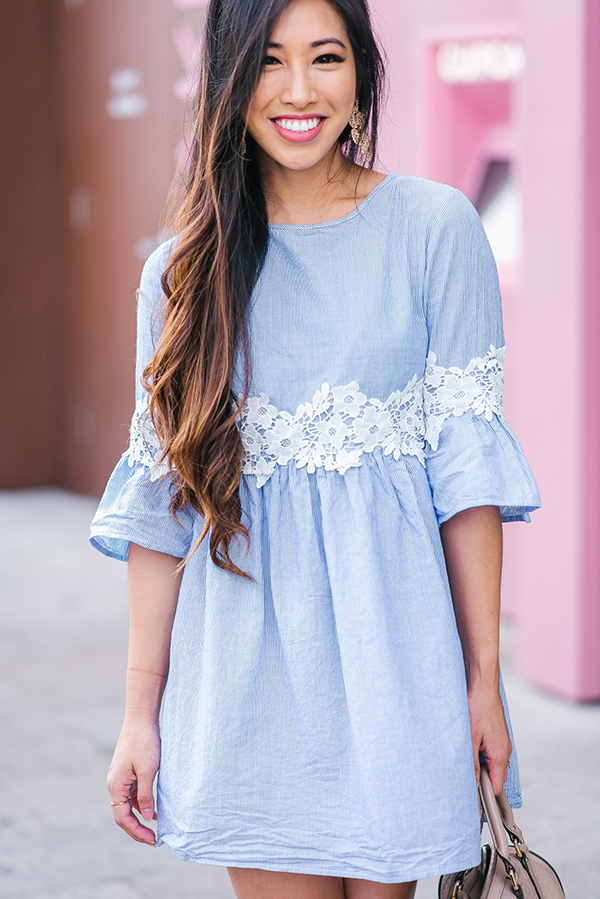 SHOP THE LOOK: