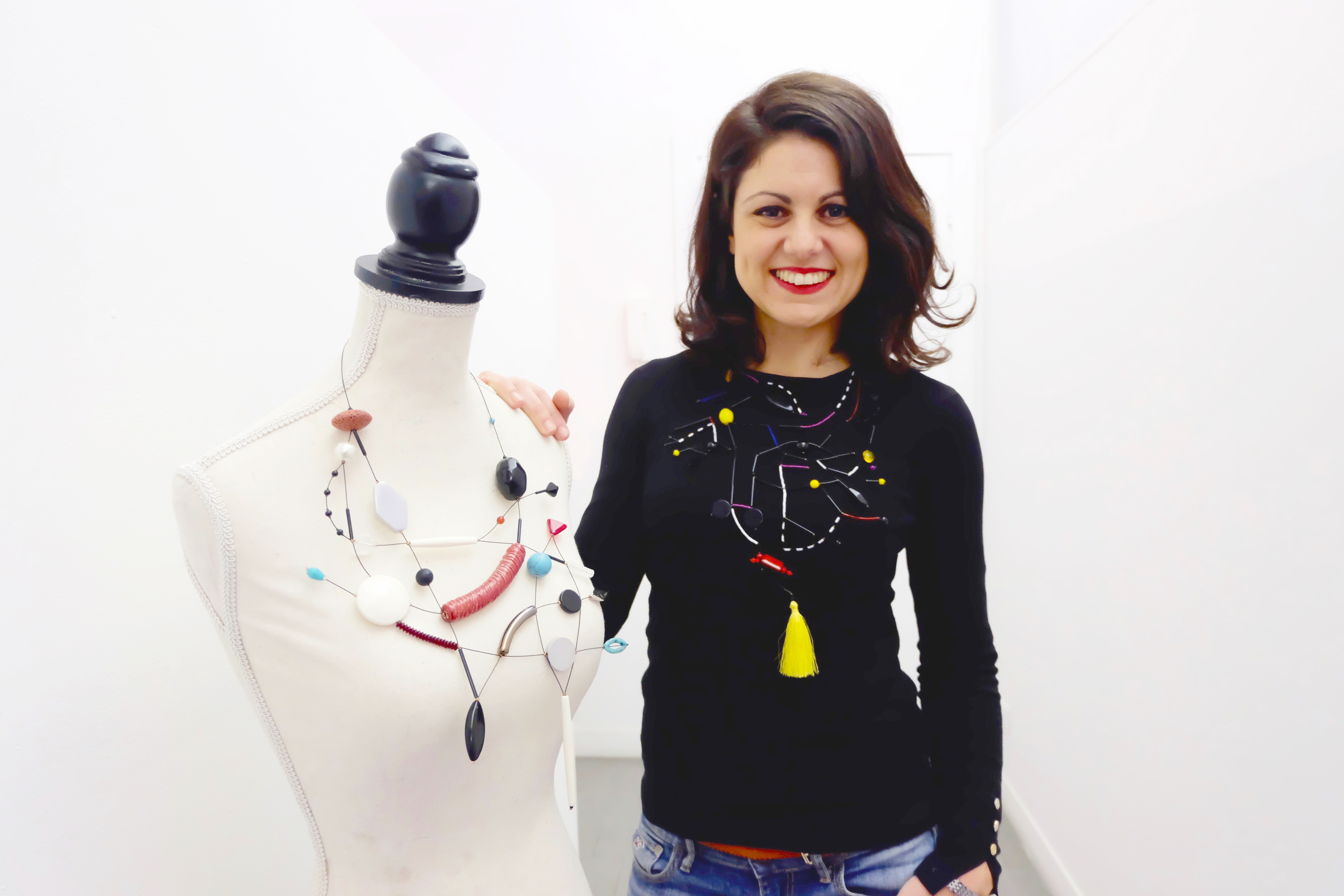 Today we head to Milan, Italy to interview artist & designer Lora Nikolova about her uniquely abstract jewelry collections. Lora is a fine art jewelry designer who creates exquisite works of wearable art like nothing you have ever seen before. Each piece is inspired by abstract design, found objects, and bold colors. Lora's goal is to inspire women to adorn themselves with bold works of art as a way to stand out and express themselves with jewelry. Read on to see our interview with this innovative European designer.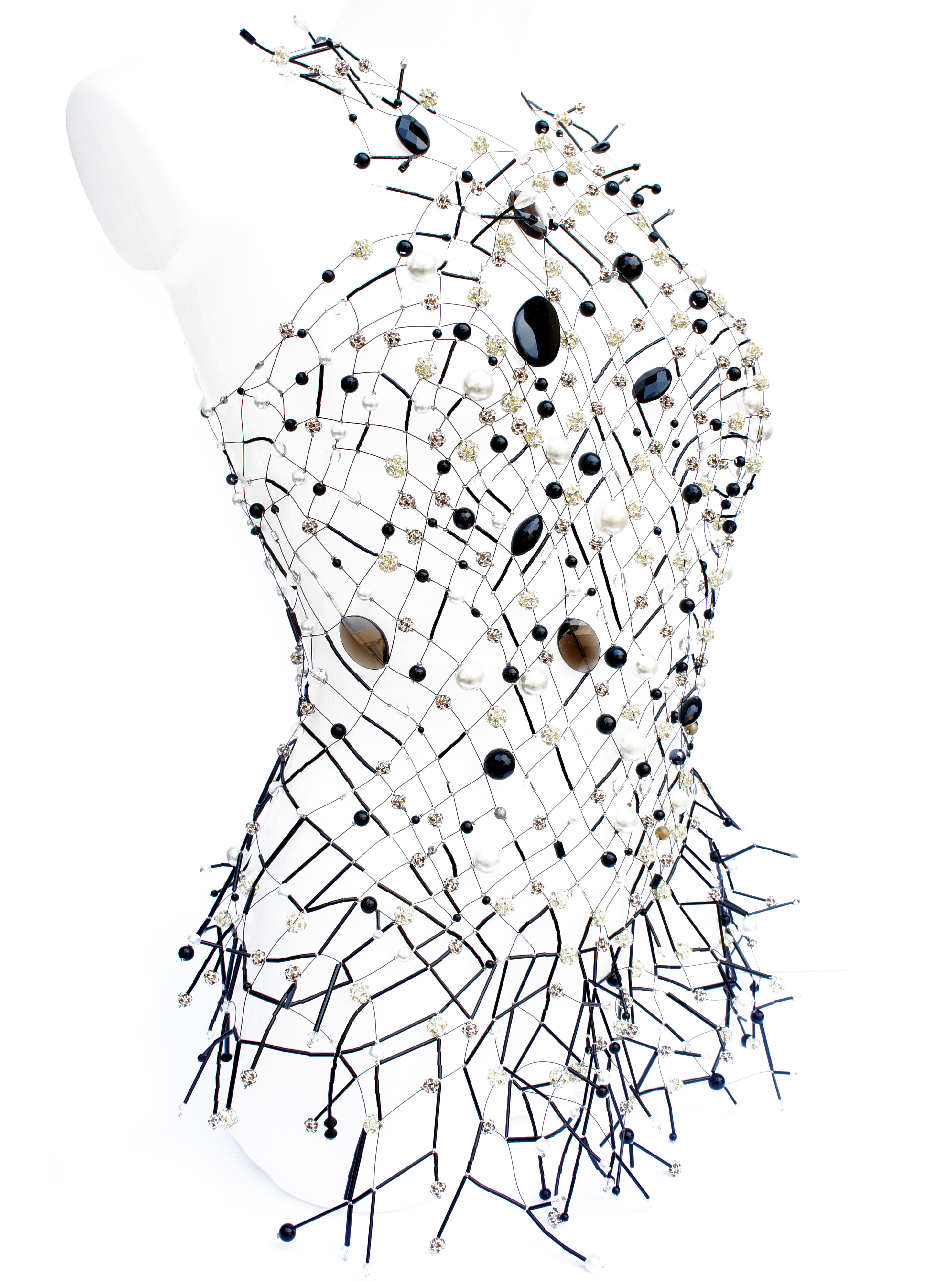 Jacquin: You have had such an interesting career Lora! From beginning in theater & film set design during your studies, how did you get started in fine-art jewelry design?
Lora: Since my early childhood I started experimenting with polymer clay (fimo) creating different kinds of forms and shapes, as well as brooches and beads for necklaces. As a child, I had a special interest and need to interact with arts and crafts in general. This led me to study textile design at the School of Applied Arts. I had the opportunity to develop my sense of color and drawing skills, as well as deepen my art history knowledge. I also had the chance to study set design at the National Academy of Arts Sofia in Bulgaria, where I earned a master's degree in set design for cinema and television in the National Academy of Arts Brera in Milan. I acquired many new artistic skills there, all of which helped me to develop my own abstract style.
Throughout my school studies at the Academy, along with various work experiences in set & costume design, fashion, and photography, I was always tempted and inspired to create imaginative jewelry. When seeing a woman wearing an ordinary necklace, I often imagined what it would be like to re-create their necklace and transform it into a crazy and abstract piece of jewelry; something beyond the boundaries of the normal, like a work of art to be worn.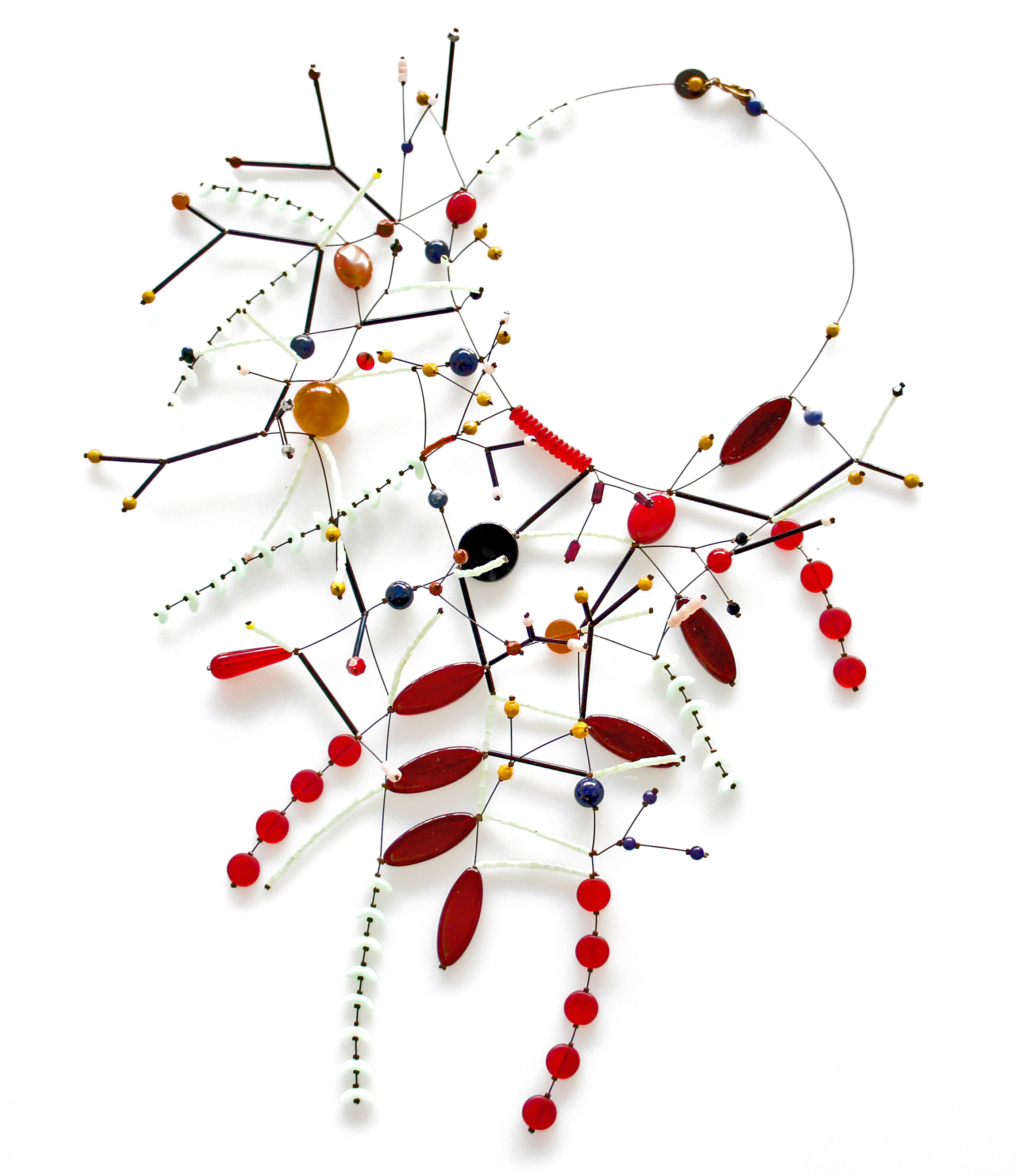 Jacquin: What is it about creating jewelry that you connected with?
Lora: Jewelry making combined many of my artistic interests and studies – mixing colors and patterns, applying my drawing skills, paper creativity, decoration, and fine art. This artistic heritage helped me create my own abstract style. In a way, I apply this style on the body which literally becomes a "set" (a scene) where I have the ability to create the design for an abstract screenplay, a composition which tells a story through colors and forms. Eventually it transforms into a wearable art object. The jewelry I design and make is the most significant way to give expression to my creativity, which comes from within.
Jacquin: How has your experience been as a woman entrepreneur building your creative business? What or who has been most helpful to you during your journey as an artist entrepreneur?
Lora: Being a woman entrepreneur is not an easy job actually, I admit that I have not yet built my business completely but continue building it slowly day by day. Entrepreneurship is a hard and creative process which has to be nourished daily with experimentation, and by actively utilizing different strategies. As an entrepreneur there is no recipe or manual, so you have to think outside of the box. Every small business and growing brand has to find its own way in order to become bigger. Sometimes it's also a question of luck, to be in the right place and with the right people, and of course investing is fundamental. I am grateful to my parents for encouraging me to study arts and also to my partner who is one of the people who has helped me develop my own brand.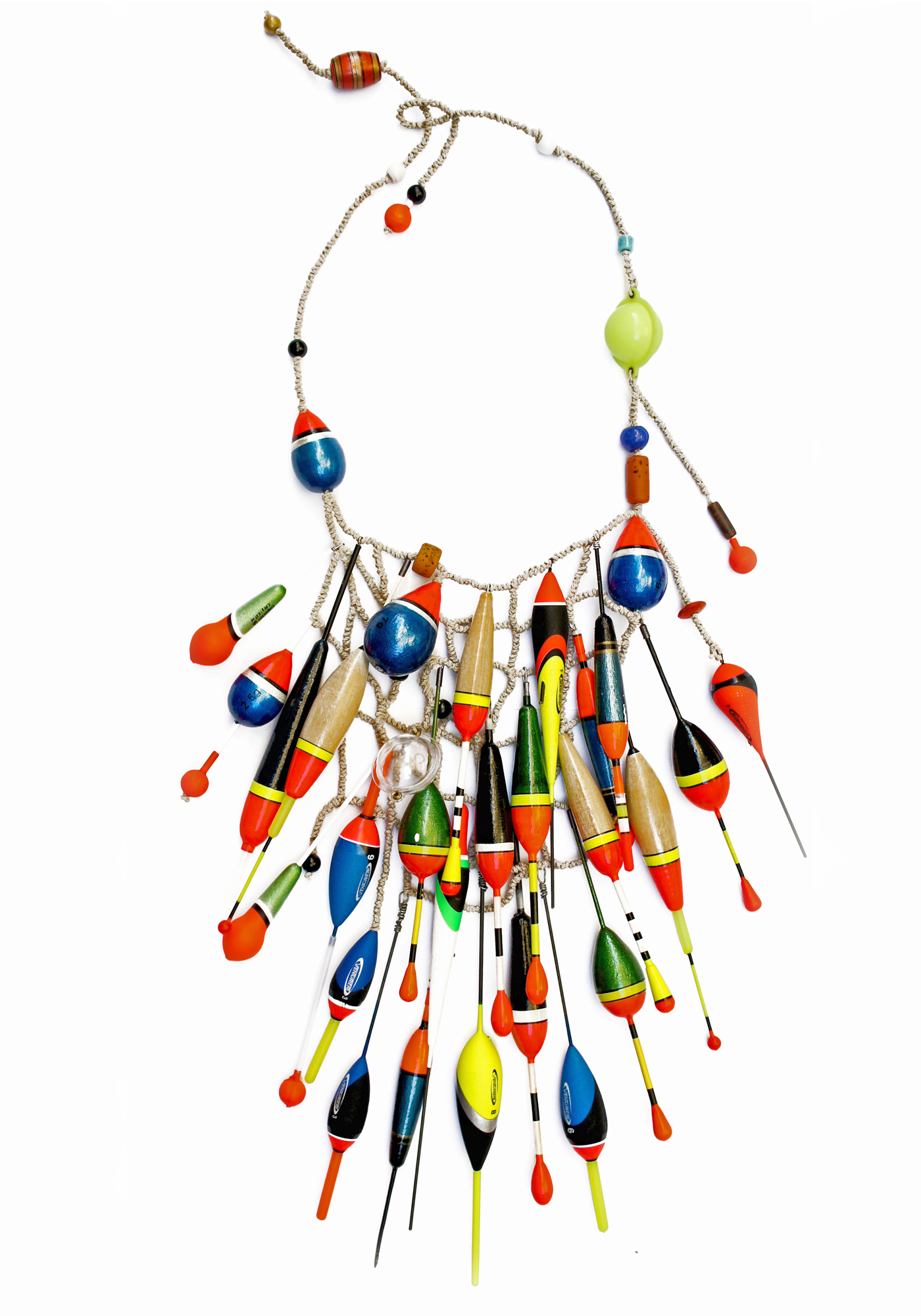 Jacquin: How do you go about creating your jewelry designs? Do you sketch out your designs in advance, or do you work out the design as you go and simply begin creating?
Lora: Most of the time I sketch my designs, as it helps me to project and visualize my idea of composition – like the balance of volumes and colors. But I admit that sometimes I prefer to design as I create. When I take this more spontaneous approach I like to use white cardboard and place all of my materials on this neutral surface, then try different combinations of my multi-colored materials to create a new piece, without copying it from a sketch. Most of the time this spontaneous artistic appraoch gives the best results and proves to be more authentic.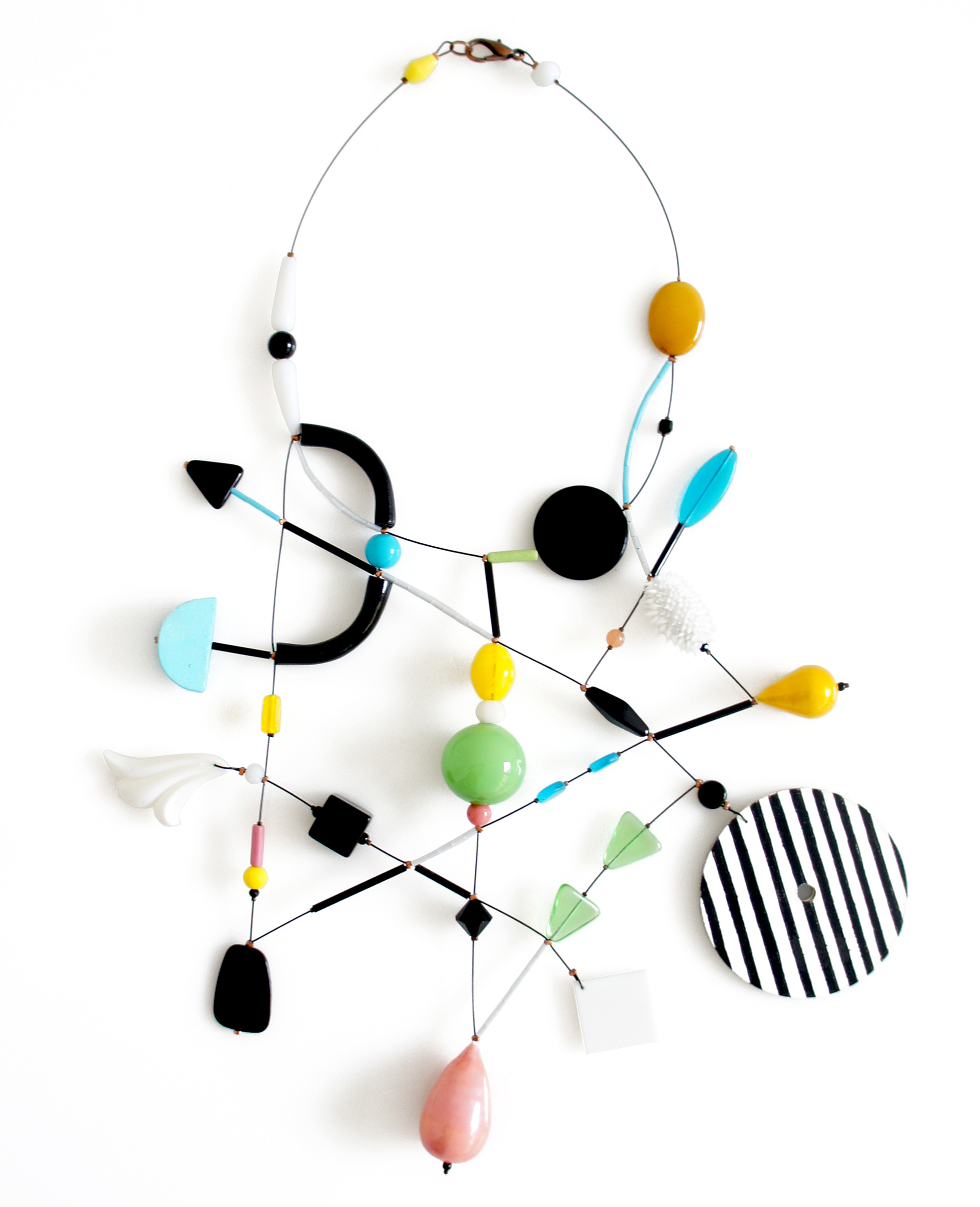 Jacquin: What has been your favorite or most memorable creative collaboration you've worked on so far? Why was it your favorite?
Lora: One of my most creative collaborations thus far was with a fashion brand called Ultràchic a couple of years ago. I had the opportunity to invent a collection of paper jewelry (paper sculptures) following the story and moodboard of the colorful and witty patterns designed for their FW-2016 fashion collection. The collection was actually called "The Apartment" and it interpreted in a cute and ironic way patterns reflecting your home decor and all the things that you might find in your apartment. The jewelry collection I created consisted mainly of brooches, necklaces, and earrings all handmade and hand painted by me. I liked it because I had the opportunity to express myself thoroughly. All the pieces were entirely handmade by me and I totally absorbed the exciting mood of the collection, which was very satisfying.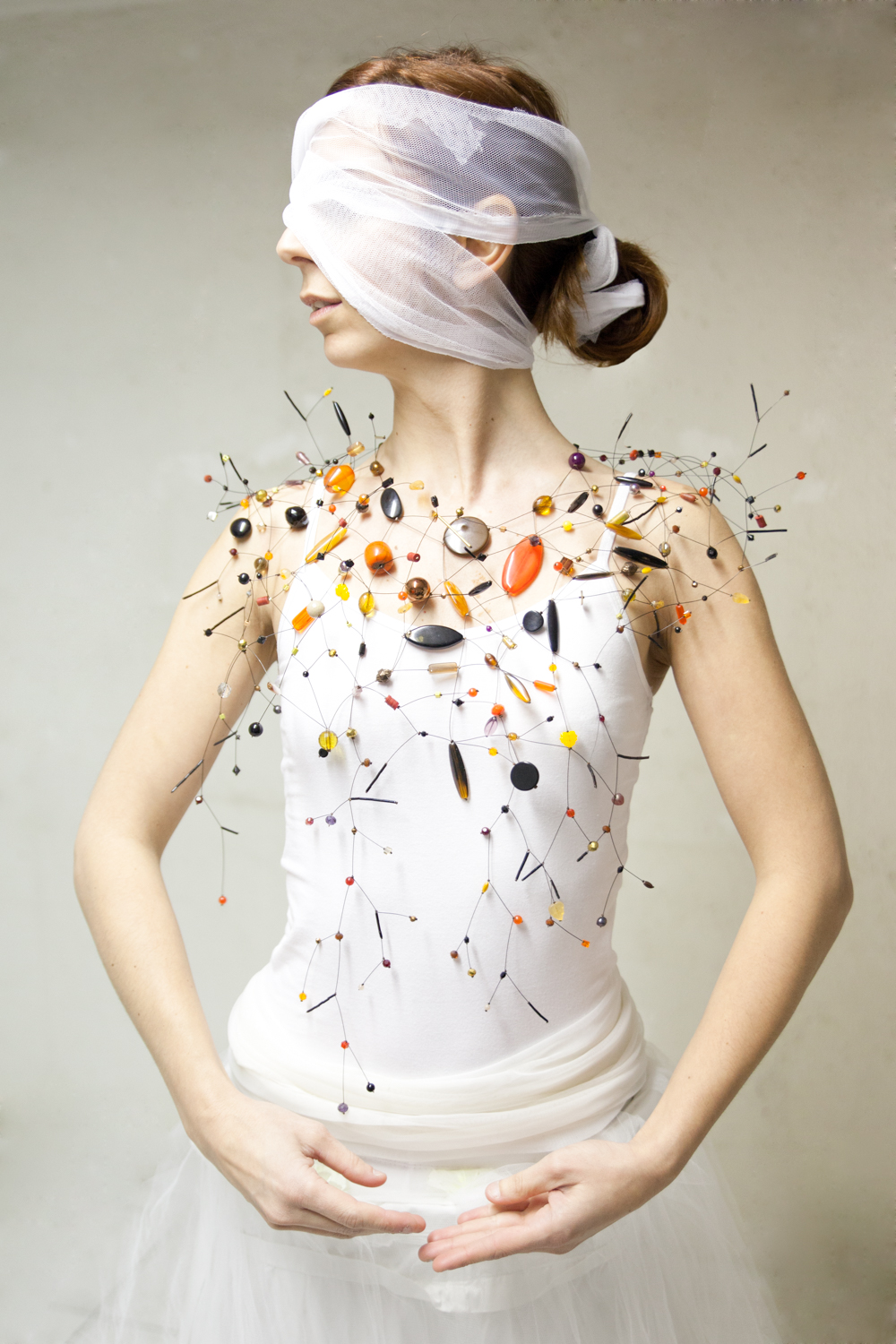 Jacquin: Now that you've made your home in Italy, where is your favorite place to go for home decor? for fashion?
Lora: I like exploring Cargo & HighTech in Piazza XXV Aprile in Milan – a really cool labyrinth store with everything from clothes to furniture, fragrances, and many household objects. Another one of my favorites in Milan for fashion is the concept store, Corso Como 10 – it also has a beautiful bookshop and gallery, as well as a top floor terrace with a fabulous view in the middle of Milan's skyscraper district. I also adore Antonio Marras's stylish showroom and store located in Via Cola di Rienzo in Milan.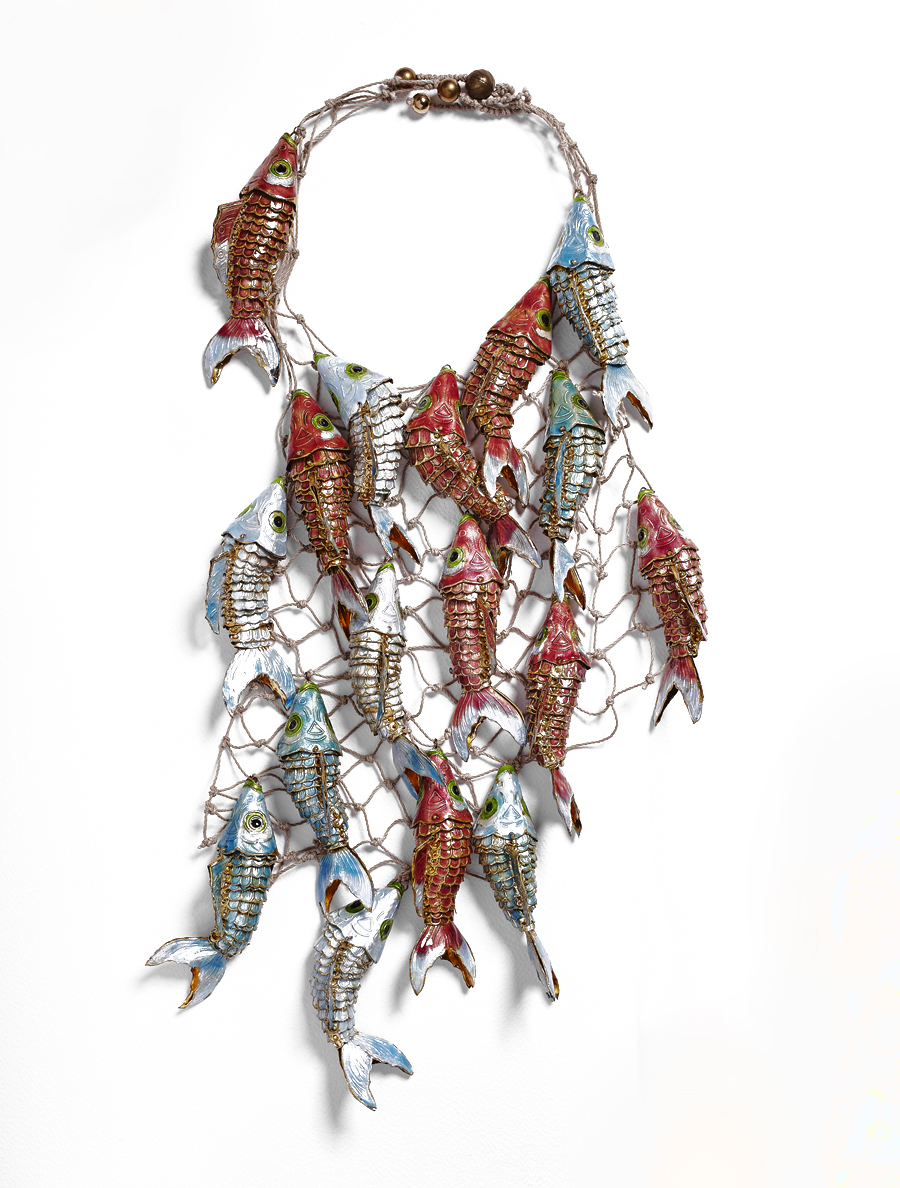 Jacquin: What is your favorite hobby when you aren't creating jewelry?
Lora: My favorite hobbies when I'm not creating jewelry are all the activities that precede the artistic process and expand my visual boundaries in order to create new things. One of which is going around fairs in search of new materials, traveling and visiting museums and exhibitions and getting inspired for new projects. I love taking pictures (ultimately with my phone), or if I do with my camera I love editing the pictures with photoshop. I like to play with photos, editing, and creating interesting effects and colors. I adore getting lost in Pinterest – it's a ocean of inspiration. One of my hobbies, for which unfortunately I don't have much time nowadays, is painting with acrylics. Eventually I hope that someday this activity will also have the possibility to become something more than a hobby.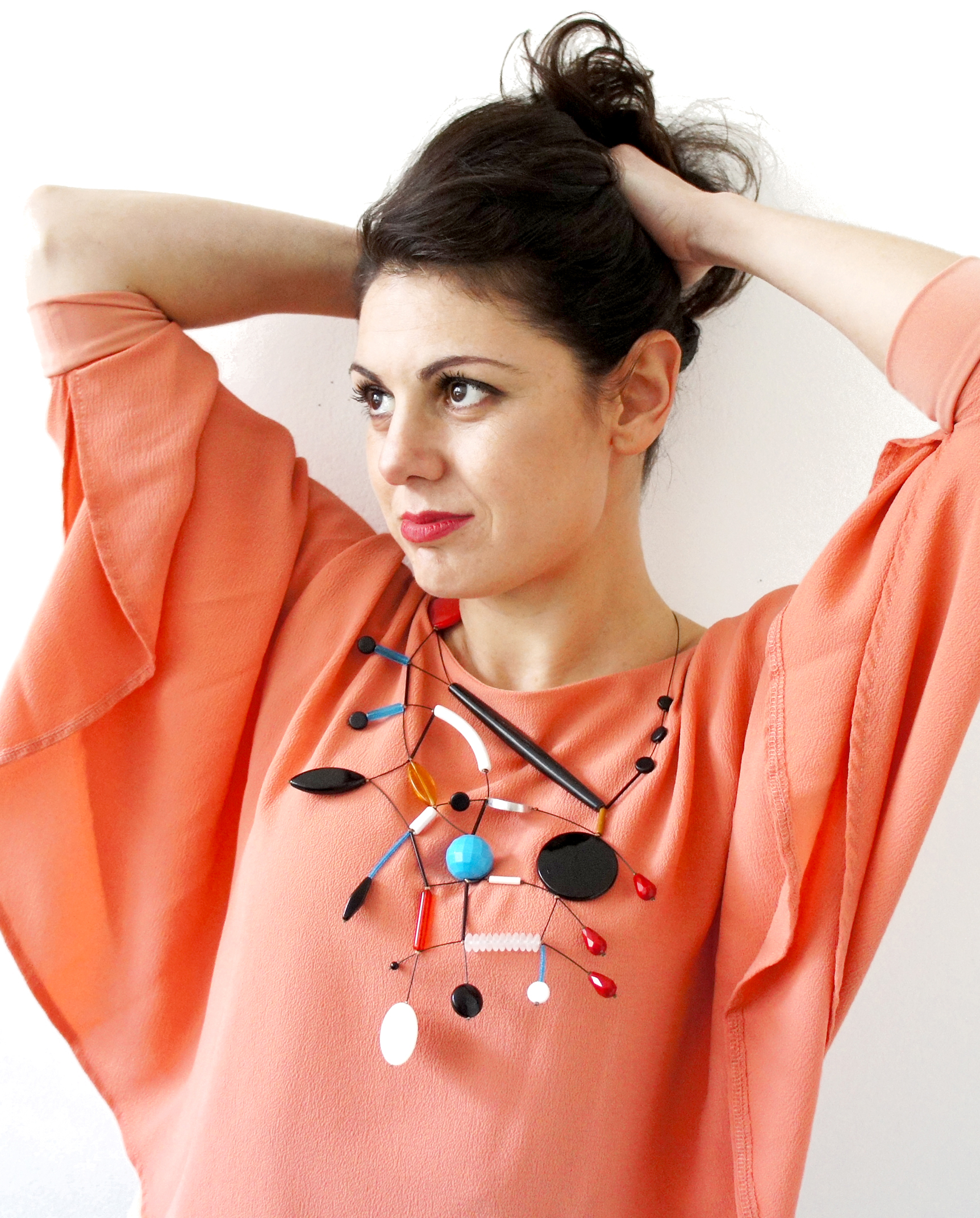 A special thank you to Lora Nikolova for taking the time for this exciting interview! I love the idea of wearable art and will be following the career of Lora to see what's next. Visit her website to stay up to date on her artwork & jewelry!