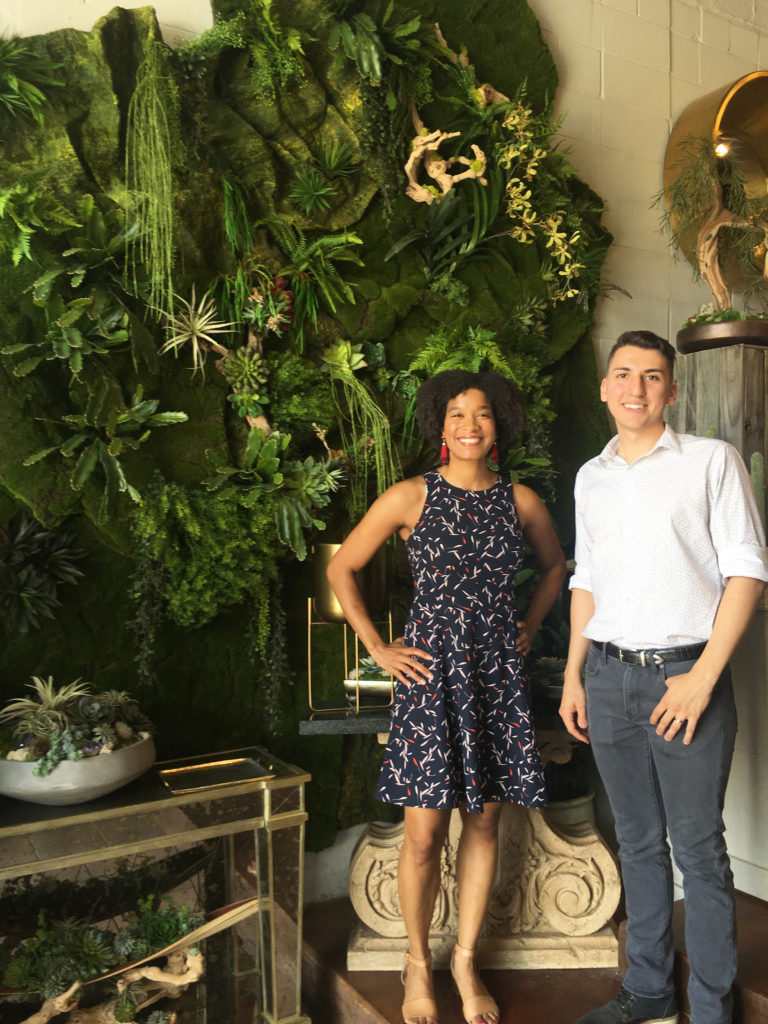 As a lover of plants, I know just how difficult it can be to keep certain varieties of plants alive, and I also know how disappointing it can be when it's time to throw away an intricate live floral or plant arrangement you've purchased that has come to the end of its lifespan. Luckily, there is a stylish solution for both of these problems! The solution is silk flowers & faux plant arrangements, and Robert Lawrence Designs is at the forefront of the industry.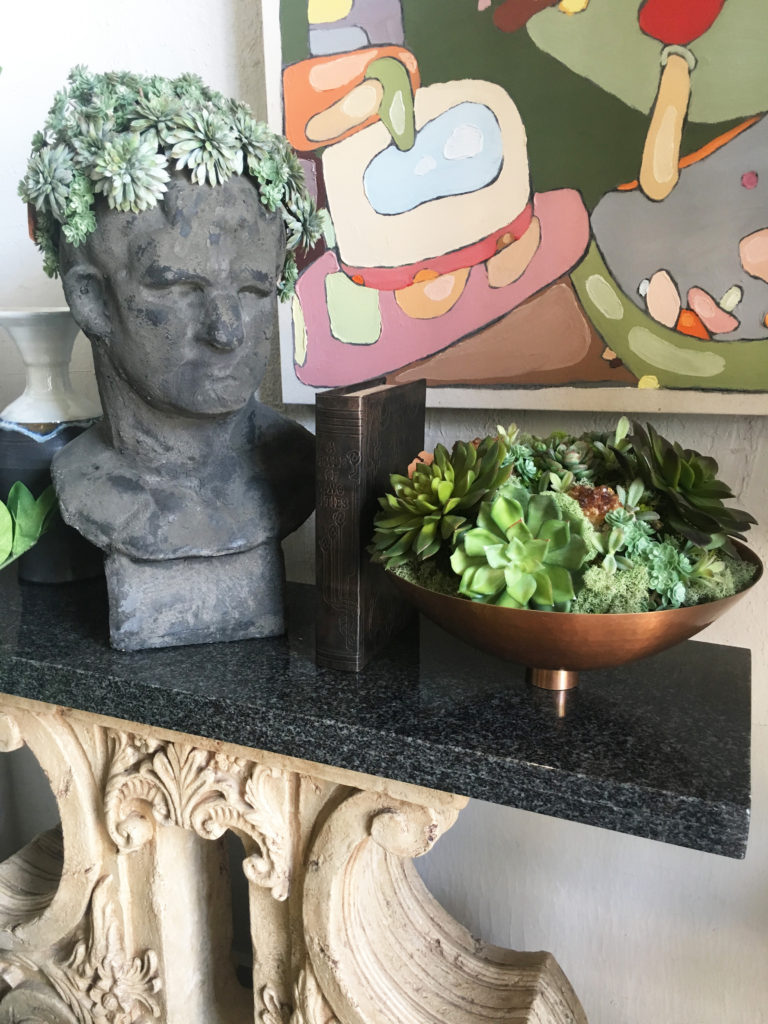 You may have noticed silk floral arrangements or faux trees while shopping at stores like HomeGoods, but the reality is the quality just isn't as life-like as those of us with an eye for design would prefer. I was incredibly impressed by how realistic Robert Lawrence Designs' floral arrangements looked! Their arrangements are fresh, chic, and will last forever. The perfect combination when investing in floral arrangements and house plants, especially when your arrangement happens to be more elaborate.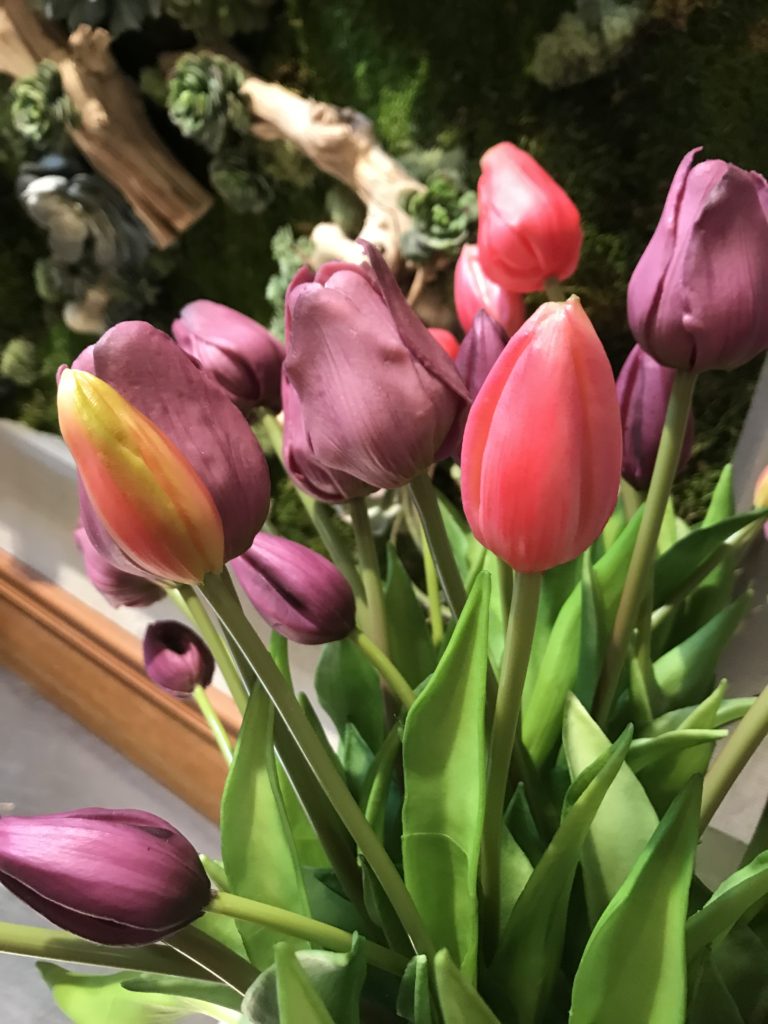 One surprising element at the Robert Lawrence Designs' studio is their rotating collection of fine art on display. They have created a curated showroom of their faux plants and arrangements, each complemented by colorful, contemporary art. Their unique approach of selling floral arrangements and plants alongside artwork, allow studio visitors to get a sense of what their plant creation could look like next to home decor and beautiful artwork. Not to mention it adds an enjoyable, experiential element to visiting their shop.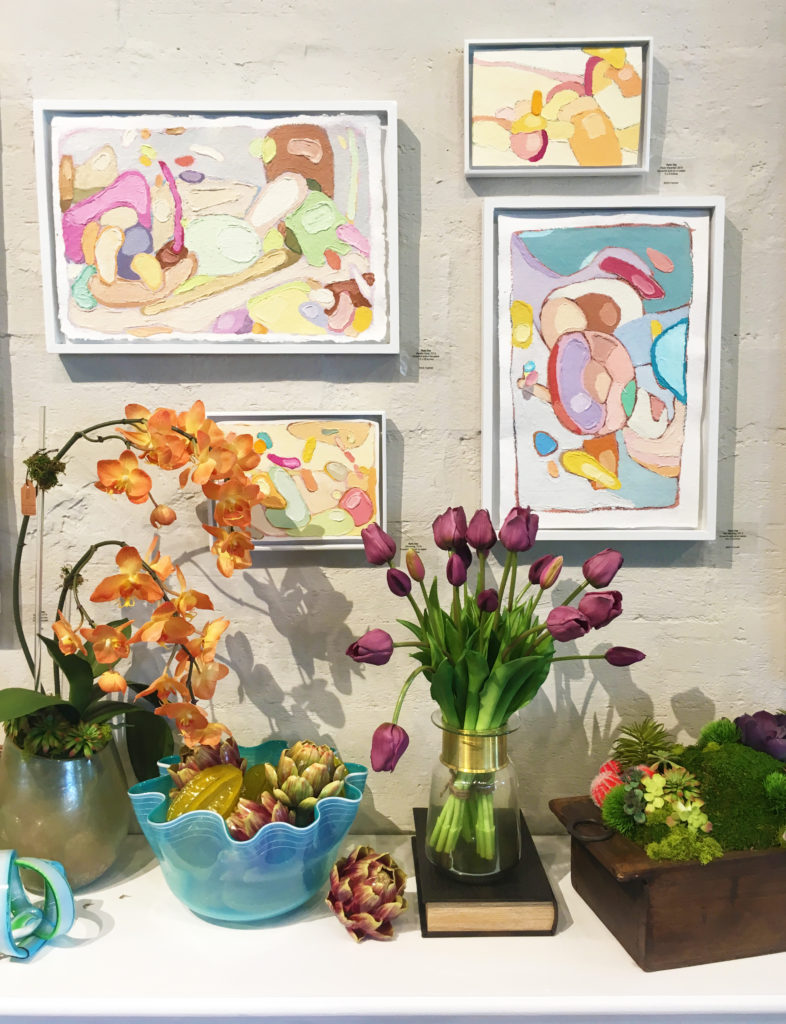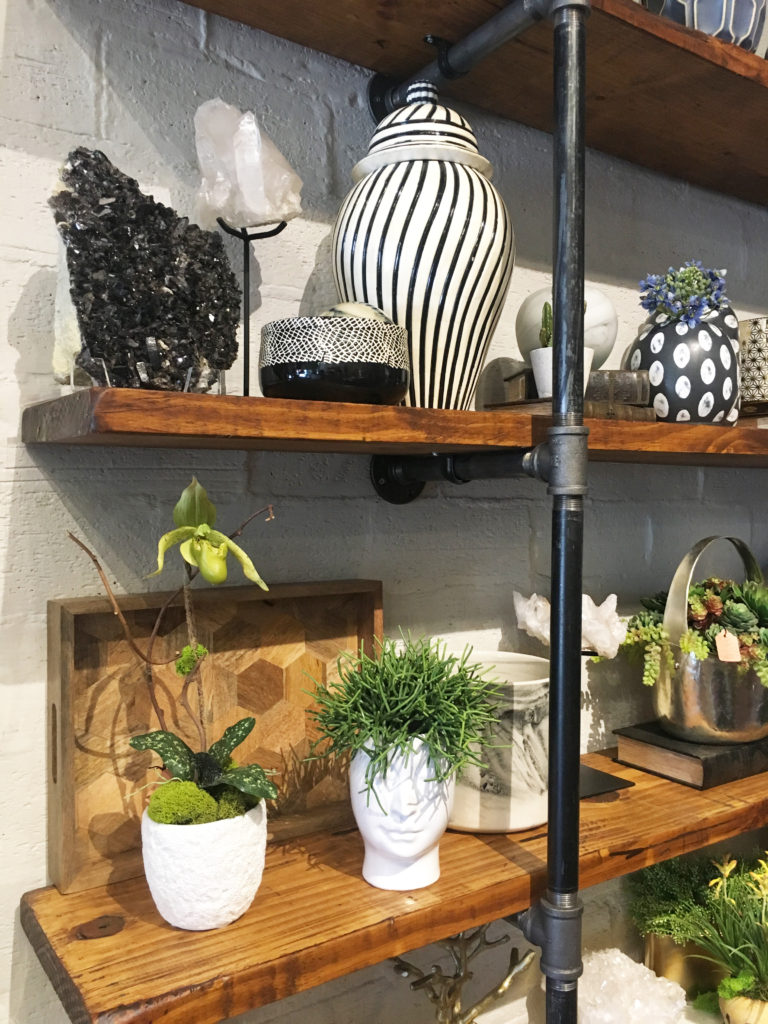 During my visit to Robert Lawrence Designs, I met Thomas Flynn who personally created my own custom arrangement using driftwood. He is incredibly talented and has a great aesthetic eye for creating timeless floral and plant designs. Here you can see him in the middle of the creative process constructing my original driftwood arrangement, which turned out beautifully. It was really exciting to see it come together!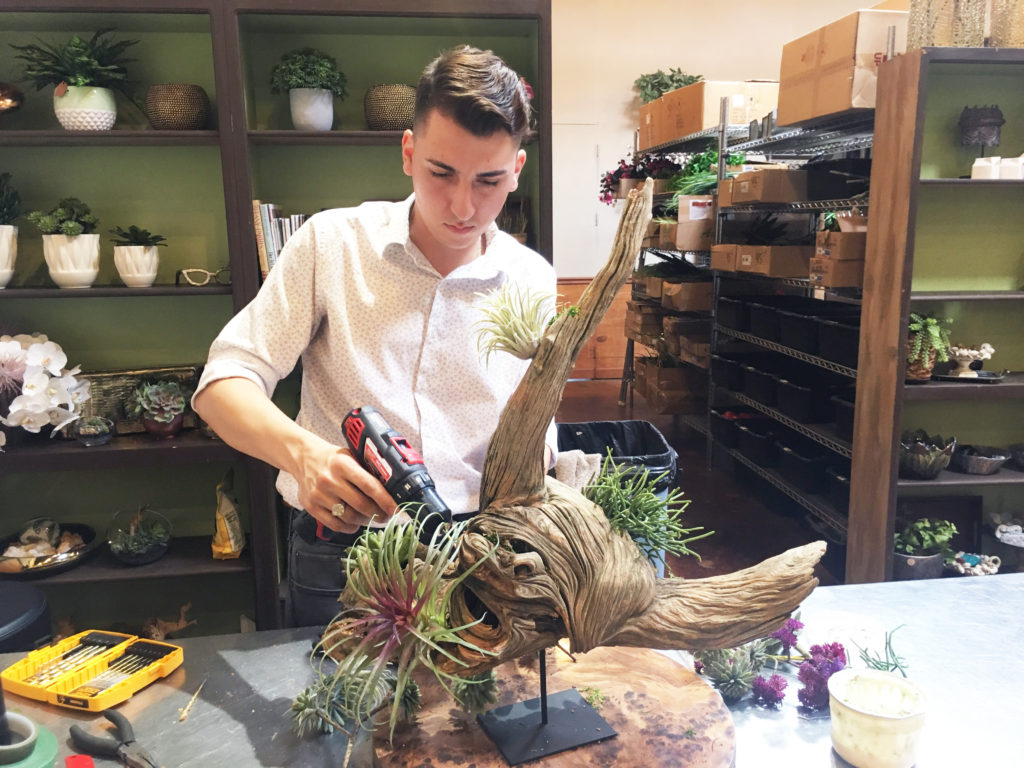 Thomas and I worked on the design for my plant arrangement together, and decided that driftwood would be a fresh and exciting element to work with on this project. I love that the finished product is truly a 360 degree design, that looks attractive and colorful from every angle. You can see the finished arrangement below. I am thrilled with how it turned out, and as mentioned before, it will last forever! I LOVE, LOVE, LOVE my new faux plant arrangement!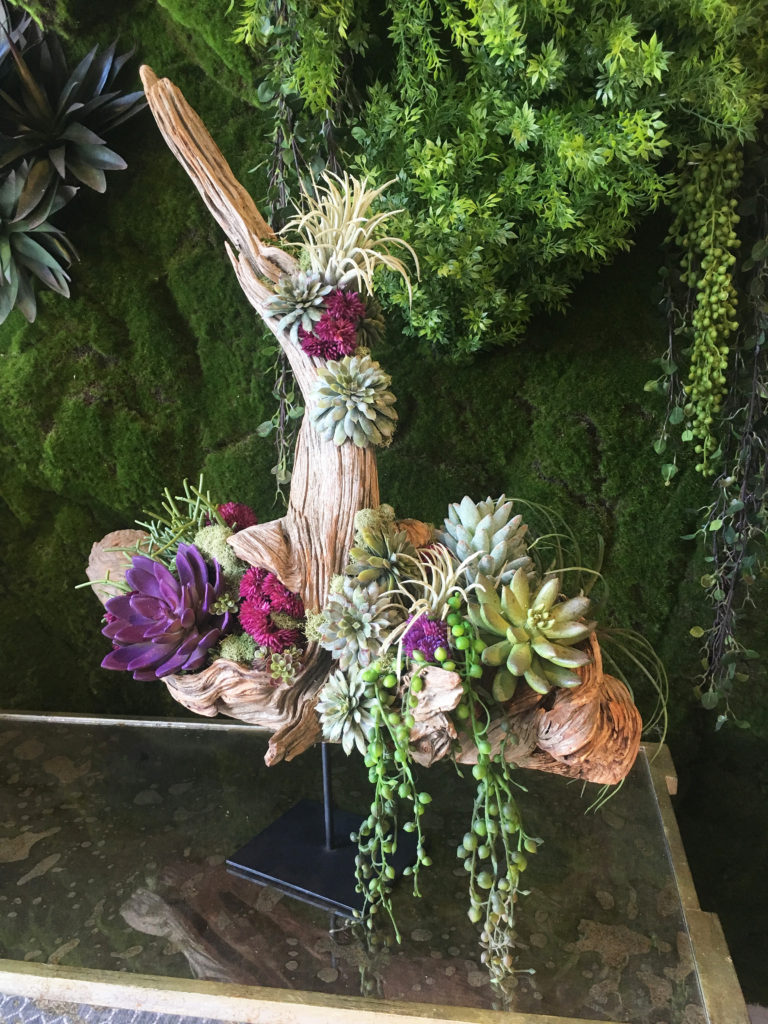 Robert Lawrence Design's creations have been showcased in homes across the United States. Here are some of their arrangements and faux trees in luxurious interior settings. All of Thomas Lawrence Designs' pieces have found great homes!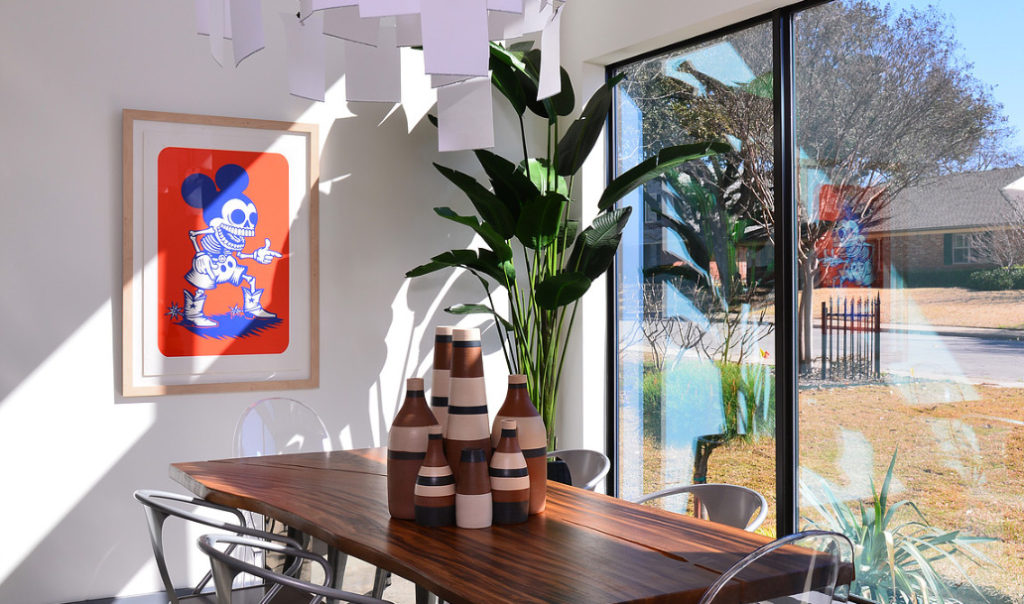 Robert Lawrence Designs is located in the Dallas Design District, providing their floral and plant design services to customers across the United States. Be sure to reach out to Robert Lawrence Designs when you next need a special floral arrangement, or perhaps are looking to add a large-scale potted tree or even a green wall to your space. They will meet your needs with style and creativity. Special thanks to Thomas Flynn for working with me to create a beautiful and original plant arrangement. (Robert Lawrence Designs: 214-748-2222)
Watch our video with Robert Lawrence Designs below:
Photography & Videography: Julianna Carl // Video editing: Nikhil Clayton
Follow Interiors by Jacquin on social media: Twitter and Instagram