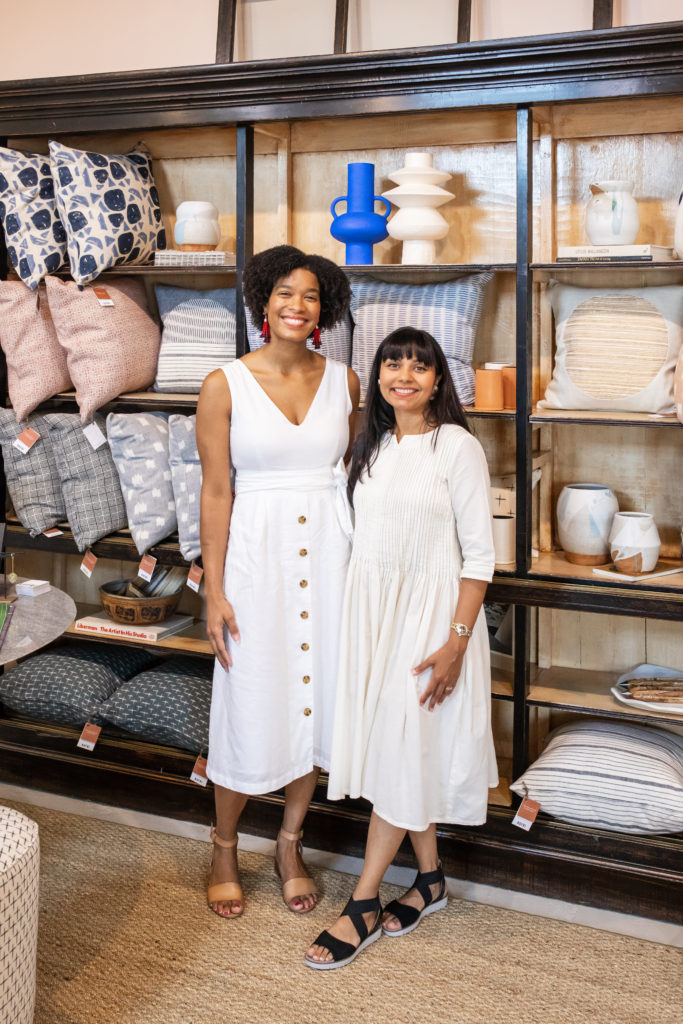 Attention textile lovers! KUFRI, the impressive handwoven textile company based in Dallas has opened its flagship showroom and weaving studio. KUFRI textiles is owned by Mili Suleman, a friend and design industry creative who was featured on the blog last year. If you missed her previous home tour and Designer Spotlight segment, you can check it out here. When you visit the KUFRI showroom you'll get to see and feel her fabulous handwoven textiles, in addition to browsing their new wallpaper collection and more.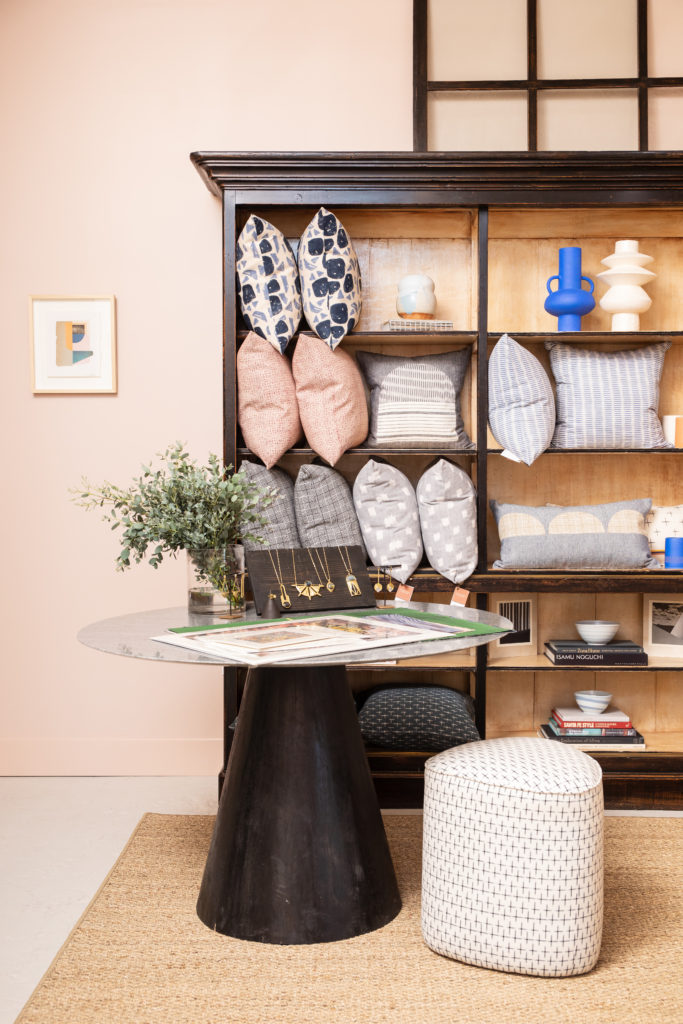 KUFRI offers a collection of brightly colored textiles in addition to a range of more neutral textile designs to accommodate all of your design needs. You can take a look at her collection of neutral colored textiles further in this blog post. KUFRI also sells stunning ceramic vases, which is one of her newest showroom additions. I really love the flow of the showroom layout and how nicely everything is curated. Definitely a lot of design inspiration here!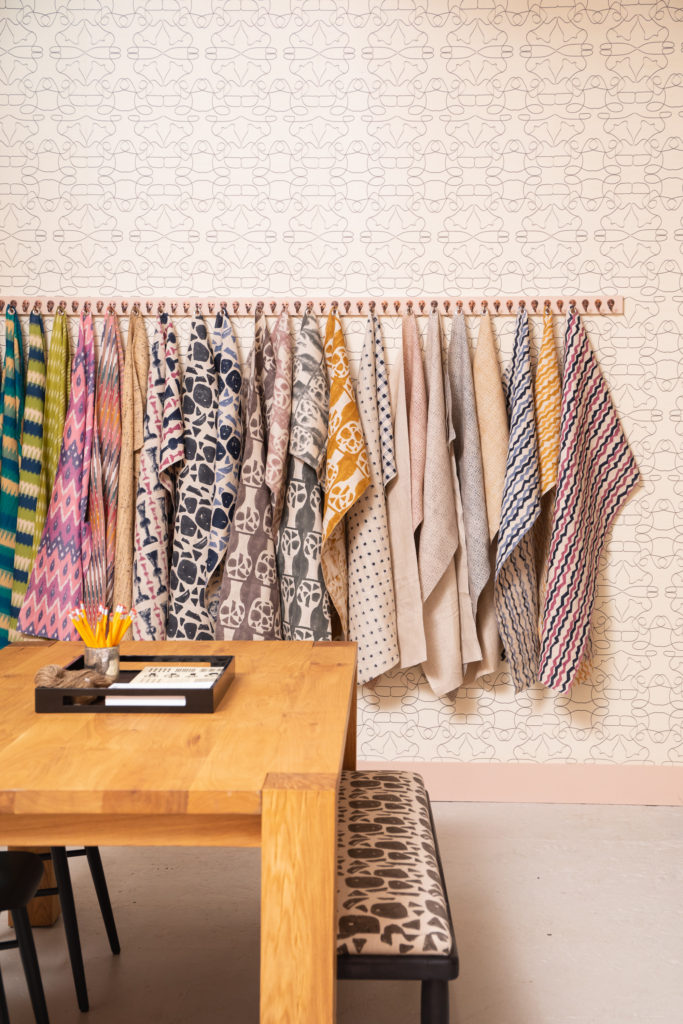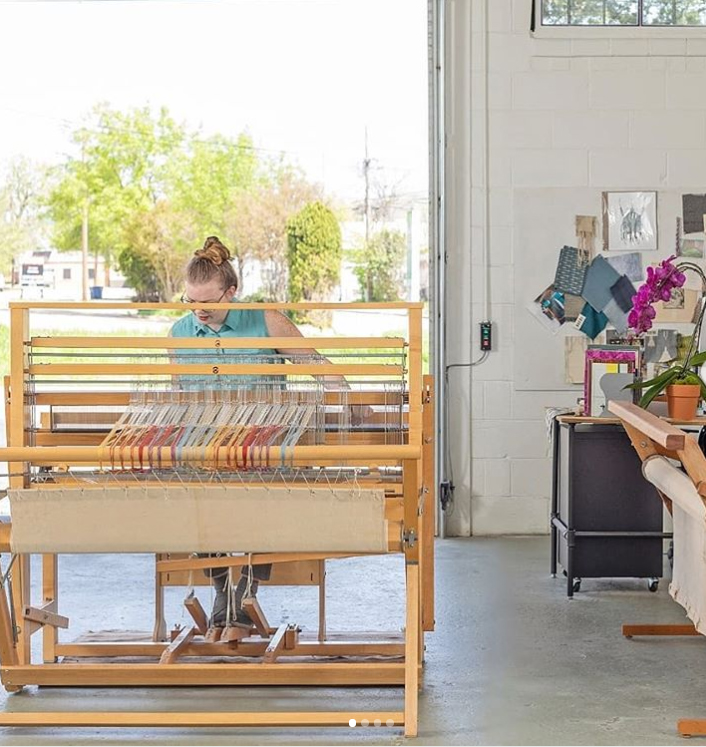 It was exciting to see the weaving process live during the showroom opening! Fiber artist and KUFRI team member Casey Johnson gave me a quick explanation on how this huge handloom works. The process is quite extensive and an art form on its on. Seeing the process really proves just why handwoven textiles are so coveted. Each piece is one of a kind.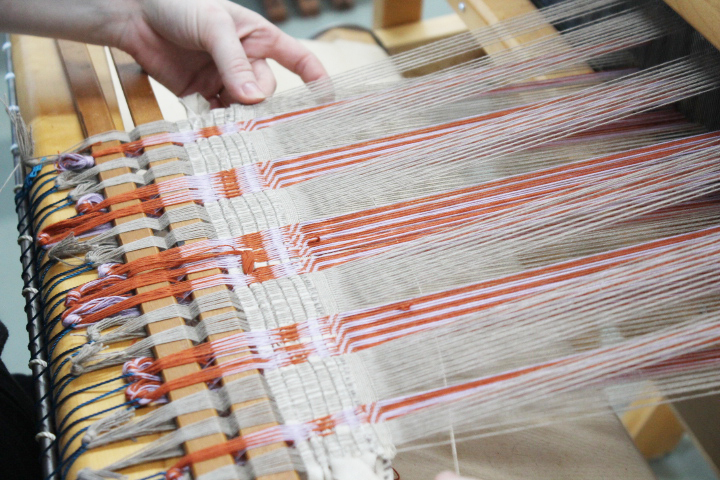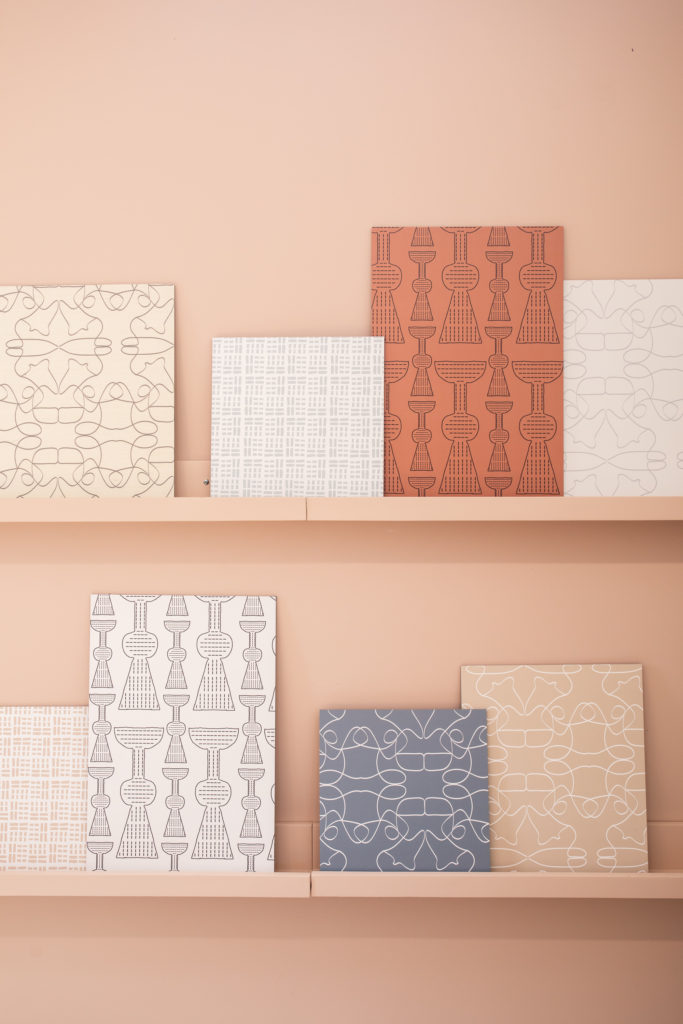 The KUFRI wallpaper collection was equally impressive. The designs are so creative! All of KUFRI's products are available throughout the United States, so you don't have to be in Dallas to get your hands on these stunning textiles or wallpaper.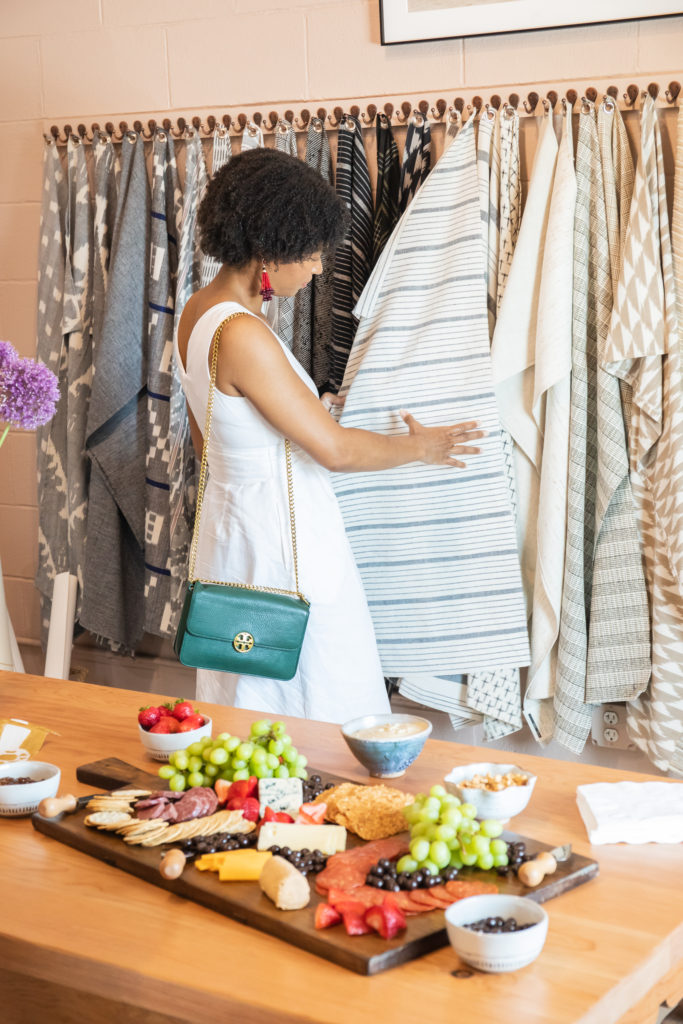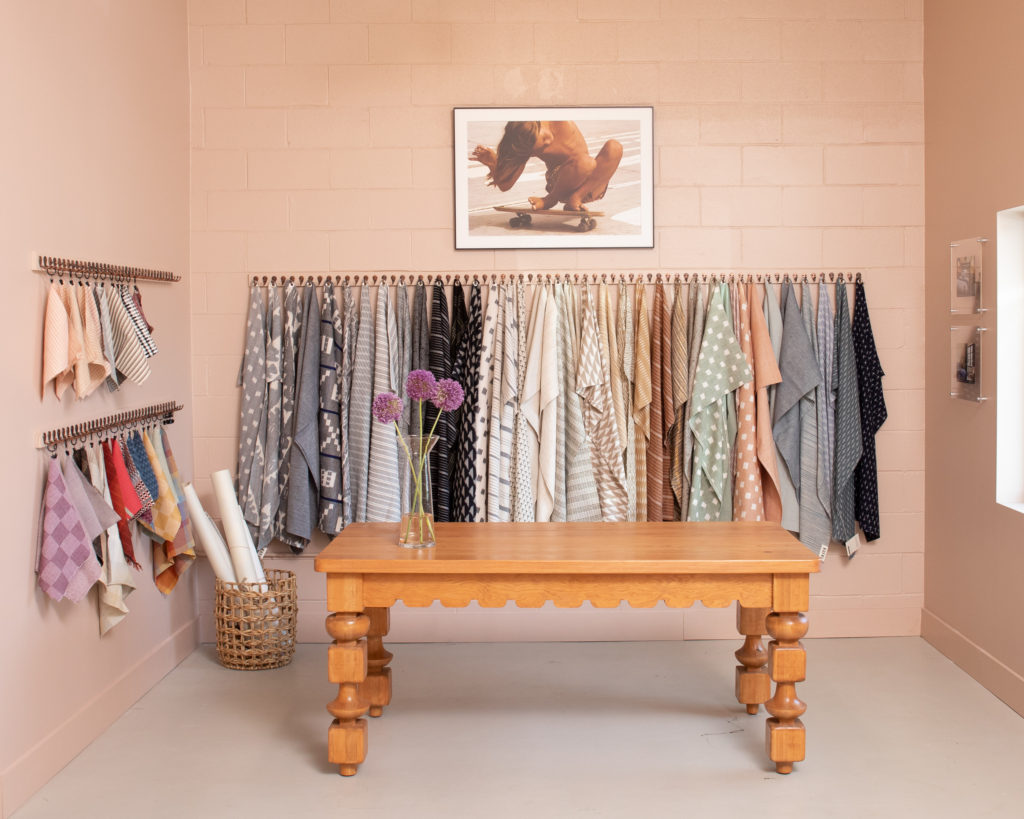 I appreciate Mili showing me around the new showroom. I am looking forward to creating something great with her textiles in the near future. Be sure to follow KUFRI on Instagram or visit the website to stay up to date on new additions. You can stop by the showroom for a visit to see KUFRI's offerings in person.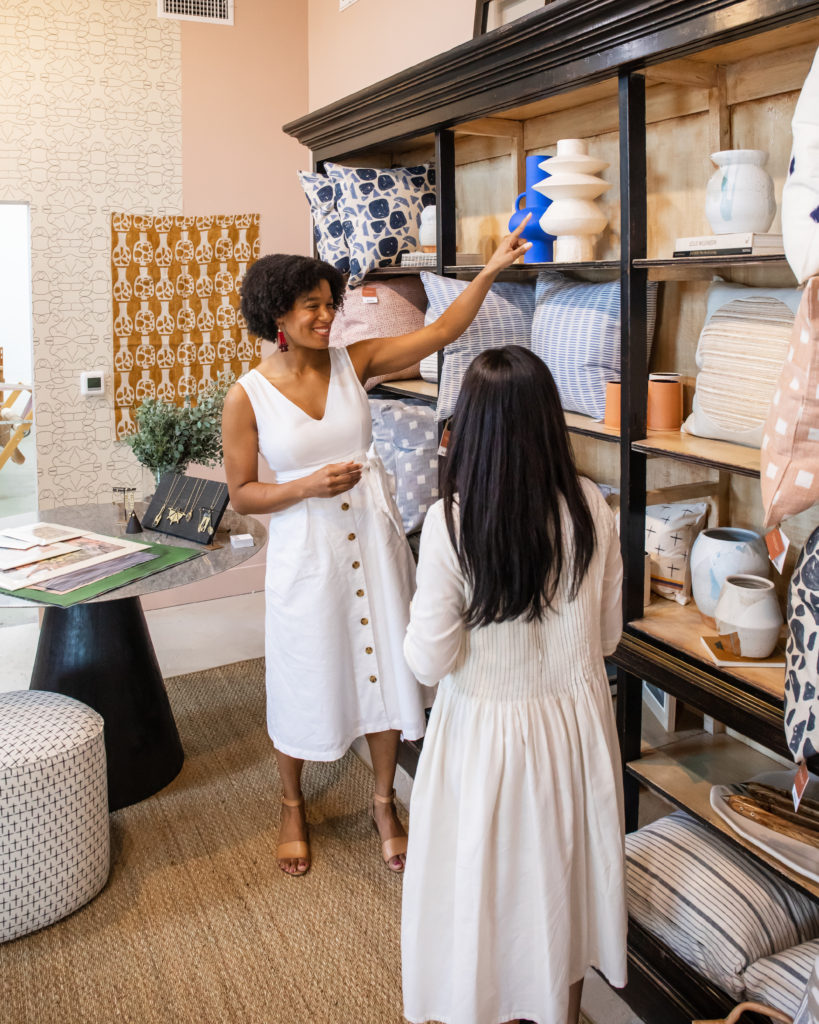 The KUFRI showroom & studio is located at 1152 Mississippi Ave., Dallas, TX 75207.